Nursing is a noble profession, and nurses who are willing and able to work directly with patients in hospitals are a vital component of modern society. After earning some experience working in this kind of setting, nurses can leverage their skills and knowledge into a number of potential businesses.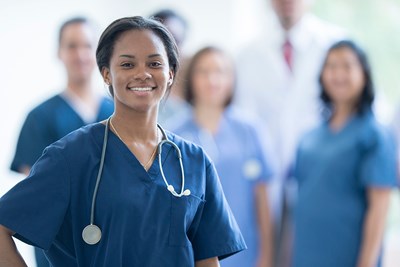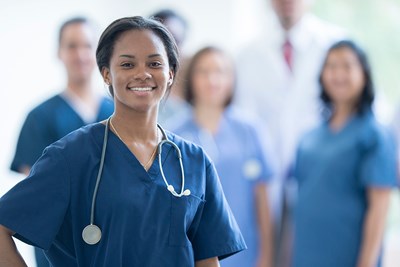 What Skills Do Nurses Have?
Training to work as a nurse, and subsequently working in the role will equip you with a number of skills that are highly transferrable and easily marketable.  This is especially true if you've studied to become a nurse educator after moving through your career and receiving your advanced degree from a high quality school, like the University of Texas Arlington.
Compassion: Working directly with patients requires nurses to be compassionate. Most nurses will cut their teeth working in a hospital setting – a place where they can often encounter highly traumatic situations. Nurses have to help their patients through some of the most difficult and trying times in their lives. This isn't an easy thing to do, and nurses need to be able to maintain their composure and compassion, at least while they are with their patients. 
When you are considering potential business ideas, do not underestimate the value of the sense of compassion that you will have developed working as a nurse. By bringing this compassion into other potential roles, you can help people through similar situations in other settings.
Problem-solving: In the hectic environment of a hospital, there won't always be someone on hand to help nurses out when they aren't sure what to do. There will be occasions where nurses have to call upon their training and experience to solve problems on the fly.
Running a successful business is all about problem-solving. You might not realize it, but as a nurse, you will have already developed good problem-solving skills that you can now apply to other scenarios.
Drive

: Working as a nurse is hugely rewarding work, but it isn't easy. In order to survive as a nurse, nurses need to be resilient and able to keep themselves motivated. They also need to have drive and passion. In most jobs, you can rise through the ranks just through doing the job for long enough. However, nurses are required to study a new qualification in order to rise to a more senior rank. This can now be done online, and there are even

online accelerated BSN programs through 

that enable nurses to advance more rapidly than usual. 
Whether done online or through a conventional campus course or through a practical nursing agency, nurses have to make it happen for themselves. If they lack the drive to do so, then they will simply stagnate.
Specialist knowledge

: Training to be a nurse teaches you a whole bunch of skills that most of us would benefit from knowing. Nurses are able to provide basic first aid, but they also have a better understanding of the underlying physiology than most first aid does. This specialist knowledge can be very valuable, especially when it is paired with a lot of experience.
Organizational skills

: Nurses have a million and one things to stay on top of throughout their day, so good organization is essential. As you move up through the ranks of nursing and take on more senior positions, it will become even more important that you are able to effectively manage your time. These organizational skills are invaluable in the world of business.
Health Coach
With health fads coming and going constantly, many people are willing to pay money to a professional who is able to give it to them straight. As an experienced nurse, you will be able to provide plenty of useful health advice to your clients. Whether you work with them one-on-one in their homes, or you set up in an office and have them come to you, if you are knowledgeable and personable, then people will pay you for your insight.
Specialist Care Provider
There are numerous specialist roles that nurses can take on. These kinds of roles are best suited for nurses who are looking for something different from the conventional hospital setting.
Telehealth nurse

:

Telehealth nurses

will remotely assess patients, either on the basis of self-reporting or through an examination conducted remotely via webcam. The telehealth field is growing and solves a number of problems facing the existing healthcare industry. For example, telehealth nurses can help to assess the state of patients who might be located far away from the nearest medical facility. Telehealth nurses can also help to take the pressure off of conventional healthcare facilities by enabling patients to see a nurse from home.
In-home personal nurse

: If you have a lot of experience working as a nurse, providing in-home personal nursing services can earn you a big paycheck if you land the right clients. Naturally, your earning potential here will be directly related to the amount of experience and training that you have. If you have specialist knowledge and years of experience working as a nurse, then you can make big bucks as an in-home personal nurse.
Hospice care provider

: Hospices regularly need auxiliary staff to support their operations.  If you have experience leading other nurses, then it is worth considering a business where you provide nurses to facilities that need them. Hospice work is especially challenging, as it involves working with patients at the end of their lives. However, many nurses also report that this is among the most rewarding work that they have done. If you think that you have the emotional resilience to work in this environment, providing hospice care to hospices that need it is a good way of turning your nursing experience into a secure business opportunity.
Research Work
Research nurses have a unique opportunity to make a real difference to the field of nursing as a whole. By conducting research in various areas, we can better understand how our current approaches to nursing are working, and whether we need to adjust the course in some areas.
In order to work as a research nurse, you have to have a reasonable amount of experience working as a nurse in another setting. Research nurses sometimes work within hospitals, or they can provide services to drug companies and others who need to conduct medical trials.
Whether you realize it or not, having experience working as a nurse will prepare you well to be an entrepreneur. The businesses outlined above are just a few examples of the kinds of ventures you can pursue.