To be the best organization you can be in the United Arab Emirates, you need to work with the experts. Especially this time, businesses have great opportunities to enjoy as the UAE now allows 100% foreign ownership in 122 economic activities across various sectors. These include manufacturing, agriculture and renewable energy.
From corporate PRO services to VAT refund and strategy and transformation services, read on for the three corporate services that you need to run your organization in the UAE efficiently.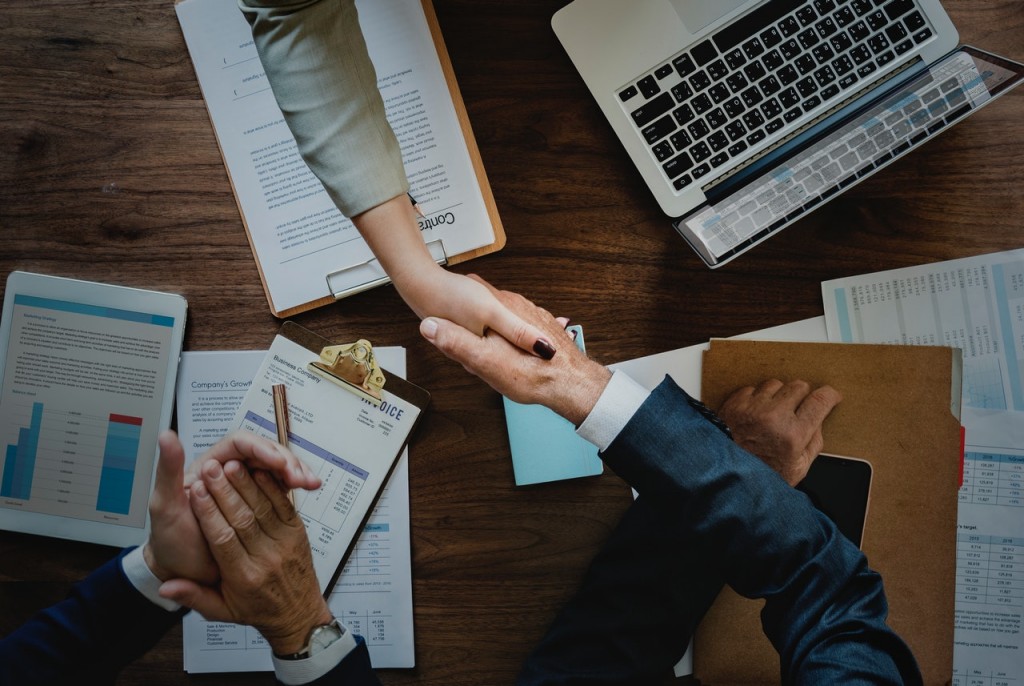 1. Corporate PRO services
For your company to be able to operate in the UAE, you need to have a government liaison officer, also referred to as a public relations officer or PRO. This individual (or team) is responsible for all activities related to preparing and processing legal documents and paperwork, including visa applications, labour cards, and licencing approvals.
It is crucial that your company to have PRO services because these activities and processes are legally mandated, meaning there are legal consequences for companies who fail to carry them out.
In addition, if you don't have the appropriate PRO services set up, you are also doing your organization a disservice in several ways. For example, you need every one of your employees to get a resident visa and a work permit in order for them to legally stay and work in the country.
For this reason, it is highly recommended that you outsource your PRO services to those who are experts in this arena. By doing this, you can take advantage of better transparency and oversight. These processes must be dealt with accurately and quickly to decrease the chance of getting something wrong, being fined, or experiencing any delays that could prove costly for your business.
When looking for a corporate PRO services team, make sure they offer all essential services, such as obtaining employment visas and labour cards, family residency visas (and handling their renewal), visa cancellations, renewal or modification of business licences, and company documents (including immigration cards).
Furthermore, their experts should be at the forefront of analyzing changes in government rules, regulations, policies and procedures. They also should have expertise in guiding businesses in addressing all visa-related and corporate-related issues.
2. VAT refunds
Another area of corporate services that you should be outsourcing is your value-added tax (VAT) refund.
After all, recovering your VAT is necessary for your organization's effective indirect tax strategy. That being said, too many companies don't know how to claim a VAT refund in the UAE properly, and many more don't know how to do it in a way that minimizes difficulties and long delays.
For this reason, if you want to get the most significant VAT refund in the shortest time possible, it is essential that you know when you have the right to demand a tax refund and how you can prepare yours within a short timeframe.
If you aren't able to manage this, then you are likely going to find yourself dealing with a variety of issues throughout the VAT return processes, which will, in turn, affect the finances of your business.
Generally, the most effective way to hasten the VAT tax refund process is to thoroughly prepare the tax refund file and the other paperwork. However, keep in mind that the tax authorities in the UAE apply strict criteria before authorizing VAT refunds which is why most businesses find it challenging to be able to fulfil these requirements on their own, making outsourcing this process the more logical, obvious choice.
To remove the barriers to recovering your VAT refund, look to work with a corporate services company that is also a registered tax agency with the Federal Tax Authority.
As long as the company comprises professionals who prioritize high-quality services and client satisfaction, as well as an extended network of tax agents and VAT professionals, you have the assurance that they have the knowledge and experience needed to get your organization the most significant VAT refund.
Don't let your lack of understanding of the detailed indirect tax rules or complex administrative procedures lead you to unclaimed tax credits or delayed refunds. Instead, let the experts assist you in developing the processes required to decrease the time and costs associated with a successful VAT refund.
Other VAT services your organization can benefit from include VAT compliance reviews, VAT health checks, FTA audit assistance, voluntary disclosure, reconsideration for VAT penalty waiver, exception form, transaction advisory on VAT, and tax agency services.
3. Strategy and transformation services
When it comes to building and growing your organization, you always want to make sure that you have an experienced outside team on your side.
After all, there is almost no way to successfully navigate strategy and transformation without someone who has plenty of experience leading you. In addition, companies that are successful over the course of many years (and decades) know that transforming with the times and strategizing for the future is essential.
For this reason, you want to consider working with a corporate services provider who offers services such as strategic review, organisational transformation, market entry, cross-border expansion, feasibility studies, and process improvement. All of these services are designed to help your organization grow through analyzing and strategizing for the future.
Without the help of strategy and transformation consultants, it can be challenging to define your strategic goals and objectivesand then formulate a plan to achieve them. For this reason, the most visionary organizations know that working with experts on these areas is essential.
The most important characteristic to look for in a strategy and transformation service provider is that they prioritize working collaboratively, ensuring they will work with you to determine the right solutions for you. Moreover, you want them to have plenty of experience helping organizations in your industry become more streamlined and cost-effective.
Finally, the best corporate services provider will have access to an extensive network of resources and partners that will benefit you and your organization in both the short and long term.
What do you think are the most critical corporate services you need to run your organization in the UAE efficiently? Are you currently outsourcing any of the above services? Why or why not?
Let us know your thoughts and feelings in the comments below!
AUTHOR BIO
Naresh Manchanda is a Partner at MBG Corporate Services, an international organization supporting clients across Asia, Europe and the Middle East and providing sustainable solutions and strategies that drive business transformation. Established in 2002 and headquartered in Singapore, MBG is a 450-strong member team that operates out of Europe, the Middle East and Asia, providing Legal, Risk, M&A, Tax, Strategy, Technology and Audit Services.