Nowadays, businesses should incorporate technology since consumers are already using modern ways to avail products and services, such as the Internet. With advanced technology, doing business is a lot faster, easier, and more profitable. But how do you use modern technology to your advantage?
In this article, you'll learn some tips to incorporate technology into your business.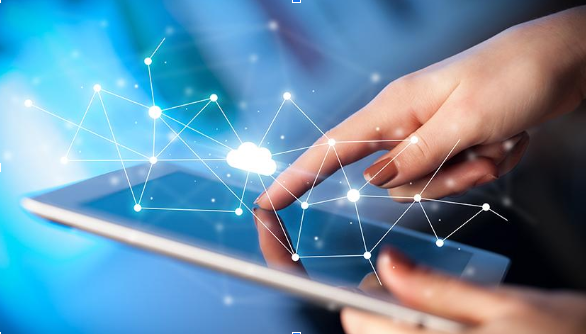 Adopt Electronic Signature
Electronic signatures (e-signatures) refer to an innovative solution in which people can sign documents and other paperwork digitally by using a smartphone, tablet, or any touch-screen computer. Many businesses recognize the importance of electronic signatures since it makes document signing a lot easier. Fortunately, plenty of service providers, such as jSign, offer high-quality and secure electronic signature software for businesses to adopt. 
Adopting electronic signature provides the following benefits:
Get more things done faster: With electronic signing, it's easy to sign contracts, invoices, legal documents, and PDFs online. Hence, there's no need to print, scan, or fax important documents just to get approvals.
Get notified in real-time: Instantly receive notification once they've been signed. This way, you won't have to wait.
Get signature from anyone across the globe: With an electronic signature, you'll be able to acquire or send signatures without physically meeting the person. Hence, you get anyone to sign documents anywhere and anytime with just a few clicks.
Accessible and lifetime storage: Usually, electronic signature providers allow you to save signed documents automatically by storing them in the cloud. As long as your account is active, you can track and access any document.
Secured: With blockchain technology, you can track every stage of the digital signature process, safeguarding the authenticity and legality of documents. Also, geolocation captures the document signature's exact location, identifying whether it was processed from a mobile device or a home computer, which will further confirm the signer's validity.
Make Use of VR And AR Technology
Nowadays, Virtual Reality (VR) and Augmented Reality (AR) are widely used by innovative companies to give consumers a more interactive experience. VR creates another world that resembles a real-life setting by using motion graphics, such as a virtual clinic or store. On the other hand, AR involves applying virtual objects in a real-life setting, such as viewing a virtual sofa in your living room.
Additionally, business investors are looking to invest in the following VR and AR products:
VR Game Development: With today's technological advancements, video games already come with stunning graphics, creating the most immersive gaming experience through VR.
Streaming Services: Stock trading streaming services are dominating, making VR a popular investment option for many traders right now.
No-Code Platforms: Website and app development don't require technical coding knowledge and skills. With VR and AR technology, anyone can easily create websites and apps since no-code platforms are equipped with intuitive user interfaces.
Revamp Your Digital Marketing Strategy
Are your metrics not as impressive when you launched your digital marketing campaigns? If this is the case, it's high time to revamp your digital marketing strategies. In this way, you'll reach more qualified leads and increase your sales.
Here are some tips to accomplish these goals:
Video Marketing: You probably have a YouTube channel and have uploaded a couple of videos. Why not try other video marketing platforms like TikTok for a fresher tactic? TikTok is a great platform to upload fun video content.
Social Media Marketing: If you already have Facebook or Instagram, why not try to expand your social media reach on Pinterest or LinkedIn?
Influencer Marketing: The new version of word-of-mouth is influencer marketing. This digital marketing tactic involves collaborating with influencers or social media personalities with thousands or millions of followers to promote your brand.
Use Management Apps
Business management apps eliminate manual work, such as computation, billing, invoicing, and other business processes. The common business management apps used nowadays include the following:
Customer Relationship Management (CRM)
Project management
Enterprise Resource Planning (ERP)
Order Management
Time Management
Conclusion
Incorporating technology in your business is a lot easier than most people think, bringing long-term savings and greater business profits. With electronic signature processing, people can sign documents without meeting in person, processing them a lot faster and easier than traditional pen and paper.
Also, you can incorporate VR and AR technology in your business to take customer experience to a higher level, allowing your business to stand out from the competition. Revamping your digital marketing strategy is a great way to expand your reach and business visibility online. Finally, using management tools completes your tech needs for a more successful business.