Are you into commercial services or professional services? If you're managing a hotel, law firm, electrical service company, a dental clinic, or any service-providing firm or establishment, it's important to have a system for appointment scheduling. With digital technology, there are many ways to manage schedule appointments.
In this article, you'll learn the easy ways to improve booking and appointment setting and scheduling.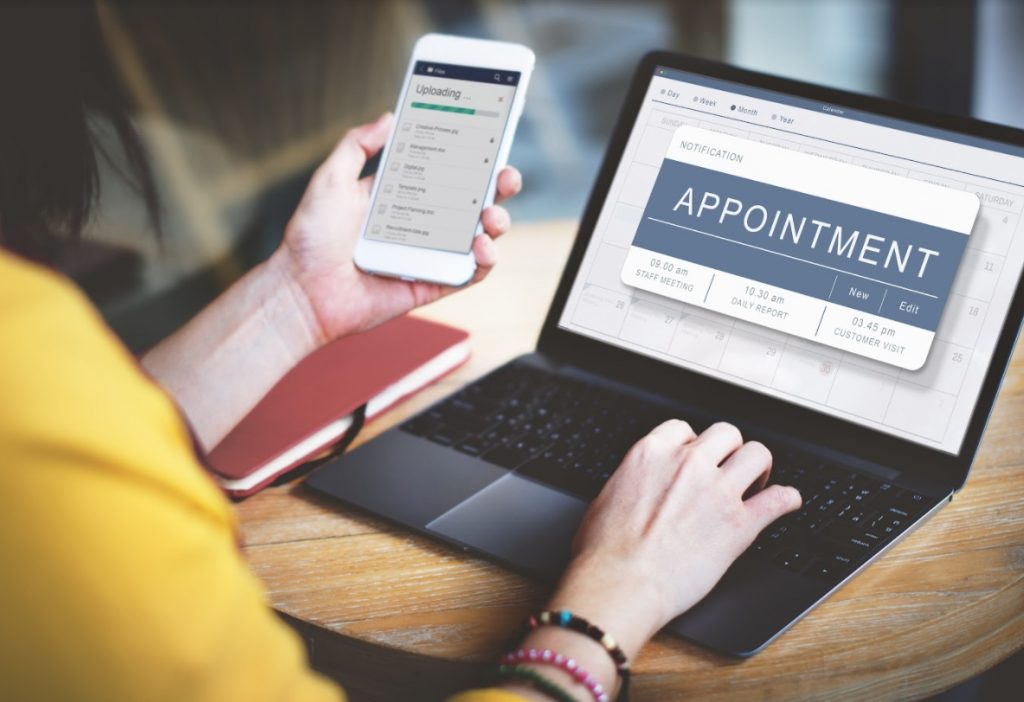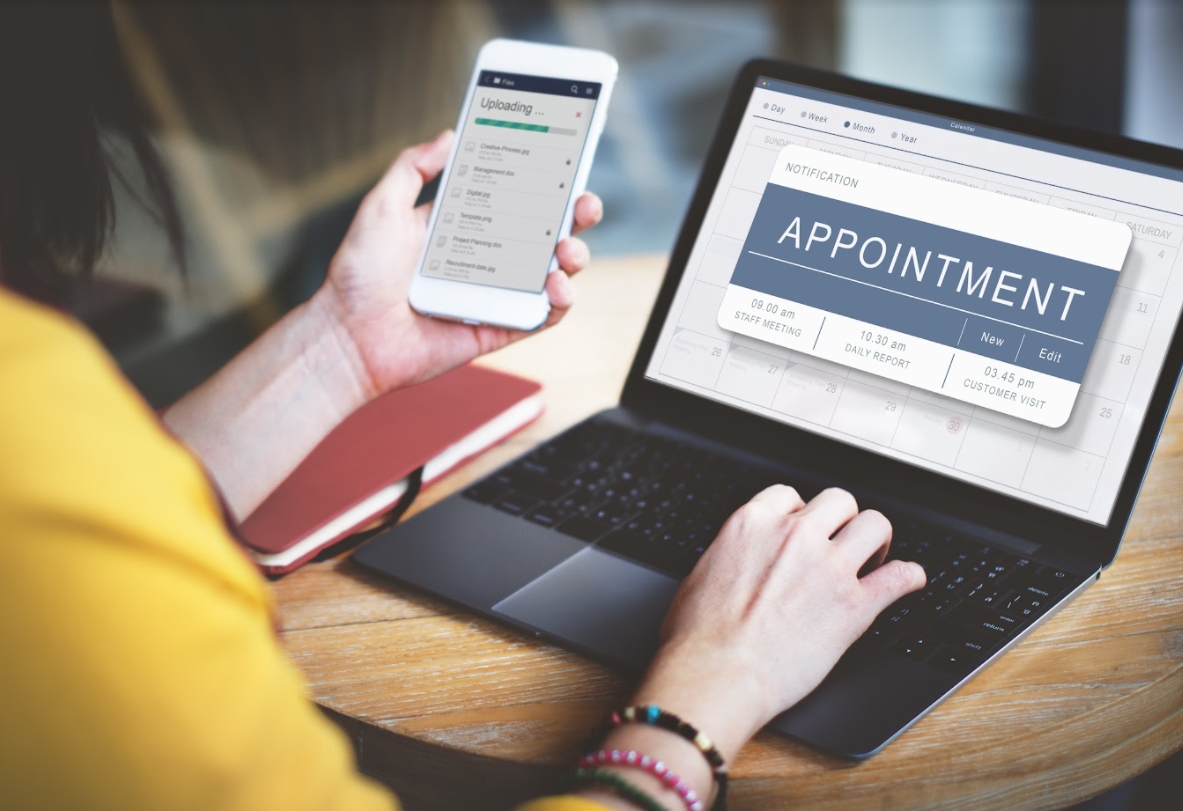 Add A Booking Plugin
Plugins add capabilities or features to websites. For instance, adding a WordPress booking plugin or a scheduling software for service business can help book appointments and events 24/7, and process customer payments at the same time. 
A booking plugin is suitable for the following:
Consultancy: You can use a booking plugin to schedule meetings, manage staff, collect payments, and list services for your law firm or other professional offices.
Gym And Sports: Your clients can book and pay for individual or group training with utmost convenience using a booking plugin.
Healthcare Appointments Reservation: Hospitals and private clinics can use a booking plugin for medical services, payments, catalogs, and appointment scheduling.
Beauty Salon And Spa Reservations Automation: You can launch an online receptionist desk powered by a booking plugin for your spa or salon.
Mechanical And Repair Services Reservation: If you have a repair center, you can use a booking plugin to list your services and the schedules of your servicemen.
Hairdressers Appointment Reservation: Your beauty salon customers can browse procedures, choose a stylist, and book a schedule in advance.
Use A Scheduling Software Program Or App
All-in-one service software programs and applications are now available for service providers. Using this tool, you can schedule appointments, plan your route, assign tasks, invoice clients, and track your time in one platform. These are perfect if you're always on the go.
Just imagine if you're onsite, supervising a major project. You can still monitor and assign tasks to other workers using an all-in-one service software program or app. This tool works on any Internet-capable device. You don't have to install any software because you can access the tool through your browser fast and easy.
Outsource A Virtual Receptionist
A virtual receptionist is a live person you can hire to handle and answer incoming calls for your business. Virtual receptionists can also reach out to your customers, send emails, take messages, and schedule appointments. While a traditional receptionist stays in the office to manage calls, a virtual receptionist can work anywhere in the world using a voice over Internet protocol or VoIP phone or Internet connectivity.
A business with a receptionist makes it look trustworthy. Your small business can benefit from outsourcing a virtual receptionist because you can show your professionalism without having to spend much on a traditional receptionist.
A virtual receptionist is also called an appointment setter. Many companies are offering this service, and the payment is usually on an hour basis.
Here are the other benefits of outsourcing a virtual receptionist:
Offers excellent customer service to your clients
Generates more leads because all important calls are taken
Saves yourself from answering calls yourself so you can focus on other important aspects of the business
Saves money on training costs associated with hiring a traditional receptionist
Allows you to take advantage of bilingual services offered by a virtual receptionist
Integrate Scheduling Software To Your Social Media
The rise of the appointment economy continuously invades the business world. The appointment setting has become more personalized and casual with social media. Your new clients and loyal customers can use your social media page to book appointments.
Business owners can integrate scheduling software with their social media channels to enable scheduling through social media pages and their websites. If your target customers are highly visible in social media, then this option is highly recommended for your business.
Enhance Your Appointment Scheduling System
Do you already have a system in place for appointment scheduling? If your answer is yes, then that's good. All you have to do is to add features to enhance your system. Check the following tips to accomplish this goal:
Train your employees to let them know about updated tools and strategies they can use in appointment setting.
You can shift your traditional system to cloud or any other technology for automation, reducing manual work and errors.
Hire an expert to help enhance your booking system.
Conclusion
There are various ways to improve appointment scheduling, such as using a software program or application. In addition, adding a booking plugin to your website is also a good idea. Keep in mind the tips shared on managing schedule appointments to avoid conflicts, misses, and delays that often result in customer dissatisfaction.