For many people, work from home has become the norm.
The COVID-19 pandemic has led us to new ways of working, and webcams seem to be the new conference rooms.
With countries slowly opening up, however, some companies have adopted a hybrid style of work life, if not resuming full normalcy.
Whether you're an experienced office-goer or a teenager fresh out of high school, home can be a great place to work from, but it can be a bane too. For those who have had difficulties staying in during lockdown, know that offices are of various types, and some amazing ones could be waiting for you once you decide to stop working from home.
Most people don't work in offices like these ones, and working in a dull, lifeless office can cause feelings of boredom and hopelessness for a lot of people, young and old. Beyond that, many people have still not adapted entirely to working or going to school from home.
You may notice, for example, symptoms of depression in your teenage children. To learn more, click here, and you will be brought to BetterHelp, who not only offers educational articles, but also online sessions with licensed therapists and counselors. These resources may help you or members of your family feel more accepting of our current reality, even if you don't work in one of the coolest offices in the world.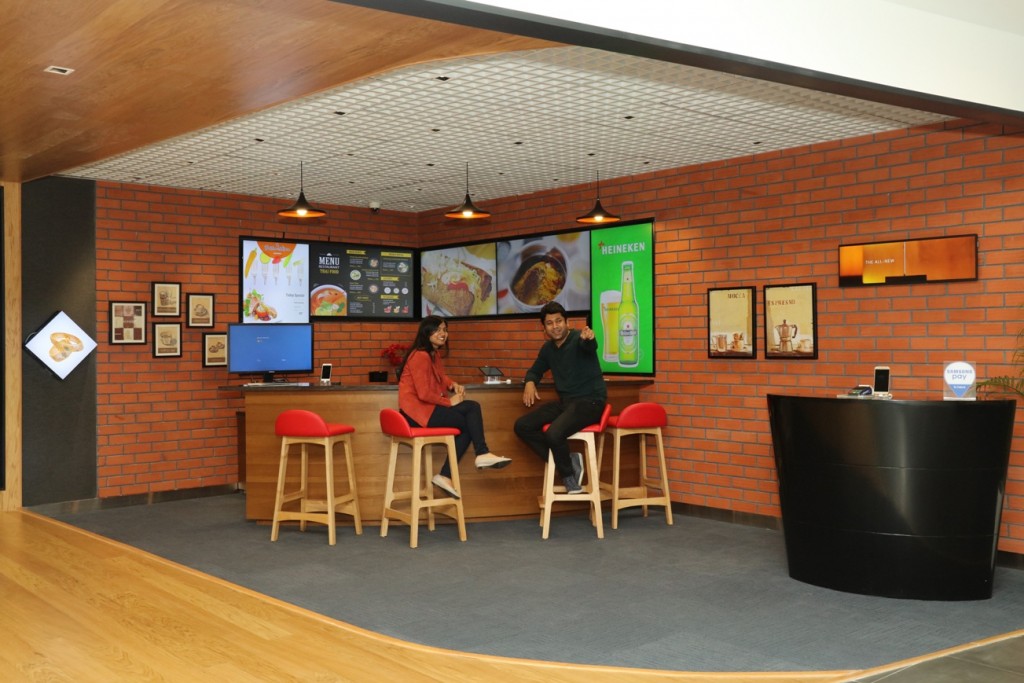 Hearst Tower, New York City
Hearst Tower is the headquarters of Hearst Communications, and William Randolph Hearst is the founder.
Located in Manhattan, New York City, has 46 floors and is 856,000sq feet. The building is considered to be in the heart of the city as it faces Central Park to the north, Columbus Circle to the northeast, and is at the border of Hell's Kitchen.
The building is a six-story structure, designed by Joseph Urban and George Post in 1928. The official entrance of the building is on 8th Avenue.
BMW Headquarters, Munich, Germany
One of the coolest head offices located in Munich, Germany, BMW has a number of offices all over the world. The Munich office has been considered BMW's headquarters since 1973.
The headquarters consists of four cylindrical towers, aimed at mimicking car engines. The towers were designed by Austrian architect Karl Schwanzer.
The office has 22 floors, and around the headquarters are the BMW Welt and BMW Museum which have been open since 2007.
Apple Headquarters, California
The Apple Headquarters, or Apple Park, is the corporate headquarters located in Cupertino, California. The architecture of Apple Park is considered neo-futurism.
The Apple Park's building's main design was done by Norman Foster. It is located in a suburban location.
Steve Jobs, Apple's co-founder, wanted the headquarters to look less "business-like" and more like nature.
The Apple Headquarter has superb facilities directed at making working hours better. It consists of seven café's, which can accommodate over 3,000 people, an auditorium, a wellness center, and a research and development facility. Various modes of transportation are also available like buses and cycles.
The Apple Headquarters also has a visitor center with an official Apple Store with merchandise like T-shirts, hats, and tote bags; products that are not available anywhere else. The visitor center only recently opened to the public in November 2017. This is the only area of the headquarters tourists are allowed to visit.
Aldar Headquarters, United Arab Emirates
Aldar Headquarters is the first building of its kind in the United Arab Emirates.
It is a circular building. The circle was designed around the golden ratio, a Euclidean rule in mathematics.
Situated in the capital city, Abu Dhabi, it is a real estate development and management company. It has around 500 active employees.
Aldar Properties manages major projects like the Al Raha Beach in Abu Dhabi and Yas Islands, which include Ferrari World and the Yas Marina Circuit.
Aldar Headquarters consists of 23 floors and has an area of 61,900sq feet. MZ Architects were the ones to construct this building.
The Pentagon, Virginia, United States of America
The Pentagon building was designed by George Bergstrom and built by John McShain.
As the center for the United States' Department of Defense, the Pentagon is considered to be the world's largest office building, employing over 26,000 employees and with an area of 6,363,600sq feet.
The Pentagon complex includes meditation and prayer rooms, plus eating and exercising facilities. It consists of five official entrances.
The Pentagon was originally designed with the racial segregation laws in Virginia at that time, which included separate eating and lavatory accommodations for white and black people. These different accommodations still exist but are strictly not in use.
Whether you work at one of these offices, or in a more traditional office space, you can always make the most of your reality by brightening it up yourself!
[This post is written by Marie Miguel. Marie Miguel has been a writing and research expert for nearly a decade, covering a variety of health- related topics. Currently, she is contributing to the expansion and growth of a free online mental health resource with BetterHelp.com. With an interest and dedication to addressing stigmas associated with mental health, she continues to specifically target subjects related to anxiety and depression.]