As a business owner, obviously, one of your main objectives is to turn a profit and, for most, the best way to do so is through an increase in sales driven by some form of advertising or marketing. Nevertheless, getting your brand to stand out among the competition can often be difficult and really expensive. How can you stand out and appeal to customers who have so many options? Custom vinyl graphics can actually help you stay ahead of the game and build your customer base without breaking the bank. That said, if this is your first time considering custom vinyl graphics and printing, you might be somewhat skeptical, and that's okay. But then, the good news is that there are at least six ways graphics for windows, walls, vehicles, and other applications can help sell your products or services.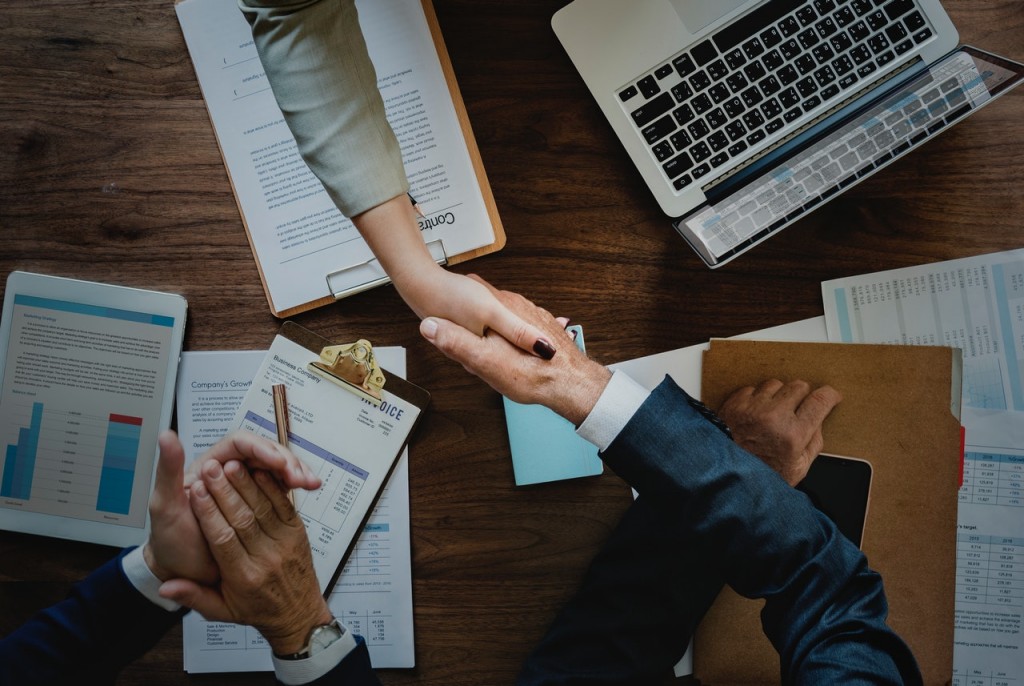 Upselling
For starters, upselling is a great way to boost your revenue and satisfy customers at the same time. Think about it – custom vinyl graphics are tools for presenting customers with an offer or simply remind them of that product. Any marketing specialist will tell you that the power of suggestion can be immensely powerful, and thus, very profitable. By using vinyl printed signs and custom graphics around your store, near the checkout area, in your store windows, or on your walls, you can increase your value easily, as you're informing them of other available products. Note that if you're currently relying on your employees to do this for you, their efforts may simply not be enough, which translates to you potentially missing out on a huge portion of your client base. Plus, employees typically upsell one customer at a time. Yet, custom signs and graphics can speak to all of your foot traffic at once.
Highlight specials and promotions.
Another way custom vinyl graphics can change the game is by highlighting sales, promotions, specials, and discounts, which has been proven to encourage customers to spend more. Plus, the great thing here is your custom promotional vinyl signs can be eye-catching marketing materials that can be used more than once. Since people, in general, are extremely visual creatures, you're likely to see a much stronger response to your custom, attention-grabbing graphics and other displays versus none at all or your competitors'. Even simple tricks such as writing or printing your company's specials on a sticker, sign, or other products, can and often does keep your customers interested and coming back. Moreover, graphics and signs seamlessly create customer loyalty, all while getting your message about your products and services across.
Increase visibility.
By utilizing custom vinyl printing and graphics that are unique and remarkable, your business can be easier to find as well. Not only can effective signs and other graphic displays direct people toward your location, but they can also grab the attention of people passing by along other businesses. As a result, a visible, well-placed vinyl graphic in a window can market to customers who may not have seen your business and be easy for other people to recall, which is essentially free promotion. Likewise, signs, banners, and more can be immensely helpful in crowded urban areas where all business storefronts look the same and/or hard to see from the street.
Direct local traffic in your direction.
In the day and age of social media influencers, many people think that street-side advertising is a thing of the past. However, the numbers show that actually, street-side adverting is still a powerful marketing tool for businesses. In fact, roadside signage and vinyl graphics have actually stood the test of time and are effortless ways of promoting your brand, goods, and services you're selling to everyone within walking/driving distance. Furthermore, vinyl graphics can help with brand recognition, which can be especially valuable since people are more likely to support a business they know. That said, it's always essential to keep your audience and their preferences in mind when creating signage or banners for street advertising.
Draw attention to your website and social media.
Speaking of social media and online advertising, onsite custom vinyl graphics and signage can also help further your digital efforts. This common practice is often referred to as multi-channel marketing, which means you're appealing to potential customers via several media channels, including all your onsite signage, website, social media, and so on. By simply adding your website URL to your vinyl graphics, interested customers now have the option of visiting you online after they see your sign. This means they can then get to know more about your company and get a more in-depth overview of your products and services, ultimately blending the best of traditional and modern marketing.
Outshine your competitors.
Last but not least, utilizing custom graphics and onsite signage allows you to stay competitive, and as mentioned above, simultaneously use all the marketing channels available to you. Simple additions, such as incorporating your company's brand into your vinyl graphics displayed in high-traffic areas, can make your business clearly stand out from your competitors and engage your target audience long after seeing your signage. If you're looking for an affordable way to differentiate your company from the pack, then here it is. Remember, customers won't know your company's true value or its products if your business doesn't distinguish itself.
Final Note
These are just a few ways that custom vinyl graphics and vinyl printing can help boost your company's sales at the end of the day. In fact, they are just the tip of the iceberg. That said, there's no denying the fact that advertising is the lifeblood for small and big businesses alike, and you only have a few seconds to catch someone's eye. Thus, the key to great marketing is to be bold and expand upon traditional advertising methods, which is possible with custom vinyl signage/graphics.