Entrepreneurs are, more than often, overwhelmed by the sheer number of strategies and techniques available to grow your businesses through branding. The internet has enabled entrepreneurs to develop a myriad of opportunities to engage directly with customers. Though many firms actually recognize the need to invest in impending digital opportunities with consumers, the majority of them don't know how to go about it.
Should you learn Pinterest SEO? Is it the time to look into the billboard advertisement? Do you need to revamp your landing page to improve your bounce rate? Your branding strategy should be crystal clear and should focus on an essential business purpose. Becoming aware of a few key branding techniques and concepts, entrepreneurs can learn to cut through the noise and focus on an initiative that will help them in growing their businesses.
To successfully implement a branding strategy, you need to lay a foundation to incorporate quality, values, and content at a single point. Here are the 7 best branding techniques that work great for entrepreneurs, whether you have just started your business or running a company for years.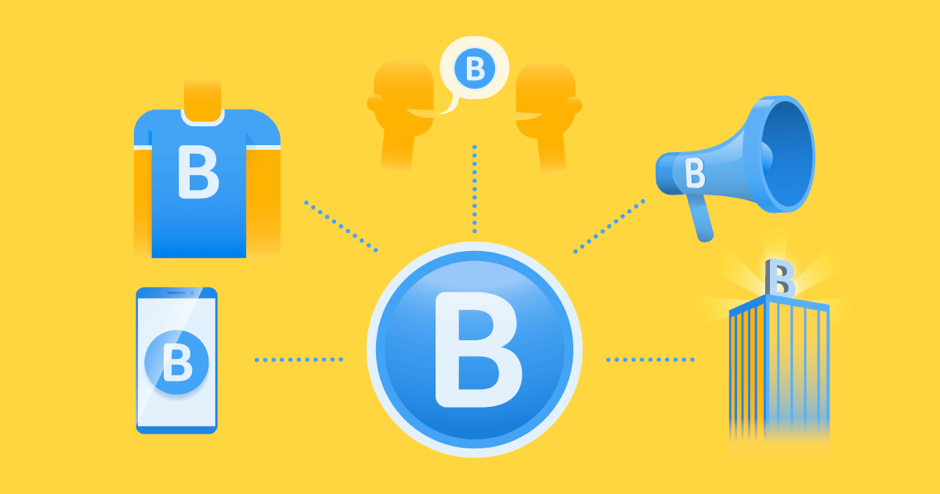 Don't Put the Cart Before the Horse
Many companies overlook the importance of having a full-fledged branding strategy, instead, they focus on branding techniques and techniques. It's like putting the cart before the horse and you need to understand the value proposition to ensure that everything you do will effectively connect back to a core. Also, make sure that the techniques you will be using should be of high-value and professional. Don't play dirty in the game of branding your business.
The branding strategy should be given as much importance as a business plan. It is a document that outlines the branding goals, purpose, trait, and voice of your company that needs to be conveyed through your marketing and branding efforts. Don't forget to include the psychographic and demographic information about the target audience in your branding strategy.
Take Care of Your Customers
The least expensive and most effective way to get the word out about your brand is by focusing on your customers' experience and adding value to it. It seems quite simple, but you would be surprised at how many businesses don't put their customers first. It is a common practice that when customers are taken care of, they will spread positive word of mouth about your company.
The genuine testimonials and referrals get way more attention than anything else. That's why you need to pay special attention to adding values to the lives of your customers; offer them unique products/services, special discounts, deals, and other techniques like these can work wonders.
Spread the Brand Awareness
If you are new to the world of business, then you should have a competitive edge over others in order to be successful. If customers will know about your brands and what values can your products/services add to their lives, then they will be attracted to your business. When customers find your product/services are catering to a special need, they will start telling about it to others too.
You should attend seminars, conferences, summits, etc. and should spread knowledge about your brand. Try giving out souvenirs like printed notebooks, mugs, calendars, pens, or even customized lanyards can work great. If you want to get high-quality customized lanyards, then you can check 4inlanyards.com. 
Delight Your Target Market
Companies with successful brands know the secret to success. The branding efforts need to be completely tailored according to your target audience. This simply means that you need to select the colors of your brand, subject to your marketing campaigns, and even the medium of creating brand awareness accordingly. You need to wisely choose the colors of your business and logo design based on the color psychology of your target customers. These collectively lay down the foundation of how they are going to respond to your branding efforts on the subconscious level.
Similarly, if your target market doesn't have enough time to listen to podcasts, then your brand should not expend resources and time into starting a podcast even if this is a hot marketing tool nowadays.
Quality Over Quantity
It might seem like a no-brainer, but the majority of the marketing strategies can lose sight of this simple yet important truth. As a business craft the content creation schedule and pick the marketing channels to target, you shouldn't be driven by the high-quantity or what others are doing. Instead, focus on implementing quality content to add real value to your leads and prospects.
The internet has given tremendous opportunities for businesses to interact with their customers. Your company must understand the importance of putting marketing strategies together that can deliver an excellent return.
Be Flexible
In the marketing and branding world, new tools, techniques, concepts, and trends regularly come to the market. While crafting the branding strategy for your business, you need to make sure that it needs to account for rapid and continuous change in the areas and should have adaptability in responding to them.
A well-devised responsive strategy can change the unexpected customer behavior trends can take you to your destination by only using the right and most-efficient route. To be successful in all your branding efforts, you need to be flexible in continuously changing trends and should plan the techniques accordingly.
Final Verdict
No matter in which industry you are running or planning to run your business, the customer is the king and you need to satisfy them in order to get the loyalty. No one can achieve success and get the brand awareness in the customers overnight. You need to be patient and wise enough to analyze the changing marketing trends and choice of your target audience in order to devise a powerful and effective branding strategy. Put your efforts together to achieve a common goal and all your branding efforts should be towards a common goal.