Starting a new business has never been easier, thanks to technological advances. There are several means that make it easier for startups. Business can be done conveniently through digital means like social media, softwares, and apps. It is easier than ever to establish your own company or build a career as a freelancer. You just have to know the right technological aids.
As a startup business, you need to make use of appropriate digital tools in marketing and selling in the most effective and efficient way possible, thereby making your business successful. Here are the best tools you need when starting a business this 2021.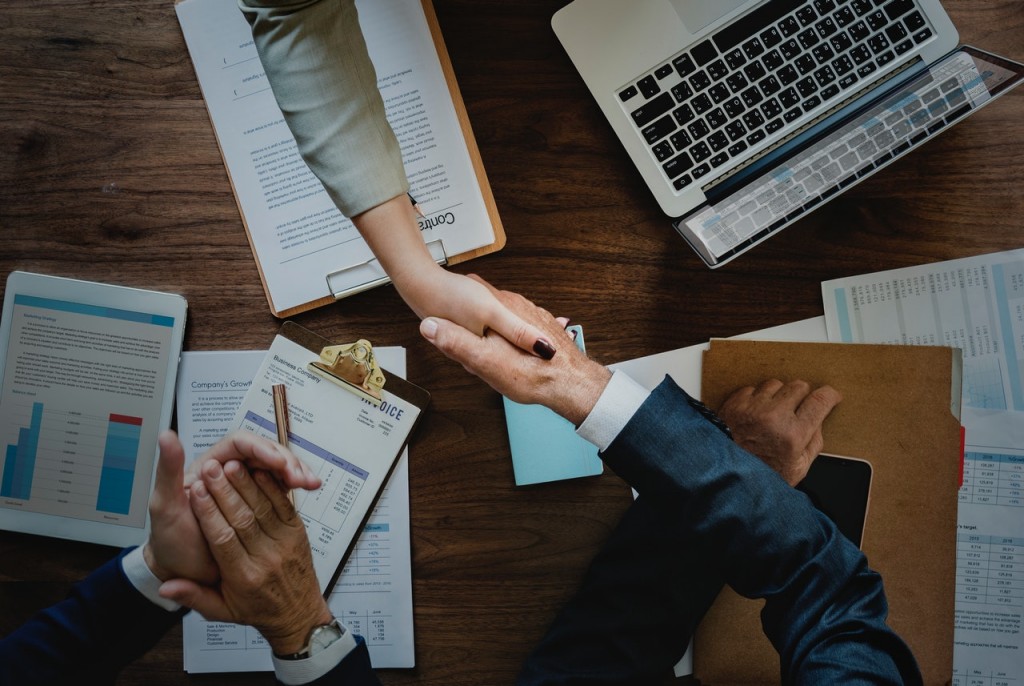 Weave
This app is the best tool to make your new business running like a well-oiled machine. This software is made for those who are in need of aid when it comes to office administrative tasks. This will make the communications with your customers easier and assists with communicating remotely with your customers sans an office, which means you are working from home.
This app is truly flexible and understands the unpredictability brought by the pandemic when it comes to business trends and the market. This software is intended to help you during the time of social distancing and face mask. Weave will handle text messaging to your customers and email marketing them too.
Facebook
Most of your customers own a Facebook account. However, not only do they have their own accounts, it is probably one of their most frequented social media sites, as well. One of the main goals of a new business is to make yourself known to your target market. Utilize your Facebook account not only for your friends because it is perfect for your business, as well.
Post your products in different network groups appropriate for buyers and sellers or you could use the Facebook marketplace feature. Another strategy is to create a Facebook page for your new business. There is an analytics and promotion feature that will help your products be known to certain groups of people and it will also help you in studying the trends of your marketing.
Canva
Graphic design is an important aspect of making your business known to the customers especially millennials. Through the use of this app, making promotional products can be a piece of cake! It made graphic design accessible even to non-experts.
Your social media posting can come from this app. You can make a short video and a photo that looks amazingly done without the need to study different digital techniques. Also, if you are in need of a company logo, this software's features can aid as well.
Trello
Trello is useful for doing many required deadlines to make your business efficient in finishing tasks. It is helpful for your own to-do list and for your teammates as well. Through the use of trello, you can check and manage how your deadlines are.
Microsoft Office
In doing business, you might need to create documents, sheets, and presentations. There are business dealings that need to be written on (digital) paper or inventories need to be listed. This software is a crucial part in starting a business this 2021.
Microsoft office is all in one, you can create documents, list your inventory through excel, and create presentations for your team and your clientele through this software. It is definitely a must have.
Instagram
Instagram, just like Facebook, is one of the most used social media sites. Nowadays, Instagram's platform is now utilized for marketing and selling. With the perfect picture, you can attract many customers. To market your products, you need to use software and apps that are frequented by potential buyers.
Picsart
One of the best ways to market your products is to take beautiful pictures of it. You can communicate in buying your products or services through visuals. It vicariously brings people to think that they would like to avail your aesthetically pleasing offers.
Picsart will help you make your product look aesthetically beautiful, an important aspect of selling your business nowadays. Through its picture editing features, you can create a vibe and gather your preferred customers if you learn how to produce a good photo.
Microsoft Team
Because of the pandemic, most of us are working from home. We cannot meet personally due to social distancing and a lot of meetings are done from video conferences.
Aside from video conferences, Microsoft Team is a useful tool to show your presentations when you are meeting for business plans. Also, if your team will hold a workshop, this software can also divide you into teams. It is really made for business and not just for calls.
Takeaway
Starting a new business can now be easily done thanks to technology. Business is now accessible to anybody. As long as you have a reliable smartphone, tablet, or a laptop. It is flexible to sell your stuff and earn. Pandemic, with all the tragedy it created, made us realize the power of digital tools even in starting and continuing a business. Let us now start a business as it is now within our reach.