With more and more businesses moving online every day, it's no surprise that the Software as a Service (SaaS) industry continues to thrive. In fact, the global SaaS market size is projected to double in size by 2026, reaching a staggering $307.3 billion!
Clearly, there's never been a better time for startups offering affordable and easy-to-use software solutions. This is particularly true if the software is related to ecommerce, another booming sector that is expected to account for 21.8% of all retail sales worldwide by 2024.
However, with increased opportunity comes increased competition, so SaaS startups must be able to effectively market their solutions and stand out among the crowd. In this article, we're going to discuss some of the best ways to promote your SaaS business, including email marketing, SEO, and affiliate programs for Saas, to make sure that your software gets the use and recognition that it deserves.
Ready? Let's jump straight into it!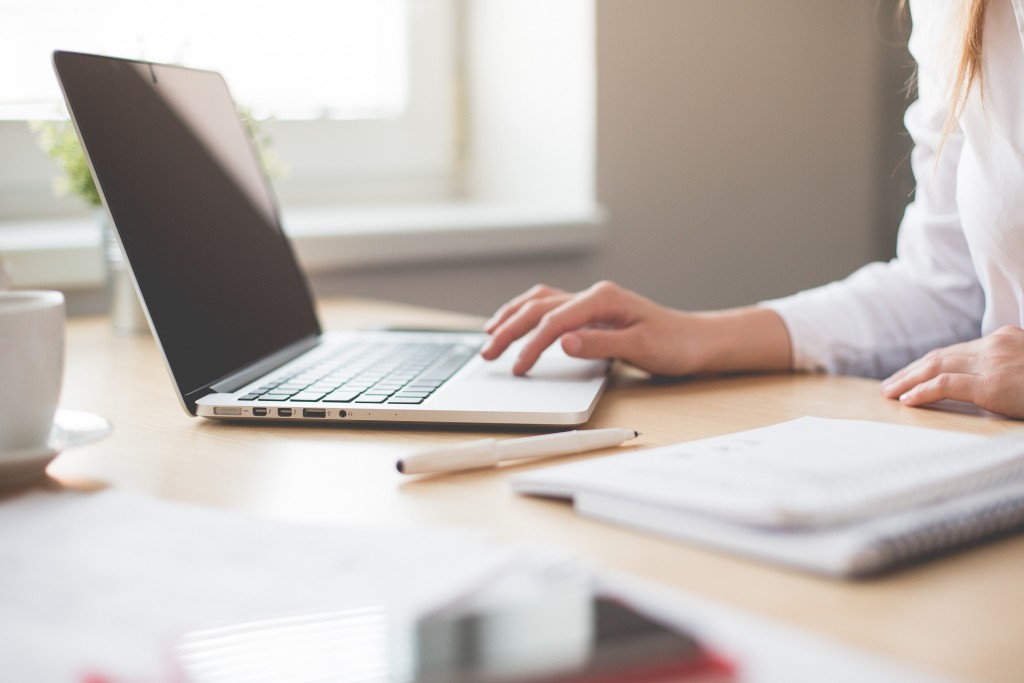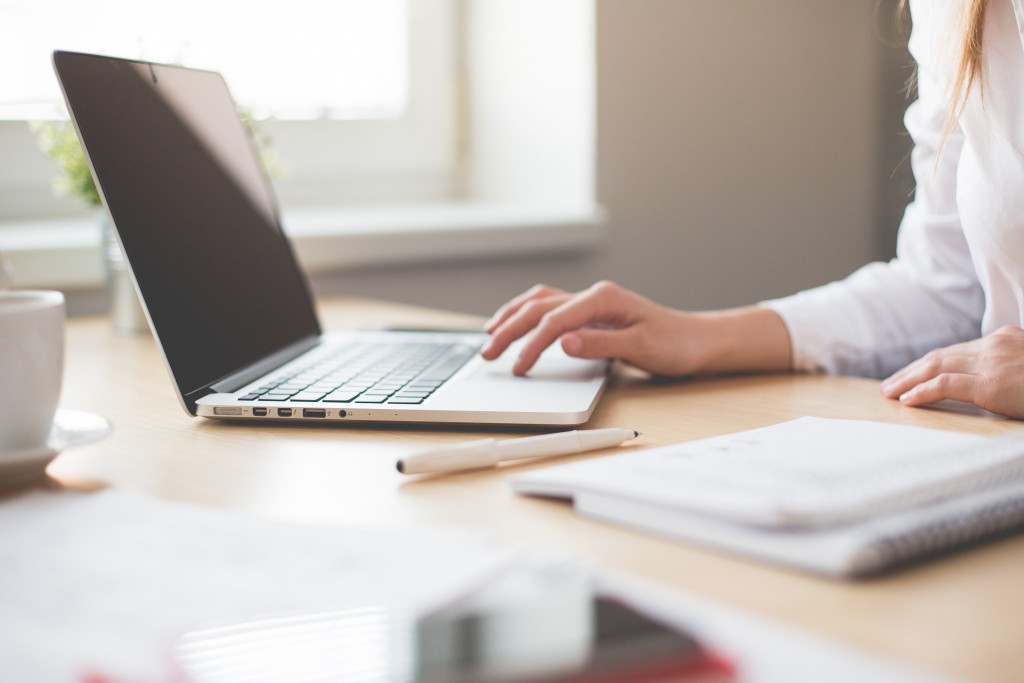 1. Email Marketing
With an incredible ROI of nearly $40 for every $1 spent, it's no surprise that we're starting with email marketing. This channel continues to lead the way for startups looking to boost their visibility and revenue, with recent strides in automation, personalization, and targeted messaging taking email far beyond the random, hit-and-hope email blasts of the past.
People trust email marketing because of its permission-based nature. Because let's face it, we're hit with unsolicited advertising every day of our lives and we're starting to get sick of it! Nowadays, people expect to build relationships with brands that they respect and identify with, and this can only be done with permission.
Here are a few pointers for running successful emailing marketing campaigns:
Collect subscribers: Email marketing only works when you have an audience, so it's important to continually grow your subscriber list. Use dynamic sign-up forms on your website; offer lead magnets such as discounts, learning materials, and ebooks in exchange for signing up; and reach out to social media followers with special subscription deals.
Segment your subscribers: Break your audience into smaller groups based on things like demographics, purchase recency, preferences, location in the sales funnel, and more to target them with relevant messages. Customers expect personalized marketing, and you can't provide this without an intelligently segmented subscriber list.
Personalize your emails: Today, email personalization goes far beyond adding a first name in the intro (although this is still a good idea). Now, you can provide personalized recommendations based on previous purchase and browsing data, and offer special deals and content for newcomers, loyal customers, and those who haven't visited for a while. You can also set up automated emails that send when a subscriber first signs up, has a birthday, or abandons their shopping cart, for example, to show your subscribers that you're aware of their needs and preferences and you're able to meet them.
Provide value: With such an impressive ROI, it can be tempting to flood your subscribers with emails and content. However, subscribers will quickly turn off if you send too frequently and you don't provide value, so keep your emails useful (relevant deals, educational content, hints & tips, etc.) and limit them to twice per week maximum.
Make it easy to read: Nobody has time to sit down and read half a novel, so make your emails short, to the point, and nice to look at. Include high-definition images, with text thoughtfully presented in an attractive font. You can check your email provider for ready-made templates that are easy to customize in your brand's tone and style.
Include a clear CTA: Different emails have different purposes, which can be found in your calls to action (CTA). For example, if you are emailing a segment of your audience which includes recent purchasers, you can include a CTA to "review the product" or "sign up for a loyalty program." These CTAs should contain a link to a specific landing page that makes it easy for the action to be carried out.
Test: Your email provider should provide the ability to A/B test, which means you send a small sample of different emails to a certain segment. The test will determine which email was best received and most popular, and automatically send this version to the rest of the segment. This ensures that your subject line, content, headings, and font will be fully optimized for your audience after a few tests.
2. Free Trials
Free trials allow you to showcase the power and innovation of your software while giving potential customers a peek at how well their particular needs and preferences can be met, risk-free. Free trials are also a great learning opportunity—you can ask for feedback on which aspects of your software were the most useful and find out what needs to be fixed/added.
You can contact your free trialists immediately after the trial has ended, offering them purchase incentives and collecting feedback. Try to keep your trials short and sweet—this will encourage users to get started right away and make the most of the opportunity you've provided. A period of 1-2 weeks is a good length of time for your free trial.
Many SaaS companies also offer a freemium version of their product, which means that basic functions are free (enough to give a taste of the true potential of the software), but the truly difference-making features require progressive upgrades. This payment model is great for users as it allows them to 'scale up' with your software as they grow, while you get a loyal customer who is comfortable and happy within your ecosystem. Other popular limitations include things like a certain number of emails allowed per month, your branding on templates, one file format only, etc.
3. Optimize Your Social Media
Nothing can boost your reach like social media. Platforms like Instagram, Facebook, and Twitter offer different opportunities to create a community and buzz around your brand, allowing you to interact directly with the general public and showcase your unique product and personality.
Every SaaS company will have its own social media strategy based on its unique audience and product, but here are a few tips that can be useful for all:
Build relationships: Your social media is not the best place for direct advertising and selling, these can quickly turn off your followers. Rather, nurture relationships with users by communicating in a friendly, natural way (humor is always a good thing!), while being helpful and responsive.
Offer value: Use your social media channels to share your unique and valuable content, things like blogs, guides, engaging images, infographics, videos, and more. We'll look closer at content marketing later in this article.
Use a Social Media Management tool: A good social media management tool should provide things like post scheduling for consistent messaging; alerts for viral opportunities or urgent responses; audience engagement to identify key followers and potential influencers; monitoring for latest trends; and analytics for making informed decisions. Find the best social media management tool for your needs and create active and valuable online communities!
4. Create Compelling Content
Content marketing involves the creation of high-value content that can help to generate leads to your brand, as well as retain customers that are already on board. Content can be educational (how to solve a particular issue, how to best use your product), informative (the latest industry news, recent product developments or technological innovations), or promotional (special deals for subscribers, sharing your brand story, etc.)
You can use your email marketing, SEO, and social media presence to deliver valuable and compelling content directly to your audience. Don't forget to make it shareable, so users can easily pass it on to their friends!
Here are some tips for successful content marketing:
Create content that provides the most value: You know your customers and what they're looking for, so here's your chance to give it to them! Find your customers' most common questions and answer them with insightful and educational blogs, articles, and videos. Provide useful hints and tips for their own projects or businesses, or teach them how to use your software to the maximum benefit. By sharing your knowledge and expertise with others you make yourself an authority in your field, and your customers will reward you with trust and loyalty.
Create different types of content: Video, infographics, white papers, articles, blogs, podcasts, customer testimonials and reviews, ebooks, guides…there are so many ways to reach out with engaging material. Think about your customer demographics and create the kind of content that resonates best with them. Don't forget to make it easily sharable too!
Share new content regularly: Keep your subscribers and social media followers interested and in the loop with regular (but not too regular) updates. Once or twice a week is fine, but every day might start to feel overwhelming or annoying to your audience. If you don't have the time to create content yourself, consider hiring a professional to do it for you, and don't be afraid to recycle/repurpose your content from time to time—for example make a podcast from the subject matter of an article, or update existing articles with fresh stats and trends.
Test your content: Use analytics to measure how well your content is being received, and adjust it accordingly. You can also use A/B testing, which enables you to send content with different text, branding, colors, images, headlines, and so on to certain segments of your audience and find out exactly which combination performed best.
5. SEO
SEO is a method of getting your content to rank highly on popular search engines like Google, Bing, and Yahoo (but let's face it, mostly Google). This is achieved by best meeting what a user needs, according to the search engine's algorithm, and is usually done with the use of specific keywords, authoritative links, website optimization, and more.
The better your SEO, the higher up you rank on a SERP (Search Engine Results Page) and the more chance you have of users being directed to your site. Consider hiring a SaaS SEO agency to continually do SEO on your content, and you'll find yourself with a huge boost in organic traffic, for free!
6. SaaS Affiliate Programs
SaaS affiliate programs are great ways to generate leads and take advantage of word-of-mouth marketing. Nobody sells your product better than a satisfied customer, so you should do all you can to encourage referrals where possible, including offering rewards and discounts both for the current customer and any newbies that they bring with them.
This is a win/win for customers as they are incentivized to keep spreading the word, and you get a continuous source of new, trusted customers coming in. When you've created your affiliate program (with dedicated managers to facilitate communication and offer advice and support as needed), share it via your email marketing and social media channels to get those referrals rolling in.
7. Online Advertising and Directories
There are plenty of conventional paid online advertising routes to take, from PPC programs, which place your ads on website search engine results pages or various websites, to targeted social media advertising, video ads on YouTube, using online influencers, and much more.
There are also a few popular and dedicated online directories that specialize in presenting and reviewing software and services, which you can sign up to and post on. Some of these are free, but others involve payment of a fee or subscription. SaaS-friendly examples include:
Capterra
G2.com
Software Shortlist
TrustRadius
Software For Projects
Alternative To
Wrap Up
Your SaaS products deserve to be widely used for the solutions that they provide, so don't be shy in promoting them!
Remember, your satisfied customers are the best brand advocates that you can possibly have, so give them maximum opportunity to spread the word. Create your compelling content, share it via your optimized social media channels, email marketing, and SEO, and share your successes on online directories.
If you've thought carefully about your ideal customer and know exactly what they want and need, you're already halfway there. Now it's time to build relationships, solve problems, offer solutions and let your product do the rest.
We hope that you found these simple but effective tips useful. Did we miss anything? Feel free to let us know in the comments!