Every entrepreneur knows that the business world is never standing still. Whether it's new products, marketing platforms, best practices, trends, or anything else, every business needs to be ready to evolve to stay on top of the game. Technology is just one of the key areas in which we are all playing catch-up but can bring the biggest benefits and competitive advantages. Having said that, it's by no means an easy task and probably not one which you can conquer on your own. This guide highlights how businesses can stay relevant when it seems that everything around them is changing.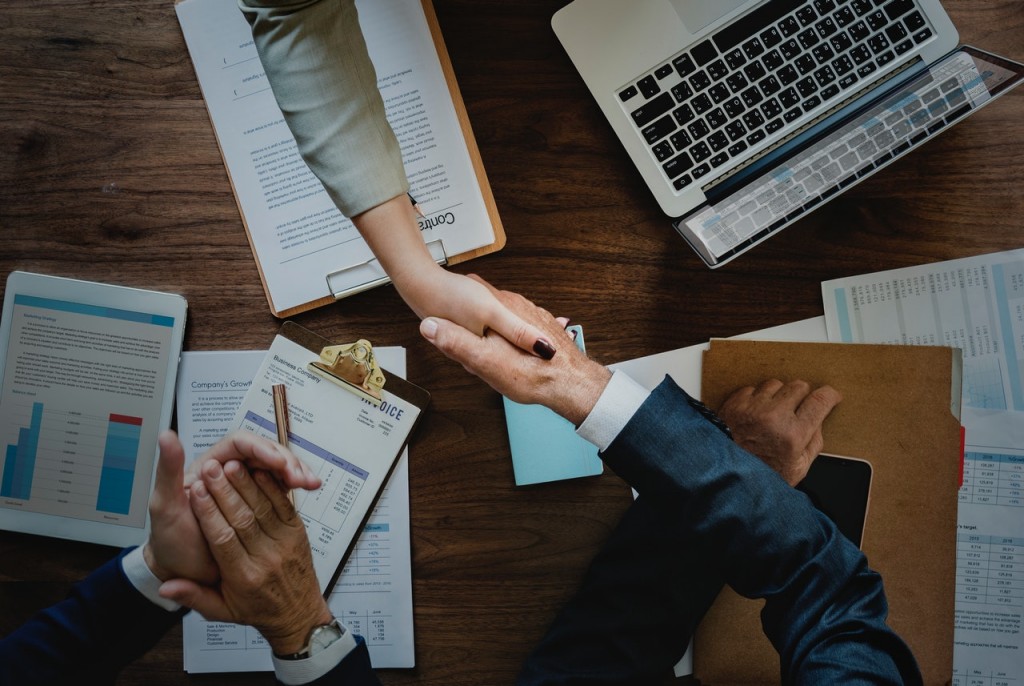 Recognize that staying relevant is essential
The first step is to recognize that staying relevant is crucial in any business in every industry. Some may believe that the concept doesn't apply to them, but the difference between staying relevant or becoming outdated can affect any enterprise or career. Don't fall into the trap of thinking that you've got nothing new to learn or that there's no way your business could be improved. There are always new ways to evolve and achieve greater success.
Be willing to put in the work
Staying current and relevant is not something which happens by accident. You need to put in the time and effort to research what's changing and if/how you should be changing too. New businesses and competitors will be ready to embrace change, so it's vital that you can keep up.
Keep on top of change in your industry
To keep on top of change in your industry, you need to be ready for it at all times. Stay in touch with industry news and blogs to gauge the atmosphere of your sector. When change is imminent, there are usually whisperings of it before it happens. Being ahead of the curve will give you time to consider the potential shifts which may be coming and how your business will react if they do. 
Continue your professional education whenever possible
Your professional skills and knowledge need to continue to evolve to ensure that you are of value to your company. You can do this by attending industry conferences and network events, but you should also invest in your formal business education and skills. For example, many business leaders and entrepreneurs choose to study for an MBA online which covers the latest in business innovation.
Take notice of the latest industry trends
While not all industry trends and changes will be relevant to your business, it's important to keep an eye on them and make sure you have an understanding of them. Companies and professionals who shut themselves off and operate in a bubble will quickly become disconnected from what matters to their clients and customers. Even if you don't make any changes in your business, take the time to understand what others are doing. 
Don't get too comfortable
It's very tempting to stick to what you know – we gravitate towards our comfort zone – but if you become too focused on what you've always done, you can lose sight of the bigger picture. When you only focus on what you've always done, you won't have the necessary skills and experience when change is no longer optional. 
Welcome change and embrace progress
To remain relevant, you need to accept progress when it occurs. In many ways, change is inevitable, and resisting it is a futile exercise. By accepting change and embracing it with positivity, you will find the process much easier, will have a deeper understanding of it and will be able to adapt more efficiently. 
Keep an eye out for new opportunities
Whether you're trying to advance your career or take a business to the next level, you can't do so without taking risks and grabbing new opportunities. Opportunities and new experiences are key in developing your skills and expertise, so keeping an ear to the ground will make it far more likely that you'll see a new challenge when it presents itself and will be able to take it on.
Transfer your skills to new challenges
Effective business skills are relevant regardless of the job, industry, or market you're working in. One of the most important skills you can master is the ability to transfer what you've learned in one area to a new challenge, and times of change are the perfect opportunity to do so. What may appear to be a significant and daunting change at first may not actually be all that drastic when you transfer your existing skills. Keep your business skills sharp and have faith in your abilities before you shy away from challenges which could lead to real growth.
Maintain positivity during tough times
While change can often be viewed in a positive light, sometimes it can be unwelcome, and you and your team will face uncomfortable decisions. Of course, being unhappy about change will not make it go away, so try to maintain a positive attitude as much as possible. Consider the change as an opportunity to grow and become a stronger individual or team. There will be benefits and advantages that you haven't anticipated; the key is to know where to look for them. 
Don't jump on every new trend
This guide has talked about the benefits of being up to date with industry change and new trends, but that doesn't mean that every trend will be relevant for your business or career. Some changes are short-lived and will prove to be passing phases, so don't jump headfirst into every new concept or technology just because a competitor has. You'll have a gut feeling when a trend isn't viable in the long-term, so trust your instincts. 
Stay valuable
The best way to stay relevant and current is to ensure that you offer value to your company or business. Only those who change and grow will continue to experience the success and longevity all entrepreneurs are seeking. When the industry is moving on, it's foolish to dig your heels in when making changes to your attitude, skills, and strategy could result in significant business growth.