Providing a clean and safe working environment for your employees boosts their productivity and positively impacts prospective customers. However, you may not have the capacity to undertake such a task, so hiring professional office cleaning services is your best option.
You must perform your due diligence to ensure you hire the right provider. Here are the common mistakes to avoid.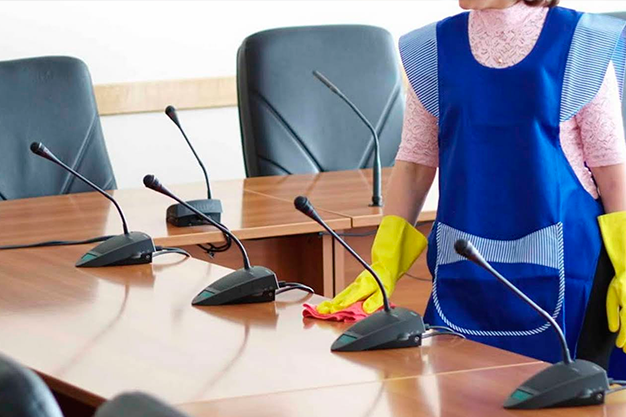 Picking the cheapest service around
Choosing an affordable cleaning service is advisable, but you have to focus on more than the cost. Choosing the cheapest office cleaning service around may mean ending up with services that don't meet your standards. Moreover, some commercial cleaning services may charge less because they don't have adequate insurance or well-trained staff. Therefore avoid making a decision based solely on the cost and take your time to evaluate the company's qualifications, insurance, and references.
Hiring a cleaning company without insurance
Although cleaning companies without liability insurance charge a cheaper rate, you cannot risk it. Accidents happen, and you risk lawsuits against your business if any mishap occurs on your property. Therefore it is in your best interests to hire an office cleaning company with adequate liability insurance that ensures you are not liable for any injuries or damages to your property.
Failure to check certification
When hiring corporate cleaning services, the first thing you should check is the certification, including licensure and insurance. A reputable cleaning company will be willing to provide such documents upon request. After all, you don't want a cleaning company you cant trust to access your office during off-hours or when your employees are not present. Checking the certifications ensures you choose a reliable, accountable, and trustworthy office cleaning company.
Signing a long term contract without adequate knowledge
Many business owners have found themselves settling with a subpar cleaning service just because they signed a long-term contract without ascertaining the quality of services the company provides. If it is your first time working with the office cleaning service, avoid signing a long-term contract. There may be a penalty for breaking the contract even if the cleaners do a terrible job on your premises. The flexibility of the contract is one of the signs of a reliable office cleaning service.
Hiring a company with a high turnover rate
Some office cleaning companies have high turnover rates and may employ temporary staff. Do you want to deal with a new office cleaner now and then? Not really. You are better off with an office cleaning company that employs permanent staff. Knowing you expect the same office cleaners every day is comforting, and you will feel secure having them clean your office even when there is no one around.
Not asking about the company's specialization
Different professional cleaning services have different specializations, such as residential, hotel, office, commercial, etc. Since you are looking for office cleaners, you have to ensure that the company you hire specializes in that area to avoid risks and mishaps in your office.
Parting words
Always take your time to evaluate an office cleaning company before hiring to ensure they'll meet your requirements. "Cleaning an office is serious business — the cleaning company has access to your premises, and you need to ensure that they're efficient and reliable," says Jared Sarbit of Picture Perfect Commercial Cleaning & Janitorial Services in Edmonton.