Nowadays, if you want to have an office that stands out and feels like a worker's second home, you really need to think outside of the box. There are some companies around the world that have invested millions into creating the optimal workplace to build a happy environment and improve overall workflow. One can really get an idea from some company offices that took it numerous steps ahead of everyone else with the aim to create some of the coolest, most inviting offices in the world.
When it comes to offices in India, there may not be the availability for the best standards as shown below, however we are seeing many companies which are taking example from these king offices. Some of the companies with the most interesting and inviting environments are numerous advanced tech companies, as well as Indian Gambling sites companies, general gaming companies, online businesses such as real estate and online marketing, and all kinds of innovative industries that are leading the country into a digital future.  Here's some of the best places of work we've ever seen and how we can use their ideals to improve our own office environments. If you're looking for ways to spice up your office, you should take a few tips from the following.
Red Bull H.Q. Soho, London.
The Red Bull headquarters in London is built in a renovated complex of five historic bars and clubs in Soho, and this gives it a good deal of very unique flair. It has always been going to be quite an unusual facility with ample space and fascinating characteristics since there were no fundamental connections between the blocks or levels on a certain elevation. More than simply caffeine beverages, Red Bull's facilities are a haven with around a hundred individuals, primarily young adults, to flock up to interact and be productive. At nightfall the entrance hall transforms into a pub boasting architectural elements from the historic structures as well as an atmosphere that radiates a lounge vibe. You may be innovative at a firm so intriguing that it sits amongst the best of the world in this workplace for talented Londoners.
Google Office, Zurich, Germany
We all believe Google is a lively, vibrant organization with a large amount of capital and committed workers. A major factor of that commitment is due to the fascinating premises where those individuals operate every day! Workers at Google can rest and refresh anytime throughout their workday because of Google's efforts to create the ideal working atmosphere. When it comes to the development of its workplaces, Google places a lot of emphasis on giving each individual a place where they can be inventive.
No one is permitted to be further than 100m from nourishment at Google, therefore you'll notice places to eat all over the place, as well as a fantastic canteen where everyone is fed 3 times daily free of charge. This is a lesser-known law of Google. If the buildings are too massive for your tastes, you may always use the slides or fireman's pole to navigate your way around them instead of trekking across the office. As an alternative, you may choose to go to an aquarium or library for a peaceful place to unwind.
Big In Japan Inc. Headquarters – Dallas, TX, USA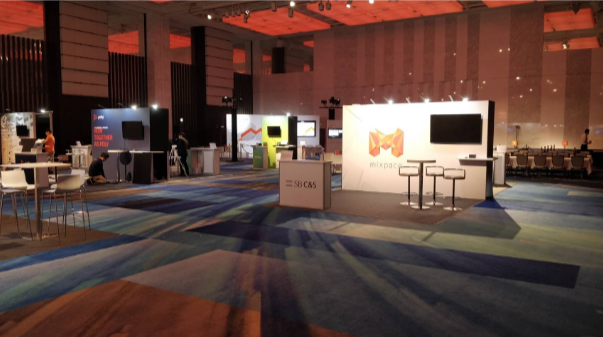 You wouldn't believe how rapidly today's internet firms can expand. A Mobile application development company called 'Big In Japan' which was founded in Texas in 2007 with just the launch of a simple barcode scanning app. A nine-foot-tall Giant statue of the Incredible Hulk is now a showpiece of many within their new, interactive workplace, which emphasizes team collaboration and awe-inspiring design. Almost all of the workplaces on this list have effectively dealt with workstations in favor of a much more open, transparent walled meeting area to emit the feeling of space. Downtime options include a musician's area where you can form your own rock band and perform live for your fellow employees and for the gamers, different expect to find an array of gaming stations with anything ranging from high end PC's to the newest gaming consoles, as well scattered as leather couches and bean bag puffs to watch the several televisions from all around the office. With table soccer only a kick of the chair away from your desk, this company understands that in order to make work entertaining, you must be able to enjoy yourself. With their current size, it is evident that they have taken a page out of the book of larger corporations, and built their workplace based solely on the positivity of their staff.