The growth of e-commerce industry in India is evident through the astonishing figures of revenue by the leading online shopping portals like Flipkart, Amazon, Snapdeal, Myntra etc, followed by large number of entrepreneurs rushing to try their hands at e-commerce and the significant rise of online shoppers who are fascinated by the benefits of online shopping and other services related to it. Among the several factors influencing the progressive development of online markets, discount offers ranks first in providing double-edged benefits to both customers and the e-commerce portal as well.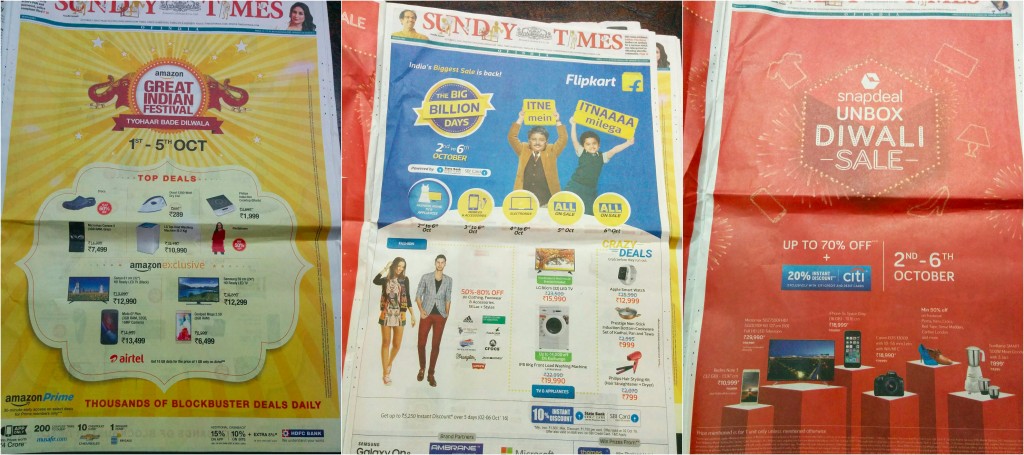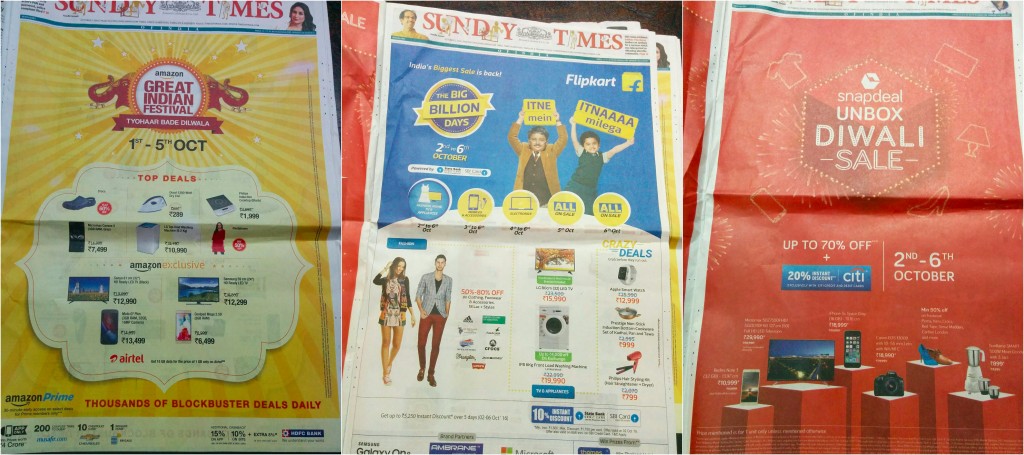 Given below are the factors corresponding to how discounts helped e-commerce industry to flourish and enhance their revenue and demand.
1. When the online shopping portals introduced discounts in their products or services, millions of online shoppers and also the people who have never tried online shopping developed a taste for them. Since discount offers alluded to price reduction that could be 30% on average and double during the festive season, this feature attracted huge amount of online traffic who have purchased from the online market and magnificently lead to the growth and development of the e-commerce stores.
2. Many online shopping stores further took the initiative to transform discount offers into cashback offers and when this was executed in the market, it attracted more people nationwide. Cashback offers enable people to purchase a product and get certain percentage of cash in return during the payment process. Some popular Mobile Wallets likePaytm, Mobikwik offers up to 100% cashback. It is apt to conclude that the circulation of cashback offers have drawn large number of online traffic and incredibly magnified the revenue of many e-commerce portals.
3. Discount offers and cashback benefits even helped the e-commerce stores to enhance their popularity among people, which means the more the companies provide price reduction, the more the online traffic walks in. These e-commerce sites made people understand that nearby stores or shopping malls would not provide such price reductive benefits as they do and it is much better to switch to e-commerce and enjoy the exclusive benefits of cashback and discount offers. Consequently, as customers increased, revenue went high, and so did the technical counterpart and efficiency. The rise of revenue further gave rise to more innovative measures like mobile app development,
4. Festive deals and big Sale or discount offers also drawn millions of customers in an ongoing offer days. Leading online shopping sites like Snapdeal, Flipkart, Amazon, and others initiated their Festive Offers, the number of online traffic went so high that often one can witness server failure. The strategy of delivering quality products along with beneficial collection of discount offers of various forms contributed significantly towards the development and growth of the e-commerce industry. Indians love discounts and wherever they find products with big discount offers going in, they quickly moves in and try the best ones.
Discounts are indeed one of the major factors bolstering the e-commerce growth in India and researches proved that within the next five years; its impact on e-commerce market would revolutionize business.