Engineering and construction industries face numerous challenges, such as increased competition, tight margins, and complex projects. ERP systems can solve all these challenges.
Construction ERP Software in UAE helps you integrate and manage various business processes. It brings projects, finance, human resources, supply chain, and sales together. Besides, it can streamline operations, improve collaboration, and provide real-time insights.
In fact, ERP software is an essential tool for engineering and construction companies looking to stay ahead in today's competitive business environment. Besides, it enables businesses to connect with field teams in real-time and stay updated with the progress. 
But what exactly is an ERP system, and how does it help construction companies? Let's understand.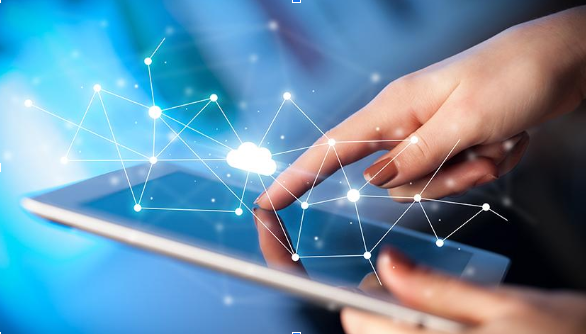 What is Construction ERP Software?
Construction ERP software is a type of software that is specifically designed for the construction industry. It helps manage and automate various business processes such as project management, resource allocation, financial management, and procurement. As a result, real estate software improves efficiency, reduces costs, and enhances collaboration between different construction organization departments.
It integrates data from different sources and provides real-time information to decision-makers, enabling them to make informed decisions. This can help organizations manage construction projects more effectively and increase overall project efficiency and profitability.
Benefits of Real Estate ERP Software
The best construction companies in Dubai can see the following benefits after implementing an ERP solution.
Increased efficiency: Construction ERP software automates many manual processes, such as project planning and budget management. This frees up employees' time for other tasks.
Improved data management: The software centralizes all data related to projects, clients, and transactions. As a result, it makes it easier for employees to access and share information.

Better decision-making: With access to real-time data and analytics, managers can make more informed decisions related to projects, sales, and marketing strategies.
Enhanced customer service: Construction ERP software provides customers with up-to-date project status. This reduces multiple follow-ups and improves overall satisfaction.

Better collaboration: The software can improve communication and collaboration between departments. It provides a centralized platform for information sharing and task management.

Streamlined operations: Construction ERP software integrates different departments and processes, such as project management and accounting. This enables businesses to track project progress and transactions effectively. 

Enhanced security: Construction ERP software has security features to protect sensitive information, such as financial and client information.
Best Construction ERP Software in UAE
The best construction companies in UAE should use the best ERP to get desired results. Here are some of them.
1- FirstBit ERP
FirstBit is a leading construction software in the UAE that allows you to control and analyze project costs. You can create estimations, compare your estimates vs. actuals, and track key metrics in one place. Its business intelligence feature helps you forecast demands and make the best use of your resources.
Another reason to choose FirstBit is that it helps you manage multiple projects simultaneously and removes communication gaps between sites and offices. You can also upload BOQs for building projects, track expenses, and allocate resources.
Based in Dubai, FirstBit software helps you automatically generate VAT reports per UAE FTA's reporting standards. You can also issue and track PDC checks with FirstBit. If that is not enough, FirstBit lets you create invoices based on the percentage of project completion directly from the software.
2- FactsERP
FactsERP is a feature-rich construction ERP with many modules to help you manage all business processes. You can do everything from bidding and estimating to job costing and resource allocation using FactsERP.
Its easy-to-use accounting software integrates with other modules of the system. This gives you a birds-eye view of your finances. Furthermore, you can also automate core HR processes like payroll administration.
Like FirstBit, FactsERP is also a VAT-compatible software, allowing you to create VAT reports. Additionally, it helps you manage equipment and suppliers and generate BOQs.
3- Ramco ERP
Ramco ERP is a flexible and agile solution for small construction companies in Dubai. It helps transform your business process across departments. For instance, you can manage operations, projects, supply chains, and human resources from one platform.
It also has a time and attendance module that supports multiple time entry modes. It supports swipe cards, biodevices, online data input, NFC, and facial recognition. You can also automate processes across functions, such as payroll and material management.
4- INAXUS ERP
INAXUS is a hybrid construction ERP software in the UAE for businesses of all sizes. Whether you're a project owner, consultant, contractor, or subcontractor, INAXUS ERP has the features you need. It helps you manage construction projects from the start (pre-concept) to the finish (handover).
You can access BIM models online, control project costs, manage tenders, and record project logs digitally. Its smart analytics and dynamic reports help you make smarter decisions backed by data. Additionally, field teams can use the mobile app to access real-time information and do their jobs efficiently.
5- Navbuild ERP
With a focus on automation, Navbuild ERP enables you to connect people and processes across the organization. You can enhance workforce productivity and manage multiple projects simultaneously. It also helps overcome dynamic business conditions with real-time data.
Integrated with Microsoft Dynamics 365, Navbuild offers industry-ready vertical solutions that meet your business's unique requirements. It is also a highly configurable, adaptable, and comprehensive solution that drives business results.
It enables you to manage high-value projects of different sizes and complexities. If you offer additional services, such as interior designing, HVAC, and MEP, you can manage them all with Navbuild ERP.
6- In4Suite ERP
In4Suite is a real estate ERP management software that gives you complete visibility of your operations. You can manage all the aspects of construction, including:
Land banking and land details management
Documentation templates for all transactions
Maintaining a checklist and schedule of clearances
Budgeting and estimation of projects
BoQ master upload, issuing work orders, maintaining contractor master
Control supplier master and material master and quotations
It also offers global support to give you a smooth user experience. Its real-time business intelligence also helps identify improvement areas and optimize your processes. It also integrates with third-party tools like Tally, QuickBooks, SAP FICO, and Salesforce.
7- PACT Business Solutions
PACT is another leading real estate software in Dubai with VAT compliance. Whether you lease buildings, sub-lease, or sell them, PACT business solutions help you manage them. You can centrally manage all property units, tenants, rents, and maintenance systematically.
You can integrate it with the VAT accounting system to meet the tax regulations of Dubai. Then, automate and streamline these functions to save time and eliminate manual errors. Since their office is in the UAE, you can also get in-house support if required.
When it comes to modules, PACT has the following modules.
Finance
Accounts payables and receivables 
Asset and budget management
Purchase and sales
Inventory and warehouse management
Manufacturing
Retail management
CRM
Property management
Wrapping Up
ERP software is critical for engineering and construction companies. It helps manage projects across sites and ensures you stay profitable. However, choose the right construction ERP in Dubai to get the most out of your investment. It's always a good idea to take a demo to understand how it can fit your existing processes!