The growing era of mobile phones and the easy availability of high-speed internet has changed things a lot. These days eCommerce business is the prime choice of many. eCommerce provides an opportunity to earn huge profits in less time.
But eCommerce is not the platform that is only known for profits. There were many who faced slumps. There were many who struggled to attract visitors to their websites and apps.
There were many reasons for their failures. There were many mistakes like non-implementation of WordPress push notifications, wrong strategies, insufficient knowledge, and so on.
If you are looking forward to starting an eCommerce business and don't want to fail, get know the latest five tips to avoid failure in eCommerce.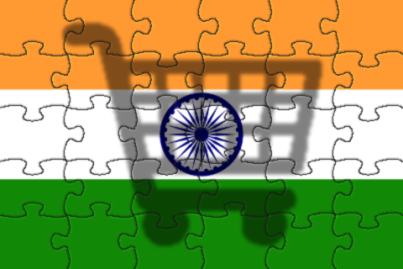 Prioritize images:

What many eCommerce platforms do is, they add a lot of images for a single product. Although images are a good source to attract customers it doesn't mean you keep on adding unnecessary images. This generally clutters the pages of the site.
As a result, it deteriorates user experience and a user finds it difficult to make a choice with purchase. One of the best methods to avoid this from happening is to use limited high-quality images. This will let the user see even minor details from all angles. This lets them quickly judge the quality of the product. As an end result, chances are higher, that a user will go for a purchase. This will also enhance the experience of visitors on your site.
Redundancy:

When it comes to eCommerce, there are more challenges. Generally, the owners have to face a two-fold challenge. They have to inform customers about the company and products. They also need to make a sale. Therefore a lot of work, to pack everything on a single site. As there are a variety of customers with different gender, ages, regions, interests, etc. It becomes hard to please everyone.
Most eCommerce owners struggle with these issues and they lose to their competitors. To avoid this you can go for redundancy. You can place all links in the menu, sidebar, footer, and body of a site. This will make it easy for visitors to find and purchase a specific product. As a result, users love to visit your site for purchase.
Push notifications: You want to avoid the struggle of attracting visitors to your platform, implement push notifications. You can go for WooCommerce push notifications

to attract more customers. Push notifications provide you an ability to use rich media. You can use images, videos, gifs, emojis, etc to attract customers on your platform.
You can organize and timed them as per your choice. Push notifications will let you reach your users instantly in any part of the world. You just need to go for a single click from your device and you are done.
Another advantage of using push notifications is, they can be personalized. You can use personalization and segmentation to enhance the user experience by providing suggestions according to interests. This will let your users come and purchase on your platform as per their pace and will. This will increase loyalty and you will not have to struggle with visitors.
Market survey: There are a lot of blunders in the eCommerce business that leads to failure. Some of the biggest among them is neglecting product niche and customer persona. You need to study the market before finalizing your products. You are required to know your target audience.
Your customer mapping plays a crucial role in your sales. If you are unaware of your customers and their interests you are in no position to get sales from them, and make sure your products fit their budget. 
You are also required to go for a deep survey of your products. You are required to choose those products that are in high demand. If not, you have to provide unique products to your customers in order to beat your competitors. This will let you create a unique identity in the market where people love to purchase from.
Discounts and giveaways: When it comes to the audience they love incentives, offers, and giveaways. If you have nothing new and unique to offer chances are higher that you will lose to your competitors. eCommerce business is full of competition at every stage. You are continuously required to attract the audience to your platform.
For this, you can offer limited period discounts and giveaways. This will create a fear of missing out (FOMO) in the mind of users. As a result, your existing and new customers will rush to your platform for grabbing an opportunity. As a final result, you will get more sales.
Conclusion: The eCommerce business is a new and easy way to earn a profit. It lets you draw a huge Return on Investment (ROI) within a short span of time. But it demands proper strategy along with necessary modifications to attain stability. If you are able to attract the audience, your business is sure to succeed. Now how to do this, is told to you.