Do you know how much companies spend on digital advertising each year? According to Statista, the virtual advertising market is valued at $602 billion as of 2022 and will increase by nearly $300 billion by the end of the year. 
Marketers hope to boost sales or promote services by investing in the industry. They collect user data, customize targeting, and make the Internet experience unbearable because of the abundance of advertising everywhere:
In search engine results.
In content.
In apps.
On websites.
Inside mobile systems.
Incredibly annoying are the constant ad breaks in movies, videos, and content on YouTube. We have analyzed this problem and prepared a small guide on how to block unwanted ads.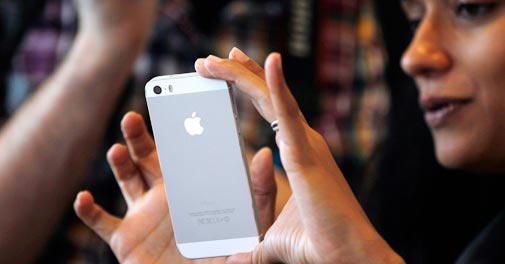 Can I block mobile ads?
It's a question that haunts 80% of users around the world. The answer is yes. There are at least 3 options to disable all ads on your mobile device. Let's look at them in detail.
Editing host via root. For this method, it is required to root the device, and this action makes the phone vulnerable to external influences. Because of the root rights, you can not only disable ads but also lose sensitive data.
Setting manual filters. There are plugins for browsers and a number of other apps on phones. They allow you to block receiving data from certain sources. This method is not the most effective and requires constant updates.
Installation of modern ad blocking tools. The best option to fight ads is to install a special ad blocker. We have researched many types of such software and are ready to announce a favorite.
You have heard about spying on users' confidential information, tracking online activities, collecting geolocation statistics, OS versions, and even browser versions and settings. Some well-known ad blockers such as AdGuard, AdBlocker, and browser add-ons collect similar data for commercial purposes. This is why it is so important to choose proven tools on the market that will not spy on your online actions.
How do I stop video ads on my phone? This dilemma haunts everyone who uses smartphone apps to browse content. Aggressive marketing has turned them into a breeding ground for annoying offers of services and unnecessary, expensive products.
How do I block all the video ads? Use a special tool to fight marketing. Not only will it disable all advertising content and block its sources, but it will also reduce your smartphone's battery and traffic consumption.
How do I block video ads on Android apps? For this, you will need a one-of-a-kind digital solution, which is available in Play Market or on the official website as .apk file (for Huawei and Honor devices without Google services).
If you've been asking any of these questions, we know for sure that you need a YouTube video ad blocker for Android! We present you with AWAX – the best tool for mobile devices to fight marketing.
Features of AWAX on Android:
Innovative method to fight ads.
Local VPN with traffic redirection to the filter.
Working in the background.
Reduced traffic consumption.
Reduces the load on the device.
Easy and clear interface.
Flexible subscription system.
Free trial period. 
Constant updates of databases and sources.
Install AWAX on your smartphone and forget about ads once and for all! We care about your comfort and safety, fight tracking, ads, and spam, without burdening your device and distracting you from important things!