Building a startup today is no easy task. Yet, 50 million new firms are being launched each year worldwide. To simplify that number, 137,000 startups or new businesses are launched per day.
With skyrocketing competition, startup success no longer hinges on a great idea and a solid roadmap but also on how the startup is marketed to its audience.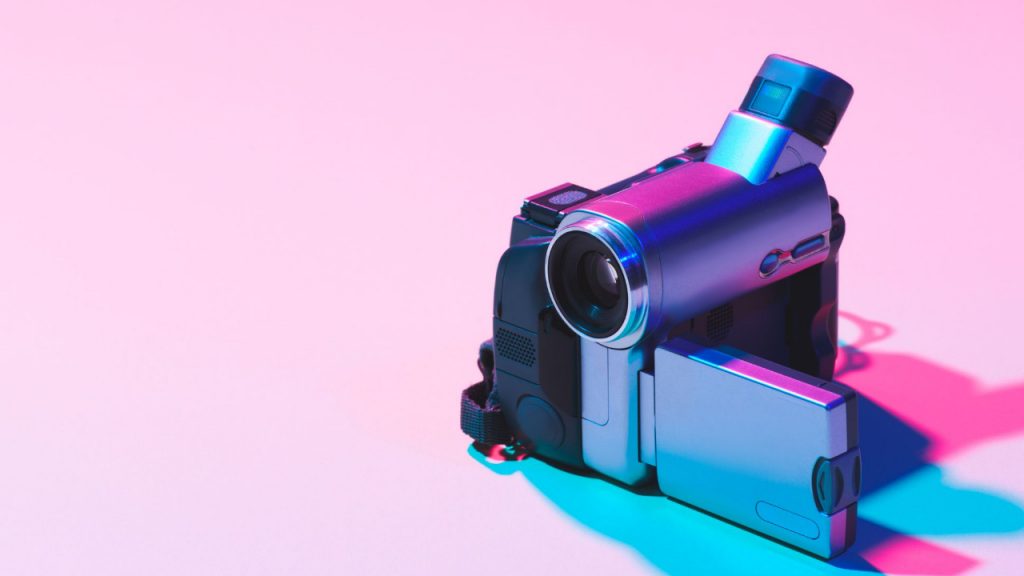 To help succeed and stand out from the competition, video marketing is an excellent channel for startups and small businesses to consider. Not only does it have an incredible engagement rate, but videos are also more likely to create a strong impact and recall among its audience.
And don't just take our word for it! According to statistics,
96% of people prefer to watch an explainer video to learn more about a product or service.
94% of marketers testify that video marketing has helped their customers better understand products or services.
93% of marketers say video has helped them increase brand awareness.
87% of marketers say video has helped them increase traffic.
81% of marketers say video has helped them directly increase sales.
Studies also indicate that almost three-quarters of users who watched an explainer video about a product subsequently bought it.
Thus, video marketing is a powerful tool to help promote your brand and ensure that the core message of your marketing reaches the target audience.
So, if you are wondering how you can build your video marketing strategy for your startup, here are 5 easy ways to get started:
Showcase Your Products or Services Using Explainer Videos
As a new company, your goal is always to inform and impress your target audience. The key to doing this is presenting yourself and your products or service to a broader audience.
An explainer video is the simplest way to get started and can be about 3-5 minutes long. Without wasting time, the video can focus on aspects like:
The problem that you are solving and why it is a problem
The solution that you bring
A brief explanation of how your product or service works
Your background or your team's expertise
A CTA to help your users know what action to take next, e.g. click here to set up a discovery call, or click here to discover more about our products and offerings, which can take them to the product page
Do a Live Streaming Video
Although most new businesses often leave this out, live videos have the most substantial reach and engagement, i.e., 13% more web traffic compared to a standard video.
So make sure to create some buzz about your brand by using the power of live video.
The ideal approach to do this is by promoting your video event, including teasers, what to expect, save the date emails and posts, and even unveilings or product launches.
Audiences are always on the lookout for new and exciting products or brands, and you can definitely get their attention via live streaming.
Create Video Testimonials
The best startup or small business video is always the one that comes from the horse's mouth, i.e. your customer.
Do you already have customers or potential buyers that are highly impressed with your products or services? If yes, make them your brand ambassadors by reaching out to them for a video testimonial.
Although some may be apprehensive, you will be surprised by how many companies or individuals do not mind promoting a brand or service that they like.
When shooting testimonials, make sure you do it with a professional photographer or videographer.
The idea is not just to use a simple point-and-shoot video recording but to get multiple angles, bytes, and fade-in-fade-out animations to ensure that while the customer talks about your brand, you can insert your brand's visuals or product details in each step.
This helps the viewer get an insight into how your brand has added value to the audience and exactly what they stand to gain if they work with you.
Partner With Influencers in Your Field
An excellent way to reach a vast network of individuals or target audiences is by using the power of influencer marketing. Influencers can be individuals or a team of creators who are renowned in your business area and has a huge following, one that you would like to tap into.
By partnering with the right influencers, you can create a good standing for your brand and help amplify your reach. The influencer can help promote or even test/review your products, which can help make a strong impression among the audience and help build a solid brand reputation.
However, when using influencer marketing for small business videos, make sure it is less sales-focused and more value-driven. The idea is to provide the audience with a realistic view of your brand and not come across as a paid promotion.
Make Use of YouTube
Youtube is the largest video platform globally, boasts 2 billion monthly active users, and is one of the most used video marketing platforms in most countries.
A large chunk of the audience also uses Youtube to search for products or services. It has its algorithm to help optimize relevant videos and deliver high value to a target audience.
The simplest way for brands to grow their YouTube channel is by using a combination of organic promotion and paid advertising. 52% of the top 100 searches are branded searches, making it an excellent platform for their video advertising.
When creating and sharing videos on YouTube, brands need to focus on a few golden rules:
Create short but impactful videos
Make sure the videos add value to the audience
Start with a bang and provide helpful information at the end of the video to ensure that the videos lead to audience engagement.
Post content on YouTube regularly.
If short of ideas, convert existing information like blogs or whitepapers into video series, as this is a tried-and-tested content that is bound to succeed.
Conclusion
Building a successful startup without a solid marketing approach is similar to expecting your audience to find a needle in a haystack.
While there is much more to a startup, marketing forms a core component of any startup's journey, and video marketing is a must-have in any startup's marketing arsenal.
So start by implementing some of the strategies mentioned in this article, and feel free to experiment and strategize for your business needs. It is all about personalization and having a deep understanding of your target audience that will eventually lead to massive success in the long run.