Are you setting up an office and need to buy some new monitors? Or perhaps you need to upgrade a series of old monitors in your office space? Whatever your situation, it's important that you invest in good quality monitors that will give you years of reliable service. So keep reading and we'll tell you what you need to look for when buying a new monitor.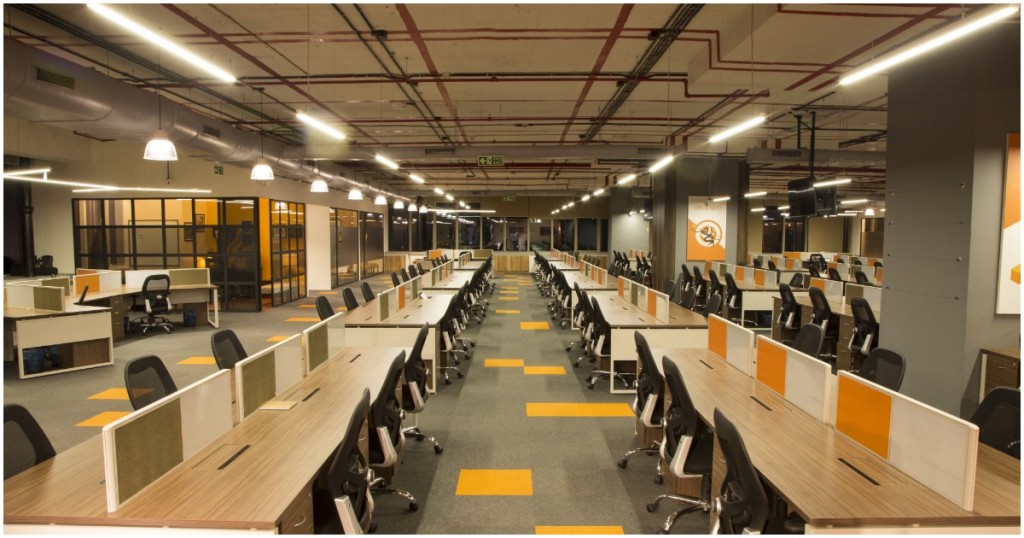 Size
Gone are the days when monitors were only available in a limited number of sizes. Today, monitors are available in a dizzying array of sizes, from small 19-inch monitors all the way up to massive 27-inch (or bigger!) monitors. 
In order to select the right size monitors for your office, you'll need to think about what you'll be using them for.
If you're working on documents and spreadsheets, then you'll want a monitor that's big enough to accommodate multiple windows and programs etc.
But, having said that, don't just buy the biggest monitor you can afford. You need to make sure that you have enough room on your desk to accommodate the monitor you choose. Remember that you'll need space for your keyboard, mouse and other commonly used items too!
Inputs
When selecting a monitor for your office, it's important to check what inputs your PC or laptop uses, as this will determine how they connect to your chosen monitor.
Common inputs include VGA, HDMI, DVI and DisplayPort.
Whilst you can get adaptors, it's recommended that you buy a monitor that has an input which matches the one on your computer.
For example, if your PC or laptop has an HDMI output, then you'll want to select a monitor with a HDMI input too. This will ensure best performance.
Resolution
When you spend all day looking at a computer screen, you want to make sure it's crystal clear and easy on the eyes.
So, be sure to check the resolution of a monitor before buying it.
Monitor resolutions are measured in pixels and consist of two numbers e.g. 1920 x 1080. In that instance, the number means the monitor has 1920 pixels horizontally and 1080 pixels vertically.
In order to get the best monitor for your office, we would recommend selecting a monitor with as high a resolution as possible. This will make things on the screen appear much sharper and clearer.
Features
There are a dizzying array of features now available on monitors. Some will be more useful for office work than others, whilst you may simply have a personal preference for others.
Some features are more focused on creating the best monitor for gaming, rather than for the office.
Some of the features that are currently available on computer monitors include:
Curved displays.
Built-in speakers.
SD card slots.
Built-in USB hubs.
Touchscreen interfaces.
Wall-mounts.
Budget
Of course, arguably the most important thing you need to think about when buying a monitor, is your budget.
How much you're willing to spend will determine what kind of monitor you can buy. This is especially true of monitors with the latest features such as curved displays, DisplayPort inputs and touchscreen interfaces.
Luckily, the prices of monitors are very competitive these days and it's possible to buy an excellent monitor for only a few hundred dollars or pounds.
Conclusion
So, if you're looking to buy the best possible monitor for your office, make sure you take into account size, inputs, resolution, features and budget.
Do that and you'll end up with the perfect monitor!