Finding the right office space is crucial to opening your first company in Dubai successfully.
Location is the first factor you have to consider when choosing your office. Your business premises should be easy to locate and access by public or private transportation.
Size is another element you have to think about. Your office should have enough space to make your employees feel comfortable working and entertaining clients.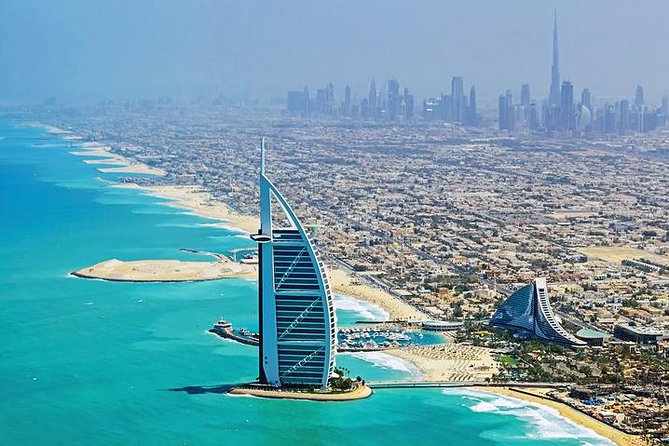 Your office should also have or be near the essential amenities your employees need to stay here for eight hours, five days a week.
And once you've found the perfect space with all these elements, the next step in the process of company formation in Dubai is setting up an office that will impress and be convenient for both your employees and clients.
Creating the Ideal Office for Your First Business
Setting up your first office the right way plays a key role in having a remarkable workplace that employees want to work in and can be productive and impress your clients and guests at the same time.
Below are some tips that can help you set up your first office in Dubai that will please and impress your team, clients, and anyone who drops by:
Choose the right layout.
Creating the perfect layout for your office starts by considering your company's and team's needs and challenges first.
This means factoring in your company's brand and culture, working styles, and budget.
For your first office, you won't go wrong with choosing an open plan design. It requires no partitions and only minimal tables and chairs since the employees have to share workspaces.
Aside from being budget-friendly, an open plan layout encourages communication and collaboration in the workplace.
If your employees need individual workstations, a cubicle office layout is your best option. This design promotes privacy and a sense of ownership for your staff in the workplace. It also encourages focus and eliminates distraction.
Whether you choose an open plan or cubicle office layout or a different one, make sure you encourage movement among your team for their health and productivity. One way of doing this is placing frequently used equipment, such as printers or copy machines, in an area far from their workstations.
Create a reception area that stands out
First impressions are crucial when starting your first business. Because of this, skimping on your reception area is not an option.
Invest in a high-quality reception desk and chair and comfortable seating for guests. Upholstered furniture pieces are excellent choices since those are comfy and give a warm, welcoming vibe that your visitors will appreciate.
Also, consider adding home-style accents, such as lamps, potted plants, flower vases, and area rugs in the reception area to create a feeling of warmth and comfort to this area. You can get other decorating ideas by researching the latest interior design trends.
However, don't forget to make the reception area look professional. This means displaying your logo, welcome sign, or artwork in your company colours.  
Doing so assures your clients they are in the correct location. It also creates a positive first impression of your company as a brand.
This branding strategy will also give your staff a sense of pride, which will motivate them to be more productive.
Select the right furniture
Choosing the right furniture pieces is also an important part of setting up your first office.
Colour, style, and design are vital elements to consider when buying office furniture. However, your employees' comfort should be your top priority.
If your budget permits, invest in ergonomic office chairs that provide comfort and adequate back support.
These chairs reduce the likelihood of your employees developing back problems. The comfort these furniture pieces provide will also boost their mood, enabling them to be more productive and efficient in the office.
You can also consider getting a few standing desks since these also offer a variety of health benefits, which include lowering back pain, blood sugar levels, and risk for obesity and heart disease.
Pick the right colours
The colours you select can affect how you, your employees, and your clients will feel while inside the office. As such, put some thought into the hues you'll use for designing your business premises.
Whenever possible, use your brand colours when choosing decor, furniture, and other items you'll display in the office. Doing so allows you to highlight your professional identity.
However, if you find your brand colours too bright or think they are not suitable for your workplace, incorporate them in smaller decorative items, such as floor rugs, posters, and desk calendars.
Also, if you already have a brand style guide, use the recommended alternative hues so that you can still show off some branding on your business premises.
Don't forget to follow the basics of colour psychology to make your office more conducive and enticing for your employees.
For instance, you can incorporate hues of green to promote calmness and tranquillity in the workplace and boost the creative performance of your team.
Blue is another colour that encourages productivity and intellectual thought. It also facilitates a feeling of relaxation in the office.
Lastly, if you want your business premises to promote happiness and positivity, add hues of yellow in the décor.
Make the most of natural light
Lighting can affect everything in an office, including workplace safety, productivity, and mental health.
Natural light, in particular, can help employees improve their mood and fight seasonal affective disorder or SAD. As such, make sure your workspace gets plenty of sunlight.
Invest in light curtains and blinds that can be easily opened to let sunlight in and closed when it becomes too bright.
Also, make sure the windows are clear of clutter. Instruct your employees to follow this rule.
Hang mirrors strategically around your office. The mirrors will reflect the natural light that enters the space, enhance, and spread it to other areas. This simple trick will brighten the workspace significantly and naturally.
If your office doesn't have enough windows, your best option is to install full-spectrum light bulbs that can mimic the appearance of natural light.
Setting up your workplace may be the hardest and most time-consuming part of opening a business. However, when you follow these tips, you can have an office that your clients and guests will love.
It will also be a place where your employees will be productive and happy, eager to work with you to reach your business goals.