Employee morale is a big deal. People spend so much time hard at work in this day and age. It can be tough to cope with a job that doesn't seem to take pleasure and comfort into consideration. If you're a hard-working company owner, supervisor, or manager who is all about the concept of enhancing the morale levels of your employees, then there are several things that you can test out right away. Don't forget that some of the most effective businesses out there are the ones that have the team members who are the most content and fulfilled day in and day out.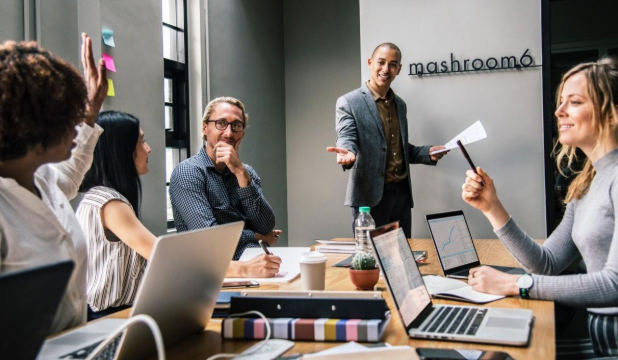 Mocktail Anyone?
Set up a mocktail bar for your lunch hour. There are few things that make people smile more widely than tasty beverages. If you want to energize your team members and strengthen morale significantly, you should put together a mocktail bar that involves incredible and diverse Monin flavors. Your employees can have a blast making their drinks taste even better with syrups that cover flavors such as French vanilla, caramel, raspberry, and even ginger. If you want to make your team members' day, you can surprise them with cucumber syrup that can make their beverages feel all the more memorable and satisfying.
Take That Break
Encourage all of your team members to take regular breaks. Employee burnout is a real thing. It can be endlessly stressful to have to work on complex and demanding projects for hours and hours at a time. Employees who do not get frequent breaks often feel as though they're about to go mad. If you want to save your hard-working staff members from burnout, exhaustion, and bad moods in general, then you should motivate them all to go for regular breaks. Tell them to take quick naps in the employee lounge. Tell them to stretch their legs outdoors during brisk walks. You may be surprised by how big a difference breaks can make in tired yet determined professionals of all kinds.
Praise Your Hardworking Employees
Recognize all of your finest employees. Praise can go a long way for team members who have jobs that sometimes feel rather thankless. If you want to remind your staff members that you acknowledge them and grasp the results that they get you, then you should provide them with praise that they deserve. Positive acknowledgement can make people feel terrific about all of their efforts. It can even make them want to impress you even more in the future. If you want to show your gratitude to your most capable employees, you can reward them with certain enticing "prizes" from time to time. Think about wowing your hard-working team members with gift certificates to local dining establishments. Think about dazzling them with free treatments that are available through local health and wellness spas.
Excursion Day
Set up excursions and "days out" for all of your team members. It can be a smart gesture to give all of your employees the opportunity to bond outside of the office. If you want to put your team members in fantastic moods, you should think about setting up a day out for everyone. It may be a joy to head to a local golf course for all sorts of sessions. It may be a joy to have a company picnic at one of the most scenic parks the region has to offer. It doesn't matter if you go for a day of golfing, hiking, apple picking, or anything else like that. Diligent team members get a lot out of decompressing with the people who walk in their shoes day in and day out.
Everyone Loves a Pizza Party
There are simple things that can boost the morale levels of your team members, too. You may want to throw laid-back pizza parties once in a while. These parties can do a lot for team members who don't feel like spending money on costly restaurant takeout meals. Just be sure to ask your team members about their preferred toppings in advance. There are few things that can feel better than classic pizza parties. If you throw one of these gatherings, your team members can sit around mindlessly for a while in front of piping hot, gooey, and cheesy pies of all kinds. Terrific food can rapidly change employee moods.