Instagram is one of the most effective ways to market your business, and there's so much you can do with the platform. It's essential to stand out from the crowd, but it takes a lot more than just posting pictures. I've put together some hacks that have helped me make our Instagram account grow by over 500 followers in a few months for my web design business. With these strategies, you can increase your Instagram follower count to help gain more leads and ultimately make more money!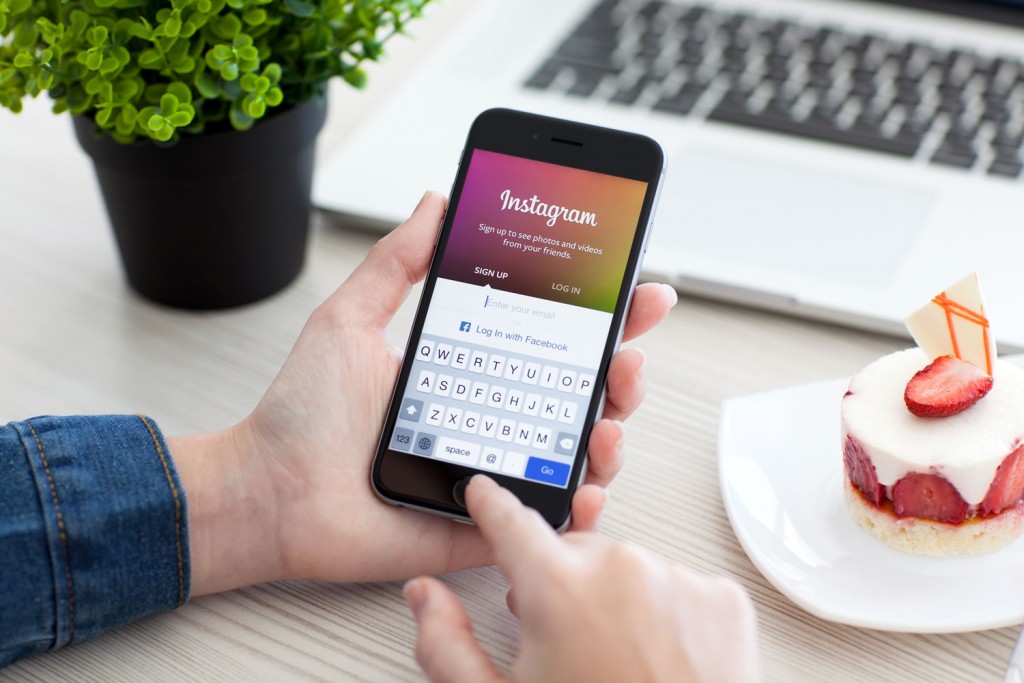 Use Consistent Colors and Patterns
A color palette is a group of colors that work well together. You don't want to use random colors because they might not look nice together. By picking out a few colors that complement each other, you can make your profile and your posts look cohesive and put together.
A color scheme refers to how colors are used concerning each other. There are three basic color schemes: complementary, analogous, and monochromatic. Complementary colors are directly opposite each other on the color wheel; these include blue and orange, red and green, and purple and yellow. Analogous colors are next to each other on the color wheel; these include blue-green and green, red-orange and orange, and yellow-green and yellow. Monochromatic colors all come from the same hue; these include different shades of blue, for example.
Post Content That Makes an Impact
It's not enough to have great-looking photos or entertaining videos, and you need to post content that makes an impact. You do this by understanding your audience and what they want from your business. What are their needs and wants? How do they like to be communicated with? What sort of content do they like and respond to? Once you know these things, you can create the most compelling messages that address your audience's needs and desires, which will help drive engagement and sales.
Make Your Bio and Captions Engaging
You only get 150 characters in your profile description, so don't waste them! Describe who you are as a business to ensure people know exactly what kind of products or services you offer. A good bio should draw people in and encourage them to click through to your website or swipe up watching your video stories.
Your bio should include keywords that visitors will search for, such as your location if you're a retail store or the type of products you sell if you're an e-commerce startup. It's also a good idea to include the year you were founded, any awards or certifications you have received, and the number of employees if that number is impressive.
In addition to having professional-looking photos in your Instagram feed, it's important to write detailed captions that provide context about what people are seeing. For example, if a photo shows one of your products being used, explain how and what makes it special. You can also use captions to make announcements and start conversations with customers.
Make the Most of the Swipe Up Feature
The swipe-up link is a great way to drive traffic and leads from your Instagram account. For those who don't know, swipe up is the feature in Instagram stories that allows you to direct users to your website. This can be used for promotions, sales, and product releases. The swipe-up feature has many advantages to using on your Instagram business account. It's an easy way to promote products, services, or links without having to post multiple times throughout the day.
It's always better to have a lead instead of just sending someone to your website and hoping they will find the exact page you are looking for, but that's not always going to happen since your website could be massive with hundreds of pages. With the swipe-up link, you can ensure that the person you are looking for ends up at the exact page you are targeting on your site.
The swipe-up link also allows people who follow your account live notifications when you post something new on Instagram stories so they don't miss a post from you or what promotions may be going out. If you have ever had a notification go off on your phone but didn't know what it was for, then this is precisely what we mean. Build your followers with Followers.io to increase your visibility.
Know What Makes Your Business Unique
The first step to standing out amongst the competition is knowing what makes your business unique. There are many competitors in every industry, so while it can feel frustrating, you mustn't let this hold you back from having a successful business page. Instead, focus on what makes your business unique and use that fact to attract customers.
For example, if you're a clothing retailer with a high-quality product line with unique designs, use that information as a selling point for customers. Focus on showcasing the quality of your clothing through high-quality images or videos, as well as describing how they're different from other products available online or in stores today.
Pick the Right Filters
Choosing the right filter for your Instagram images is important because you want to do everything possible to make them appealing in a user's feed. You don't want your images to be too dark or too bright; they need to be just right.
For example, if you're posting a picture of some food, you'll want to choose a filter that brightens and accentuates the colors of that food. Or, if you're posting a picture of someone standing in front of a building, you'll want to choose a filter that darkens everything behind them, so they stand out and pop.
Be Creative With Your Instagram Business Page
When it comes down to it, though, the fate of your Instagram business page will primarily be dependent on your imagination and effort. The platform is very versatile, and you only need to look at a few third-party tools to see how creative businesses can get with their pages. You now have many strategies to implement to grow your Instagram business page. Don't forget to stop by Followers.io to see how they can help.