Return on investment (ROI). Maybe you heave it, maybe you haven't. Let's first start with the core: why would you even care about ROI? Well, because it is going to tell you if you made a good or bad choice. It is a way of just helping you gauge whether or not you are on the right path to obtaining your goal. 
When it comes to email marketing, then ROI is the profit from any form of marketing activity that you used to develop a business. In other words, this is the profit from marketing campaigns, usually expressed as a percentage of the cost spent on them. 
For example, thanks to a Litmus study, we know that every dollar invested in email marketing in 2018 brought an average of $42 in return. Thus, the average ROI of email marketing is 42: 1.
But what if your email marketing ROI is less impressive? No worries, there are several strategies you can use to make your campaigns more effective.
In this article, we will take a look at the top seven tips for improving the ROI of your email marketing campaigns.
Let's get started.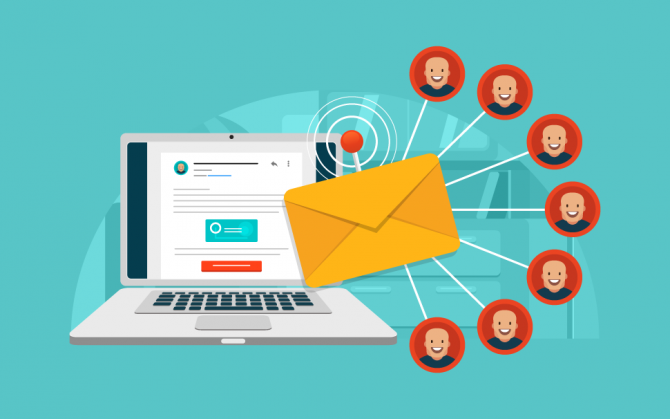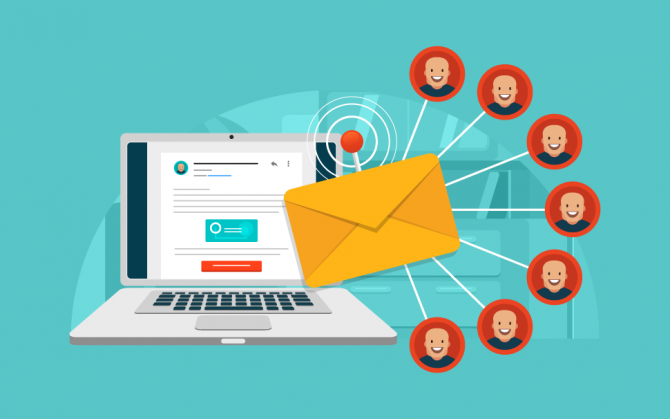 Tip #1: Implement distinct CTAs
If you need your email recipients to take a specific action, you should tell them.
Adding calls to action (CTAs) to your email campaigns is an excellent way to boost traffic to designated landing pages. Whether you want to increase sales of some products or encourage your email subscribers to join your upcoming webinar, CTAs can help you get them to take the action you expect.
Here are a few examples of CTAs:
"Get my free eBook"
"Read the full story"
"See the difference you make"
"Save me a spot"
"Stay connected on social"
"Subscribe"
Tip #2: Use an email signature marketing
Professional email signatures are one of the most underutilized marketing tools. Many people think of an email footer just as a way to end their emails professionally and share contact information. Indeed, email signatures are designed to tell your recipients who they are dealing with. However, when you create email signatures wisely, they can become a handy marketing tool. 
Email signature banners provide the fastest way to attract new clients and offer email recipients easy access to information such as dedicated content, product updates, discounts, and more. Every recipient will see your banner in the email signature. Many will click on it. On top of that, you won't waste your marketing budget. 
Don't have a professional email footer yet? Use an email signature generator and bring your email marketing to the next level.
Tip #3: Add social media buttons
Social networks and email newsletters complement each other. The social media buttons make it possible to distribute content wider and reach a new audience faster. By the way, you can put uniform social media buttons linking your social media channels in your email signature. 
Tip #4: Always keep your email lists clean
The success of your email marketing campaign depends on the quality of your subscriber list. If people subscribe to your mailings on your website, but you haven't emailed them for a long time, the database becomes outdated. Also, with time, some people might lose interest in your products or services or change their email addresses. To keep your email list "clean," consider using email validators that check for non-existent email addresses. Never buy email lists. 
Tip #5: Work on your content
You have very little time to prove to your recipients that they made the right choice by opening your email. That is why sending the right content is crucial.
The content you present should grab people's attention and be relevant to their interests. If you send out just some regular stuff because you want to sell something, be prepared that no one will take the time to read your email to the end.
One essential tip to keep in mind when working on your content is to write/shoot/record something your recipients will feel they can take benefit from. The content should express to the recipient the direct impact it will have, so people know why they should care about what you share.
Tip #6: Be friendly and professional
If you want your email to make an impact, you need to use the right words. The first rule is to avoid using negative language. Let's take a look at the two examples below.
It sounds unfriendly and even a bit rude: "Please don't reply to this email as the mailbox is not monitored."
It's better to say: "For questions, please call +12345678."
When trying to sound professional, please don't overdo it. While the sentence "Your feedback will be shared with the appropriate department" might be considered as professional, it lacks "humanity." It's better to say: "I will share your feedback with our sales/marketing/etc. department." 
Tip #7: Promote your expertise
It's not always appropriate to show your product in every mailing. Instead, you can show how much you understand this product. Demonstrate your knowledge and practical skills by betting on unique content. Solve the problems of the subscriber, answer their questions, provide useful guides and advice, so that they understand you are an expert not in words, but in deeds. 
This way, you will be able to increase the value and impact of your email marketing. 
Conclusion
Email is one of the most affordable and efficient digital marketing tools. It can help you keep in touch with your audience and earn money for your business.
Most business owners and marketers spend a lot of time, effort, and money on email marketing activities. And when you spend much time and money on something, it's crucial that you understand how much you are getting in return.
Then you measure your ROI (return on investment). And it's great when the ROI is high. But what if it is not that good as you wish? In this article, you will find seven best tips that will help you increase the ROI of your email marketing campaigns.