The global pandemic of COVID 19 has changed the lives of people all across the world, and it's not entirely clear when, or if, life will ever return completely to normal.
COVID 19 is here for a while, unfortunately, so life has to continue with some semblance of normality.
Regardless of the pandemic, people still need to go to medical facilities in order to carry out routine, or urgent, healthcare.
But, how are healthcare facilities keeping people safe?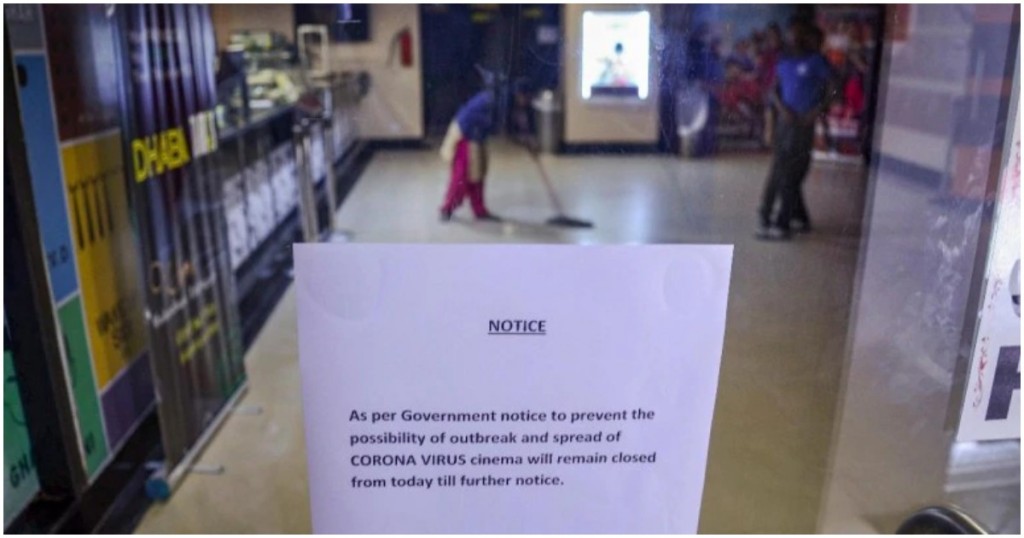 COVID-19
What exactly is COVID 19? Covid is from a family of viruses called Coronavirus. COVID-19 is so named, because this particular strain was first discovered in 2019.
COVID-19 is a virus that affects both the respiratory and the vascular system, and is highly contagious.
The more common symptoms of COVID are a high temperature, a persistent cough, lethargy, and a loss of taste and smell.
The problem that is being encountered with this newest strain of COVID, is that it is difficult to know who exactly it will affect, and in which ways.
Some people will carry the virus and have no symptoms whatsoever, whilst others will experience all the symptoms, and in a very severe way. Some people recover with no problems, and some recover, but with long lasting illnesses, a phenomenon that is being named 'covid syndrome' or 'long covid', and given who relatively new COVID 19 is, it is difficult to know how long these effects will last. Sadly, there are a significant number of patients who die from this illness
One of the other issues medics have with COVID 19 is that the incubation period is so long. That means, that someone can contract the illness, and be actively shedding the virus for up to fourteen days before they show symptoms, and then know to isolate, and in this time, the virus can have been passed to multiple other people.
Keeping The Premises COVID Secure
Going to a medical office or healthcare facility is something that all of us have to do at some time or another in our lives, and it's not something that we look forward to, even in normal times.
However, going to one of these facilities during the global pandemic can be a scary prospect, who wants to be in a place where there are unwell people at any time, but especially during these stressful times.
However, healthcare facilities are very aware of what they need to do to keep safe, and will be doing everything they can to keep their staff, and their patients, as safe as possible.
Many of these types of businesses have outsourced their cleaning and maintenance to specialist cleaning services, who will have all the correct equipment and disinfectants that are needed to keep the facility as safe as possible.
The medical facility will have a thorough clean at least once a day, but many do it twice to ensure everything is as safe as possible.
Throughout the day, the touchpoints like door handles and light switches will be cleaned more often with a virucidal that kills COVID 19.
There will also be hand sanitiser available at entrances and exits to the building for everyone to use.
Personal Protective Equipment
Personal protective equipment, or PPE, has almost become the buzzword of 2020. It is a phrase many people had never heard of before, but almost everyone will now know exactly what PPE means.
Any patients visiting the medical facility will be required to wear a face covering of some sort, unless they are medically exempt from doing so.
The staff themselves within the medical office will also be wearing masks, and anyone that treats you will usually also be wearing face shields, aprons and gloves.
Chairs and beds that are used for examinations are often covered in a disposable covering that can easily be changed between patients.
Scheduling Appointments
Things have changed dramatically in how you see a healthcare professional in this climate. You can no longer walk into a medical office, you must call first.
The person you speak to will screen you, and assess whether you need to come into the clinic, or whether you can have either a telephone consult, or a consultation over a web chat service like zoom or a similar one.
If you have to come into the clinic, and it is not urgent, you may be asked to take a COVID test first, to ensure you are free of the illness, and in the case of some surgeries, you may be asked to isolate for two weeks and take a COVID test to ensure you do not contract the illness before coming in.
Appointment times once in a medical office tend to be slightly longer than they used to, and this is to allow the employees to completely clean down the area to make it safe for the next patient.
In Conclusion
COVID 19 is unfortunately going to be a part of our lives for some time to come, and we are all going to have to adjust our lives to stay as safe as possible whilst living our lives as close to normality as possible.
Medical offices, doctors surgeries and hospitals are something that we all need to access at some point, and the staff and government guidelines are there to keep us as safe as possible.
The medical staff will be at the forefront of the new information coming down from the governmental healthcare authorities, and will be doing everything they can to keep both you and themselves as safe as possible.
The guidelines will continue to change over the next few months as new information about COVID comes to light, so if you are unsure, it's always best to check with your doctor's office about what you need to do before coming in for an appointment or a procedure.
Keep yourself as safe as possible by wearing a mask when you can't socially distance from others, and washing or sanitising your hands often.