When the Coronavirus outbreak started earlier this year, wearing a protection mask was slowly making its way into the medical community and in the high-risk areas. As it spread rapidly across the world, the WHO recommended wearing an N95 mask that reduces the risk of both passing and catching the coronavirus infection to an extent.
Almost 5 months into the pandemic, wearing the mask is no longer just a good-to-have precaution but a government mandated accessory to be worn at all times when outside. And enterprising companies, designer boutiques and small handloom mills have found a way to create an opportunity out of a crisis.
With their operations severely hampered by the lockdown and revenue bottom-lines on a shaky ground, companies are now looking to offset some of the hit by offering masks. As per reports, India needs 38 million masks of which only about 25% are available. Masks which were hitherto produced by medical and surgical equipment companies and sold through medical stores are now being manufactured by non-medical companies, handloom mills, and textile factories and being sold at grocery stores, ecommerce websites, and any other businesses that are allowed to operate during the lockdown.
While the demand for masks is buoying the textile industry, it's allowing for some self-expression to its wearers.  Brands are offering designer, printed, and sets of masks. Established, mainstream brands like Peter England, Allen Solly and Van Heusen all have been quick to add printed cotton masks to their inventory in the last couple of weeks. Curiously, there's even some that have gone a step further and launched special "Mask-Shirt" combos.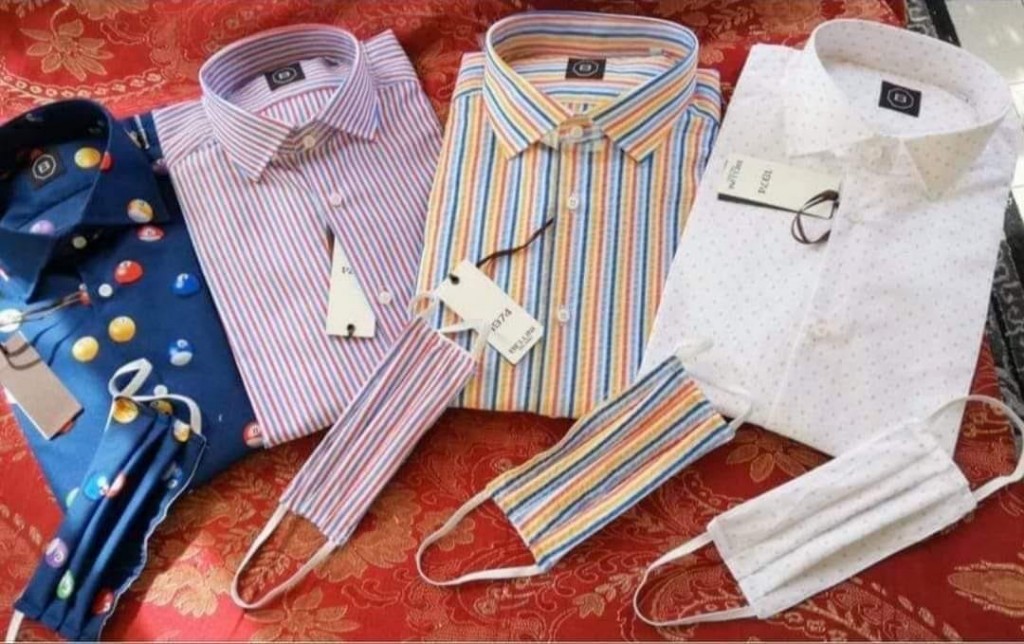 Homegrown accessory brand Chumbak has launched a set of masks in its signature quirky prints, and available to be ordered online.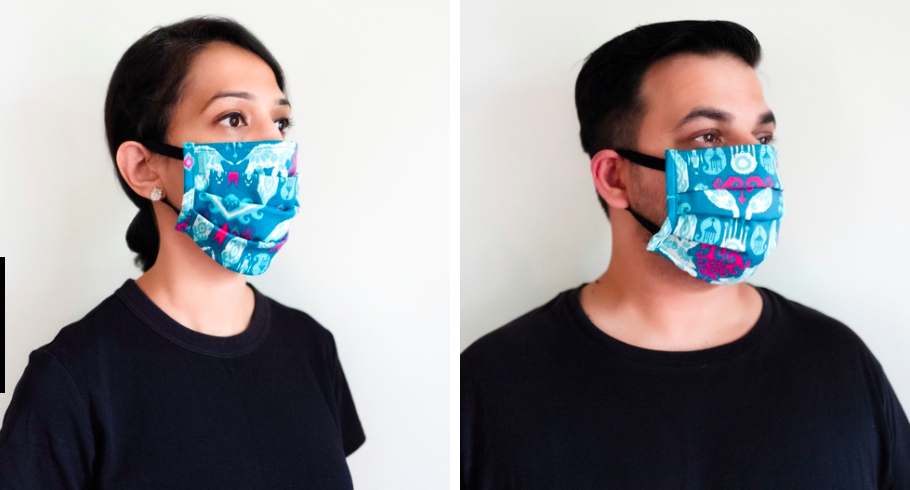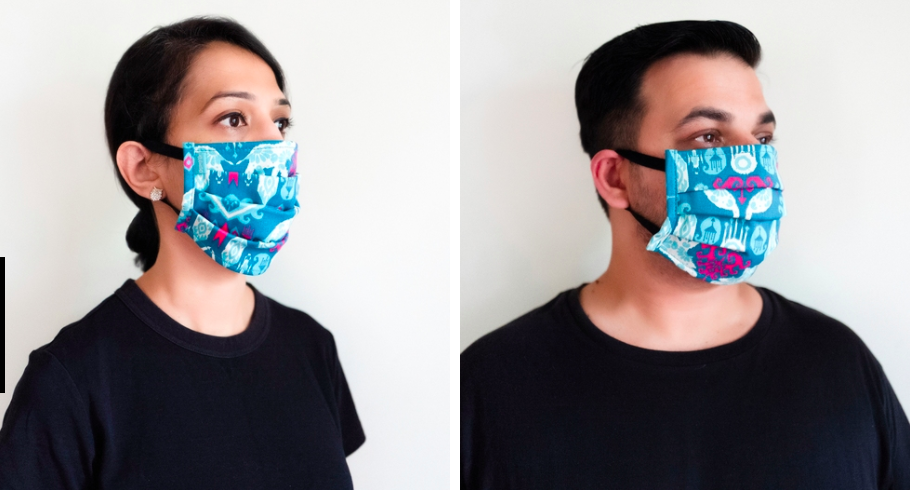 There are indie boutiques that are offering printed hand-sown cloth masks made out of cotton and other handloom materials.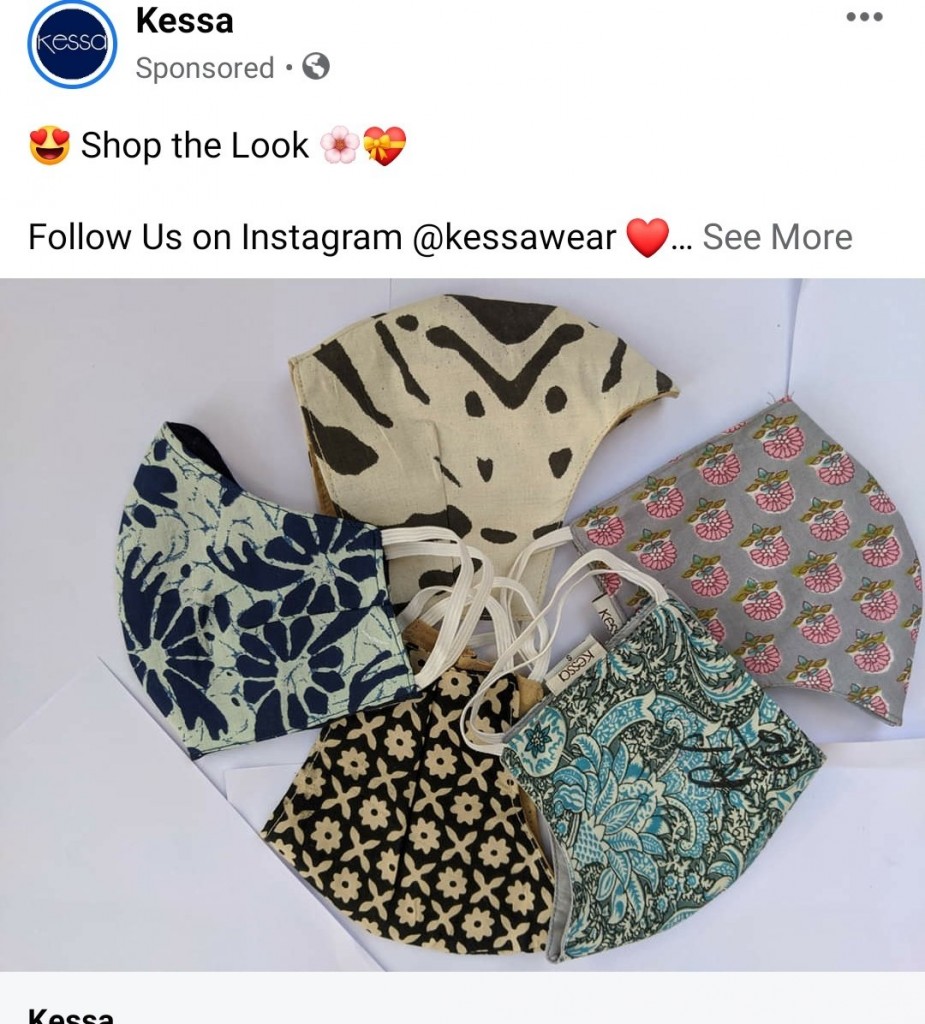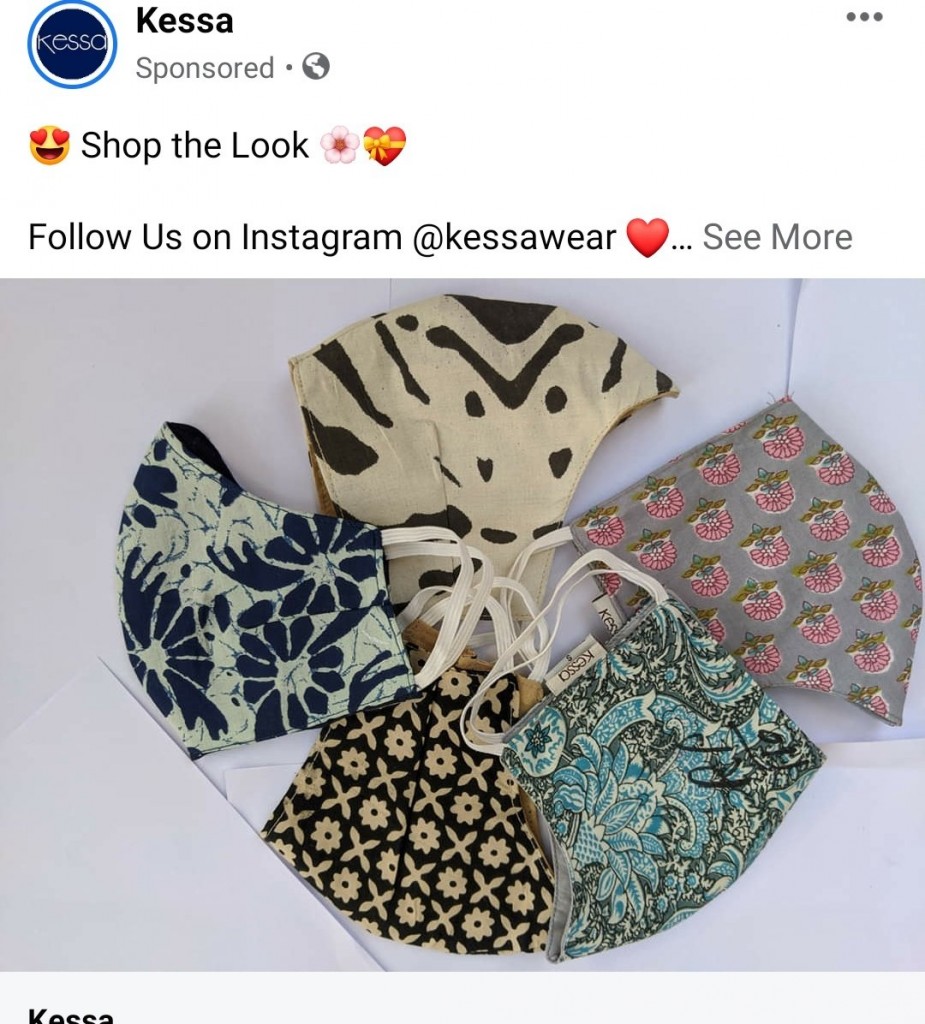 The demand for beautiful, cotton printed fashionable masks has also meant guaranteed income for the pandemic-disenfranchised Indian textile manufacturers. One amongst the many examples of this are the 400 Narayanpet handloom saree weavers who have switched over to spinning cotton fabric for face masks after their business hit the dead-end due to the lockdown. 
Corporate and academic merchandise companies have jumped on to the opportunity too.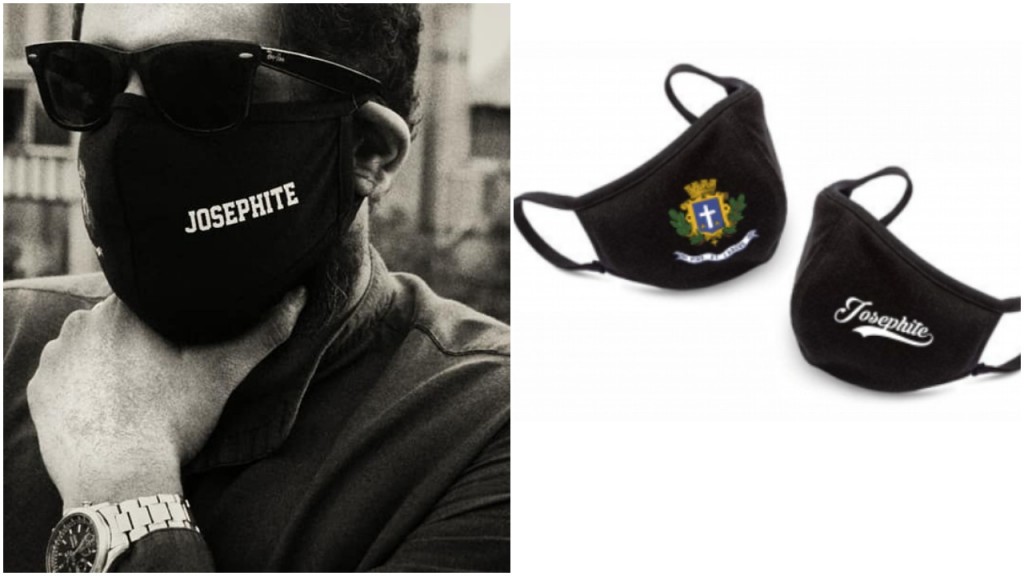 Corona-related demand has enabled some fashion labels to reopen their factories, providing desperately needed PPE supplies amongst the poorest and most vulnerable sections of city. High-end fashion label Ritu Kumar announced that the brand is now producing masks in its Gurgaon production unit. "These cotton masks are washable and reusable and are being disseminated to residents of the slums in Haryana. With a total of 1500 masks already delivered, our goal is to boost production so as to finish and hand over 50,000 masks at the earliest."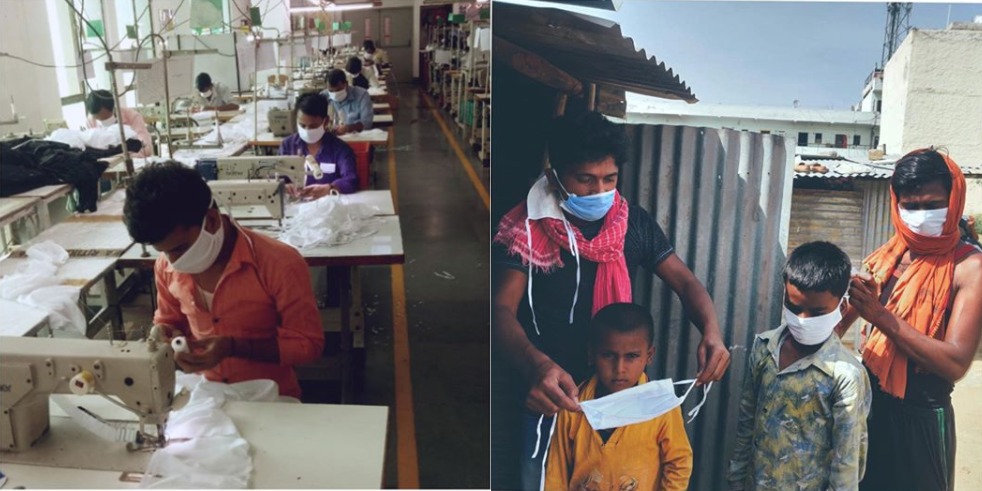 (Image: Ritu Kumar)
Union minister for the textiles industry, Smriti Irani on Sunday urged the Indian textile industry to stop being reliant on grants from the government and look to re-orient and improve itself. One of the examples she cited was production of PPE by the various units of the ministry in the last one and a half months.
Producing timely and innovative masks is not only a huge boost for a country of a billion plus potential users, but holds a significant export opportunity. According to an ET report, Indian textile manufacturers, who lost almost their entire summer exports business, are now flooded with enquiries about immediate supplies of at least 500 million non-surgical fashion masks from leading apparel brands of Europe and the US. This is a business opportunity worth Rs 4,000 crore [$527 million] over next one year and can employ 100,000 workers, industry representatives said.
With the CoVid19 showing no signs of slowing down and expecting to stick around for at least another year — until there's a vaccine — mask culture is well and truly here to stay. And in these timely produced, beautiful, customised masks,  the Indian economy may just find more than a shield against the deadly virus.