This gorgeous city is one of the most popular places to relocate to in the world. With its beautiful beaches, luxurious lifestyle, and endless opportunities, Dubai is the perfect place to live for expats. From high-end neighborhoods with world-renowned schools to beachfront property with stunning ocean views, Dubai has it all for a modern lifestyle. Somehow, it can be hard to choose the best place from so many different neighborhoods. That's why we've put together a list of the best places to live in Dubai, complete with all the information you need to make an informed decision. Keep reading to learn more.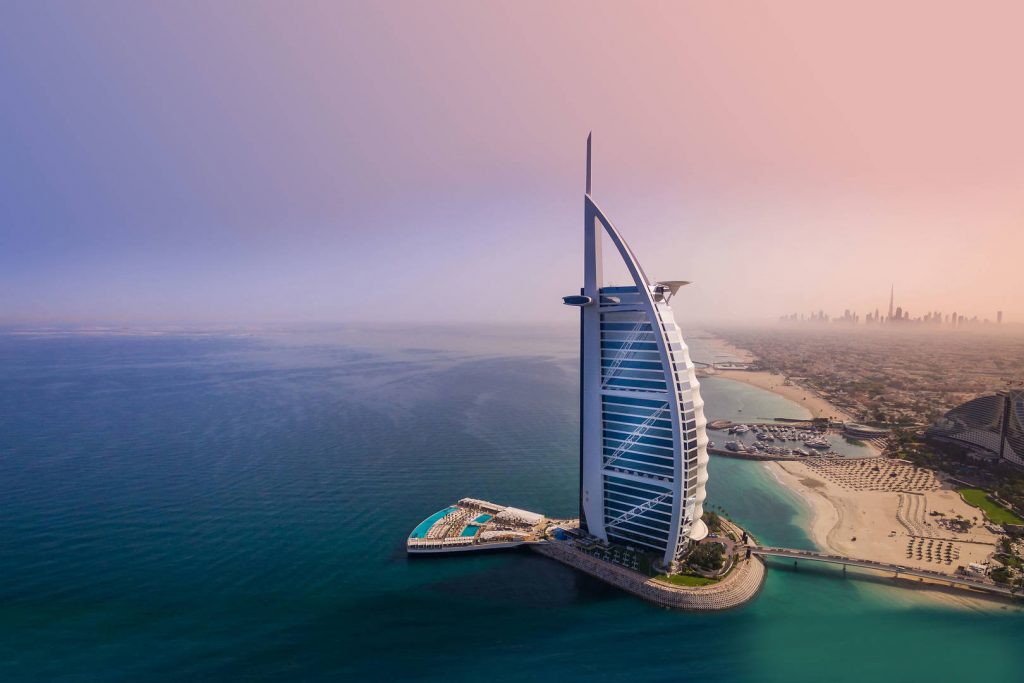 Jumeirah Beach Residence (JBR)
One of the most popular areas among both residents and tourists alike is JBR. This vibrant community is located right on Jumeirah Beach and is full of high-end shops, restaurants, cafes, and more. It's also within minutes' drive of some of Dubai's best hotels, including the Burj Al Arab and Atlantis The Palm. For those looking for a central location that has everything at their fingertips, JBR is the perfect place. 
Downtown Dubai
For those who want to be at the heart of the action, Downtown Dubai is the ideal neighborhood. This bustling area is home to some of the city's most iconic landmarks, including the world-famous Burj Khalifa skyscraper. It's also home to luxurious shopping malls, five-star hotels, and international cuisine. There are always events and activities taking place in Downtown Dubai, so residents of this stunning community will never find themselves bored or without something new to do. 
Emirates Hills
If you're looking for a more tranquil setting than what Downtown Dubai or JBR have to offer but don't want to sacrifice luxury or convenience, Emirates Hills may be the perfect place to live. This gated community features tree-lined streets and picturesque villas that will make you feel right at home. Despite its serene atmosphere, Emirates Hills is still close to major highways and attractions like the Mall of the Emirates. So, if you are looking for a place to raise a family or just want a little peace and quiet, Emirates Hills should definitely be high on your list.
Arabian Ranches
Arabian Ranches is one of the most popular family-friendly and luxurious communities in Dubai. Located just minutes away from Downtown, Arabian Ranches offers residents a secluded oasis with all the amenities and comforts of city living. One of the great things about Arabian Ranches is, there is a world-class golf course where residents can enjoy playing golf. Those looking for a spacious villa or a cozy apartment, this community has it all in one place.
Al Barari
Al Barari is one of the most prestigious, greenest, and sought-after neighborhoods in Dubai, located close to Sheikh Mohammed Bin Zayed Road. Al Barari villas offer spacious living with complete privacy, which is best for family growth. These luxury Al Barari homes are situated in a friendly environment where nature and tranquility are the key ingredients for living. Interior features include high ceilings, marble flooring, and floor-to-ceiling windows with a spacious rooftop.
Jumeirah Golf Estate
Nestled within the bustling city of Dubai, Jumeirah Golf Estates is a world-class residential golf community that offers its residents a luxurious and active lifestyle. This gated community is home to two award-winning golf courses, the Fire (18-Hole Golf Club) and Earth courses, which were designed by world-renowned golf course architect Greg Norman. In addition to the beautiful golf courses, Jumeirah Golf Estates also offers its residents a variety of luxury amenities, including 24-hour security, concierge services, and access to five-star hotels.
Palm Jumeirah
Palm Jumeirah is a man-made archipelago and home to some of the most luxurious waterfront living in the world. This iconic destination is not only a popular tourist destination but also a highly sought-after place to live, work, and enjoy. The island was created using land reclamation and consists of a tree-shaped trunk with 16 fronds, all connected to a crescent-shaped 11-kilometer long breakwater. It is also home to luxury hotels, upscale residences, restaurants, cafes, retail outlets, and many other attractions. There are also several marinas where residents can dock their boats. One of the most popular attractions on the island is Atlantis, The Palm, a resort hotel with an aquarium, a water park, and marine habitats.
Business Bay
Business Bay is one of the most popular business and residential districts in this city. The community is well-known for its luxurious lifestyle and modern amenities. Towering skyscrapers, five-star hotels, and exclusive restaurants line the streets of Business Bay. For those looking for a place to live or work that is full of luxury and style, then Business Bay is the place to live in Dubai.
Conclusion
Choosing where to live in Dubai can be tough because there are so many great options available. But for those looking for a central location full of activities or a more peaceful setting away from all the hustle and bustle, there's definitely a neighborhood that's perfect for living in.