As soon as people face an economic crisis, they wonder: is it better to buy used furniture and pay less than buying expensive pieces in stores? The purchase of used or repurposed furniture is beneficial both for sellers and buyers since the former get the opportunity to profit from unnecessary stuff, and the latter – the chance to cut down expenses.
Business owners think the same way as furnishing the office with completely new cabinets, tables, and chairs requires a heap of money. But is it so profitable to furnish an office space with used furniture? Let's figure it out.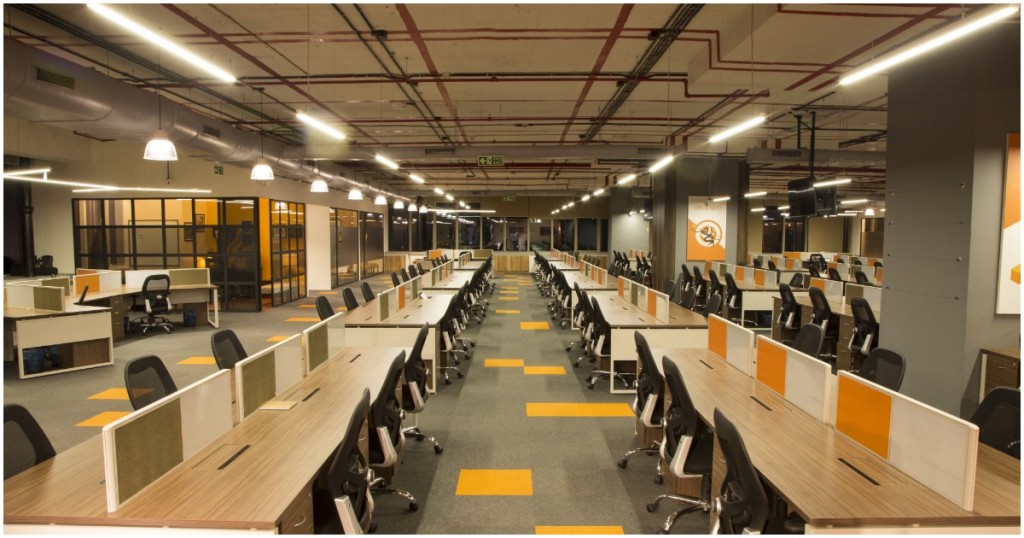 Pros and cons of pre-owned furniture
Buying used furniture is a great option for those who have a tight budget. Because it means:
Cost-cutting. By purchasing used furniture, the business owner saves money, which can be spent on extra stuff like computers, headphones, good lighting, or simply subscriptions to an important for employees programs. By the way, used office furniture can look even better than the new one, as it has been used for a few years and has minimal wear and tear. Often startups that couldn't withstand the competition sell a lot of furniture in the perfect state.
Saving time. Anyone who has ever ordered large furniture lots knows that furniture stores deliver them within two days. Used pieces of furniture can be picked up almost as soon as you find them.
Environmental friendliness. Unwanted wooden tables, shelves, and cabinets take years to rot in a landfill. At the same time, used furniture helps to leave a greener footprint.
Preserving money when reselling. Everyone knows that as soon as you buy an item, its value automatically loses 25%. And when you want to resell it, you just waste a lot of money down the drain. This won't happen with used furniture, because its price includes 75% of the original cost.
What are the cons? First of all, if you want to buy office furniture in large quantities, it will be difficult for you to find the same items so that they look harmonious. For some businessmen, it's not a problem, but if you are trying to create a brand or a favorable atmosphere for your customers, then it's worth adhering to one style.
Moreover, used office furniture is not covered by the warranty and cannot be returned. Remember that such stuff is often sold for a reason, so always check in advance what the problem is. If there are serious flaws, you can spend more money on its restoration or renovation.
Also, the location of the office might determine the quality of used furniture. For instance, for north Miami office locations, the furniture might have been exposed to high humidity and be worn out earlier than expected, while for a place like California, used furniture might be in better shape.
Pros and cons of new furniture
Even if you have a limited budget, it's better to purchase new furniture step by step, because its benefits overlap all of the above-mentioned points.
Free shipping. Since office furniture is quite large and bulky, online stores often offer free delivery and floor elevation. Yes, you may have to wait, but in this case, you will get rid of the headache and injured back.
Profitable offer. Furniture sellers often offer discounts on a set of furniture of a particular style. It's a perfect option for those who want to furnish an office following all the corporate canons.
Lack of pitfalls. Buying new furniture ensures that you get exactly what you want. And if the furniture arrives with a defect, it can always be exchanged under warranty.
Wide range of configurations. Buying new office furniture allows you to choose from a wide range of colors and styles that will create your dream office. Moreover, in modern stores, like Office furniture in South Florida for example, you can find furniture of any configuration: with built-in cables and chargers, workstations, workplace distancing desks, and so on.
The main disadvantage is that furnishing the entire office at once can be very, very expensive. But just believe that it's worth the cost.
Final words
Both new and used furniture has advantages and disadvantages. It all depends on your budget and long-term goals.
If you are a startup that is not yet confident in abilities, buy used furniture for a while until you get on your feet. If you are a confident business that wants to provide employees with awesome conditions, as well as build a brand, the choice should fall on new furniture.
Buying used furniture will save money, but it can break much sooner than expected. At the same time, new furniture is under warranty, it's less likely to break, looks better and more stable, and lasts much longer.