Being a hard and enthusiastic worker will get you noticed, whatever kind of office or business environment you work in, but to make the most of your potential you can often need something a little extra: advanced degree qualifications. Holding a master's level degree in a business related subject can help you gain the management positions that can lead to directorships, and the good news is that you can now study at the same time as holding down your job.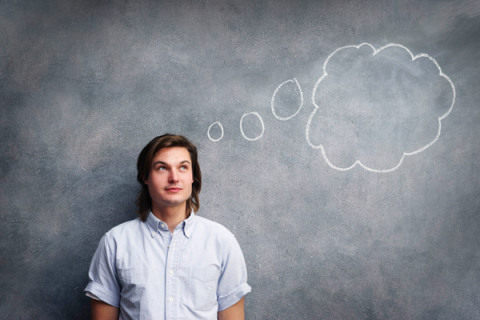 Online degrees at leading universities such as Suffolk University of Boston, Massachusetts are open to candidates from across the world, meaning that you can fit study around your work and business commitments. Here are just some of the vital business skills you can learn or improve thanks to online study, and they can really help you climb the office career ladder.
Core Business Skills
To rise to the top of the office or business world, you'll need to be competent in a range of core business skills. These include strategic thinking and planning, allowing you to see the full picture rather than just one aspect of the operation, business law, economics, statistical analysis and the use of information technology within a modern business environment. These skills are the key to business success, and they also form the foundations of the Master of Business Administration degree from Suffolk University Online. Having the letters MBA after your name, especially from such a well respected institution, shows your employers that you have the skills they need to help drive the business forward.
Communication Skills
Business managers and leaders come in many different forms, but one thing they all share is an ability to communicate effectively, whoever you talk to. That's why one of the key advantages of completing a Master of Business Administration degree is that you'll learn the theory behind better communication, and then be able to put it into practice. When you're an excellent communicator, you'll be able to impress your workers, peers, and those in senior management positions, and that can be key to gaining the promotions you deserve.
Change Management
The world we live in is changing rapidly, and that includes the business world too, which is why our offices and working places are being transformed year upon year. It's also why change management skills are so important, as they mean that the manager can assess the need for change, and then make the changes as efficiently as possible that will allow them to keep ahead of the game, rather than chasing the pack. This brand of fast, forward thinking is one of the most essential skills that a business leader can possess in today's volatile corporate climate.
Business Analysis
All business generate a vast number of statistics, and follow a number of common patterns, so being able to recognize these patterns and correctly assess the statistics is a key business skill. This advanced level of statistical analysis, and the business awareness that is needed alongside it, doesn't come naturally to all managers, but it is a skill that can be learnt or improved upon as part of a course of online study for a Master of Business Administration degree. When you know what the data is really saying, then you'll have a significant advantage over other businesses who only have a superficial or momentary understanding of their data.
Accounting
An MBA isn't the only invaluable business degree that can be studied online with Suffolk University. Their Master of Science in Accounting course helps students gain advanced knowledge of forensic accounting and corporate accounting. This can prove invaluable not only when it comes to the time to file tax returns, but also for the creation of business plans, and the production of accurate forecasts which can help businesses gain additional funding and investment. This degree also provides a perfect springboard for people who wish to take professional accountancy qualifications such as the CPA and CMA exams.
Corporate Finance
Accounting is closely linked to business finance, but a Master of Science in Finance Online degree can help you gain a more complete understanding of the financial and economic factors that can help a business become more successful. Completing this higher degree means that you'll understand business finance on a global scale, and that you'll understand how investments work, including portfolio management, security valuations and the mechanisms of capital markets. People who have business finance degrees at a master's level are not only attractive to their employers and potential future employers, they can typically expect to attract a higher salary, and be offered roles with more responsibility and a greater prospect of promotions. A degree in finance can supplement professional qualifications such as the CFA accreditation. 
Business Analytics
A Master of Art in Business Analytics degree is also available online, making this vital subject accessible to more people than ever before. There are many tools available today for advanced business analysis, including SQL, SAS, and SAP, so having a good knowledge of all these systems and more is a skill which is in growing demand. As an expert in business analytics, you'll also have that all important business mindset, which means that you'll be able to quickly assess factors affecting the business you work in, and take decisive business decisions that make a positive outcome more likely. It's also possible to specialize in this area for people who work within, or who are looking to work within, healthcare management, marketing, finance and accounting.
Online business courses provide master's degree knowledge and qualifications to students from across the world, helping to forge some of the global business leaders of tomorrow. You'll learn from highly experienced business tutors, including leading entrepreneurs who've enjoyed great success in their field. This can be highly motivational to online students, and you'll also have the chance to engage with your fellow students, allowing you to fully enjoy the study experience, wherever you're based. Studying online also means that you can study where you want, whenever you want, so you can put these powerful business skills into practice at the same time as you're studying them.