Have you ever wondered why there are so many people that work in offices complaining of backaches and even gaining considerable weight after a few years? Blame it all on sitting. Studies reveal that an average office worker spends approximately six hours every day frozen in their seats, which has seen many of them face off with the negative impacts of this activity.
Because the majority of them are usually submerged in their busy daily tasks, they do not notice the hours piling up and will only realize the impacts this has had on them after it is too late. Although it might seem harmless at first, continuous sitting has created a bad name for itself.
Luckily, there is hope for the modern-day employees that do not have to undergo this stress. The introduction of the sit-stand desk, or simply put, a standing office desk has rapidly changed the office environment for the better, giving workers a positive environment to carry out their daily tasks in a healthy manner.
As people continue to grasp the many benefits of this ergonomic tool that goes far beyond a simple piece of equipment, you must also be wondering whether it is right for you. This piece will take you through some of the reasons why you need a standing desk.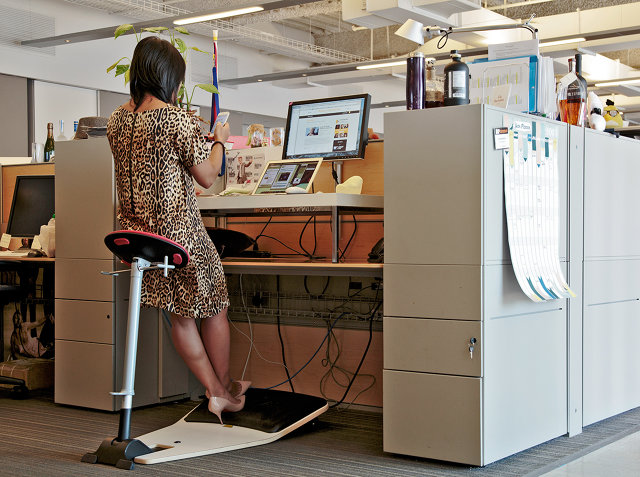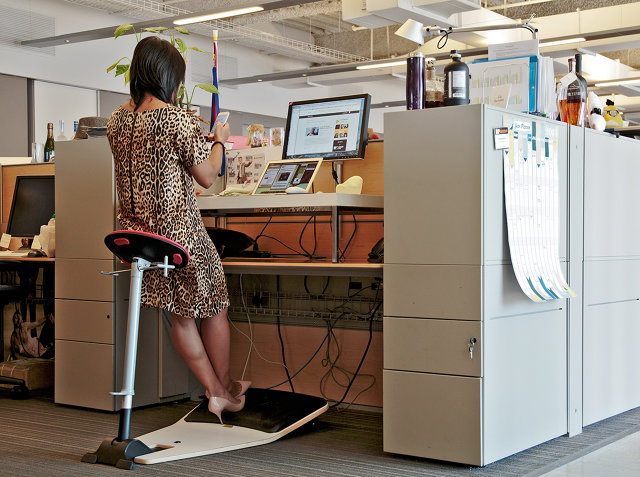 What is the standing office desk?
Also known as a stand-up desk, a standing office desk is an ergonomically designed table that allows its users to work on their computers, read, and write while standing or sitting using specially made stools. 
These products vary in style, and each is designed to fit a particular task. Some of them are made in a flexible manner allowing the users to adjust the heights and can sit wherever they please. Others are fixed in a way that if the user wishes to stand, they may have to place it on top of another desk and whenever they want to sit, all they do is to remove it. 
2 Key Reasons Why You Need a Standing Office Desk
There are many reasons why standing desk is more than just another trendy office furniture. To understand how you and your employees would benefit from such products, here are two simple reasons to consider:
A healthier workforce is more productive
According to a study by the Texas A&M University's Health Science Center School of Public Health in 2013-2014, using standing desks increases employees' productivity, compared to those that spent most of their time working while seated. 
Employees become more attentive while standing, hence the increase in productivity. Besides improving their posture, these desks carry a plethora of other health benefits. Research done by scientists has shown that regular standing helps to combat the adverse effects of the sedentary lifestyle, meaning it reduces the risks of getting back pains, diabetes, heart attacks, and many more.
Offering flexibility to employees
As they understand the effects of sitting down for long, employees will have the freedom to choose when to work standing or sitting. This is a benefit you won't get from traditional office desks. A standing desk also gives them the morale to perform even better in the company, as they become generally happier.