Gone are the days when offices meant dreary cubicles, depressing lighting, and drab walls. The best offices in the world these days are no less than advanced working stations, designed to help employees be their productive best. These offices not only allow for employees to focus on their work, but offer a multitude of ways to relax and rewind. The best offices in the world today have cafeterias, gaming zones, and the odd massage spa. And this is specially true for tech companies — for the best-paid employees in the world, nothing but the best perks will do.
Here are 10 of the best offices in the world in 2018.
1.Apple's Cupertino

office
Apple is the world's most valuable company, and has an office to match. Apple moved into its new campus, called Apple Park, in April 2017. The office is spread over 175 acres, and is designed to house more than 12,000 employees. The central building is four-storied and circular, and has been dubbed the Spaceship.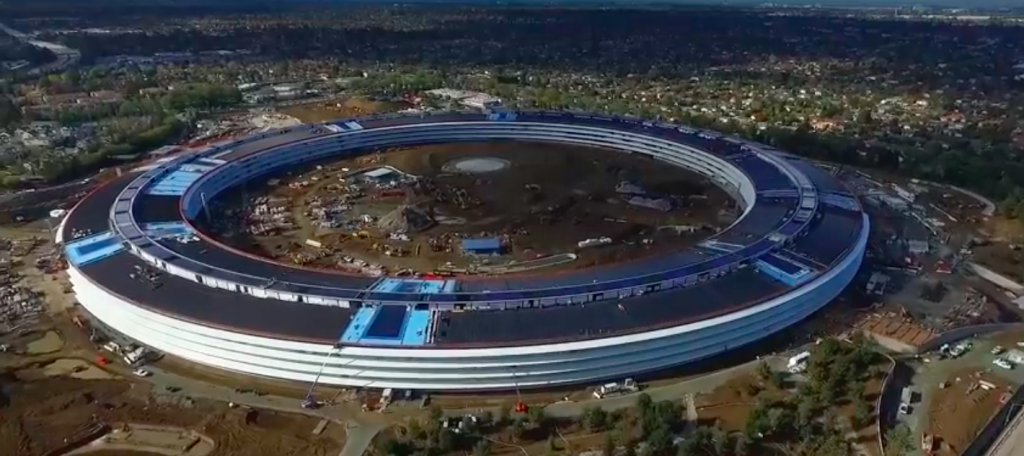 The office has plenty of perks to pamper its employees. It has seven cafes, with the largest having seating space for 3000 people. It also has a 100,000 square foot fitness center with gyms, changing rooms and showers. The campus also houses a large theatre dedicated to Apple founder Steve Jobs, from where Apple will now launch its new products.
2. Google's Mountain View campus
Called the Googleplex, Google's headquarters has 2,000,000 square feet of office space. Google originally created the bar when it comes to employee perks — the campus has over 10 restaurants, including an Indian restaurant called Badal, free laundry and concierge services, gyms, an infinity pool, arcade games, and even a bowling alley. The only thing it's missing is a couple of online slots.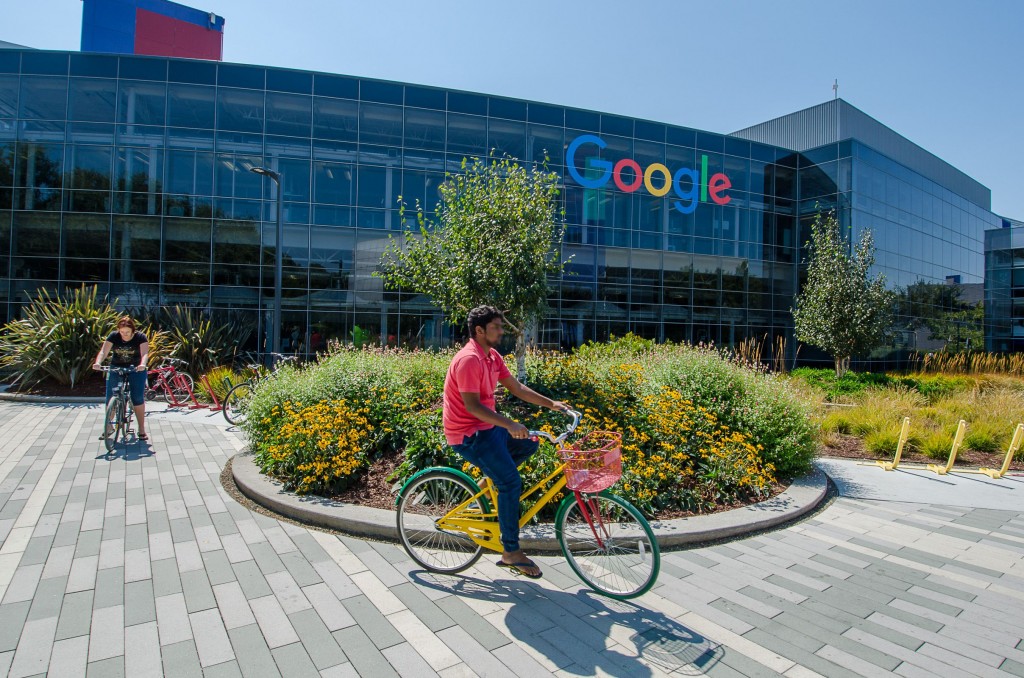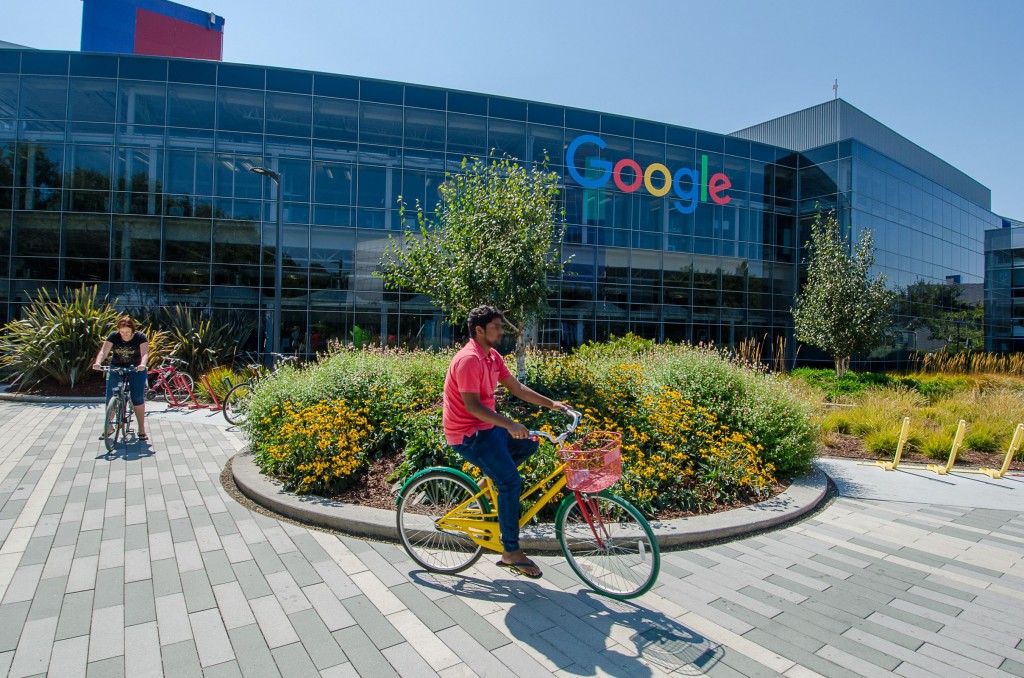 3. Facebook's California Avenue Office
Facebook's headquarters are located at 1601, California Avenue. The feel of the office is somewhat like a dormitory, much like the dorm where Mark Zuckerberg had first launched Facebook — the office has exposed, industrial-looking ceilings, and irregularly-placed desks. The office premises have a basketball court, cafeterias, a music room, and even a hairdresser.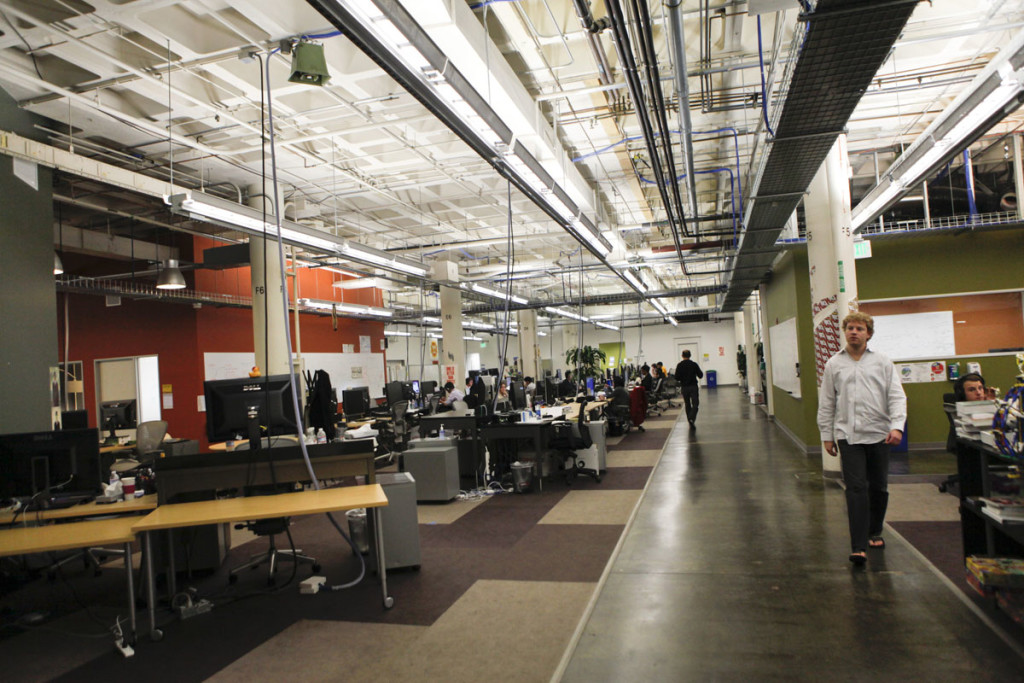 4. Google's London office
Google's London office isn't built yet, but its plans look amazing. Located at King's Cross, the main 11-storey building will provide some 80,00 square meters of space and stretch across 330 meters of ground. It will house more than 4,000 employees, and even have a rooftop garden with a running track. The office will reportedly cost more than 1 billion pounds to build. Once ready, it will find a place in the list of best offices in the world.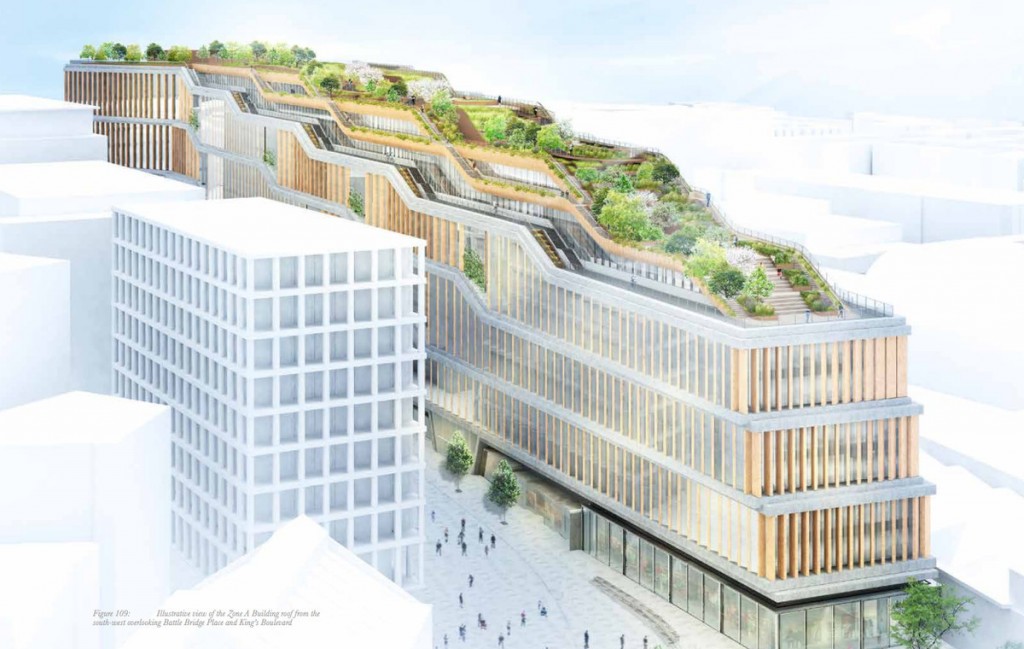 5. Amazon's Seattle office
Amazon is the largest private employer in Seattle with 40,000 employees in the city. Amazon says it's proud of having an office that's centrally located — about 15% of Amazon employees live in its zip code and about 20% walk to work. Amazon's office is built around productivity — there are open areas to encourage spontaneous meetings, and the elevators have whiteboards in case you need to think out an idea when you're traveling between floors. And Amazon's offices generate so much employment, cities across the US are vying to have it select them as its second headquarters.
6. Microsoft Redmond office
Microsoft's office has many of the usual perks, but there's one that not many companies have. It has meeting rooms within treehouses, which means employees can conduct meetings while perched in a tree while in the lap of nature. The treehouses are lit with screens and power points though — being in nature doesn't mean you leave your creature comforts.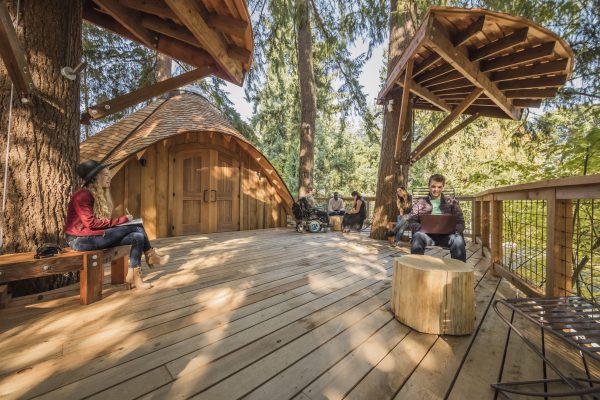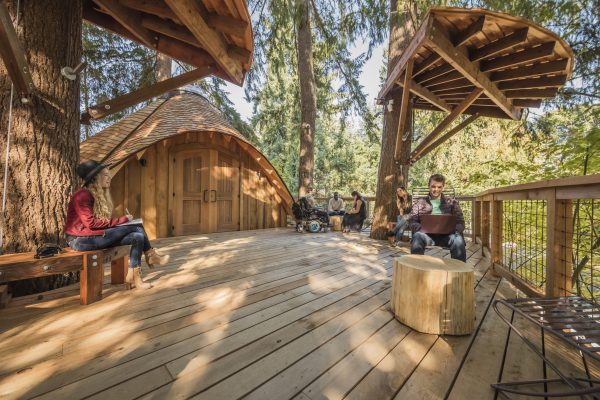 7. LinkedIn's Sunnyvale office
LinkedIn's Sunnyvale office is home to several business units including its Executive Staff, Engineering, Finance, Sales and Product teams. The offices are equipped with a variety of perks including game rooms, state-of-the-art gym facilities and full-staff dining facilities.
8. Twitter's San Francisco office
Twitter's office is located in the heart of San Fransicso. It boasts of cafeterias, a coffee bar, a juice bar, and snack bins. There are facilities to work out, and also a games room with neon lights that has a foosball table and an assortment of games.