Are you thinking about starting a pressure washing business? If so, then you might want to start right away. After all, the process is really simple. You don't need professional knowledge to start, and since the capital requirement is pretty low, you can easily start right away. 
But of course, you have to secure the right equipment, allocate a good amount of time, and get in touch with a network of clients. 
To start, here are the four essential tips you can follow to start a successful business in the pressure washing industry.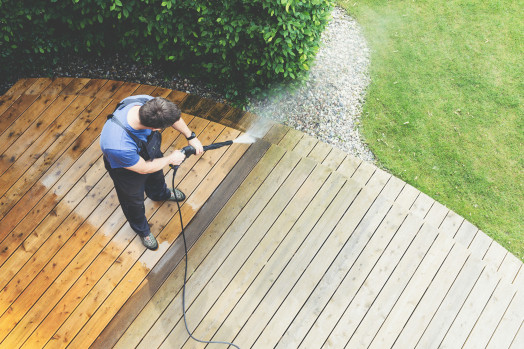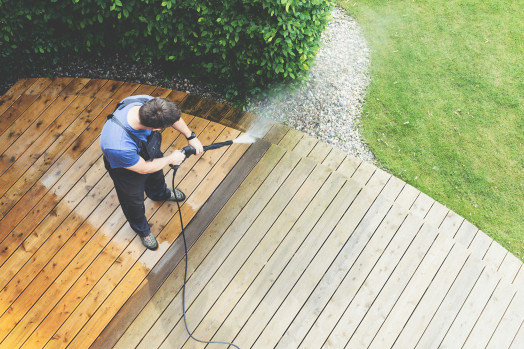 1. Learn the Right Skills
You might have been using a pressure washer for quite some time now. However, this doesn't mean you have learned all the skills you need to start a pressure washing business. You need to know how to use different pressure washing machines that are available out there. Also, you will be using a variety of cleaning solutions than you're used to.
Learning the right pressure washing skills is essential to get you started. Fortunately, they're not that hard to get used to.
The best way to learn the right pressure washing skills is to find an established business doing pressure washing and volunteer to work with them for a few weeks. Learn as much as you can about the use of pressure washing machines and try to do some research regarding the ins and outs of the business.
2. Buy the Necessary Equipment
The right pressure washing equipment will help you get the job done properly and effectively.
You will need the right tools, equipment, and workforce to get started. Depending on the size of the business you plan to start, buy as few materials as possible. It is important to get advice from an established business doing pressure washing regarding the best equipment brands on the market. 
When starting out, you don't want to buy a lot of equipment. Focus first on what you need then increase your assortment of pressure washing tools as your business expands.
Also, keep in mind that the nature of a pressure washing business is mobile. Therefore, you will need a suitable truck which will carry and transport all the necessary washing equipment and your staff as well. 
Some of the necessary equipment you should secure are the following:
Pressure washer, chemicals, and

surface cleaners

Truck for hauling your washing equipment

Work uniforms

Pressure washing software
3. Start Your Business
Once you have done and complied with the first two tips, you can then proceed to start your business.
Starting a pressure washing business is actually simple. First, you get the necessary paperwork. You can inquire about the requirements needed to start a business from your local government. Next is to get an office and hire a few employees to start working. 
You can first test your arsenals by pressure washing your compound. As always, make sure you secure your business license in order to operate legitimately. You also have to buy liability, equipment, and workers compensation insurance. This will serve as your protection in the event any unexpected accidents occur in your line of work.
4. Create an Online Presence
If you want to gain more clients and attract potential customers, you have to take your business online. Fortunately, there are a number of hosting services out there where you can set up your own website. Moreover, the presence of various website builders will help you create an online presence a lot easier.
Make sure you take your business online. You'll never know how many people might be looking for your services there!
Alternatively, you can create an online presence for your brand by leveraging the power of social media. Social media networks such as Facebook and Instagram are really powerful avenues where you can attract hundreds of potential customers, especially those who are in need of your services within your locality.
The Bottom Line
Nowadays, the entire process of starting a business is a lot easier – this is especially true for pressure washing businesses. Moreover, the demand for such a service has grown over the years. That said, if you're thinking about starting a pressure washing business, then you need to start doing so right now.
Simply follow the steps we've outlined above, and you can get to have your own business up and running.