If you are considering a career in healthcare, it can be tough to know exactly which career path is the right one for you.
As with all jobs, it is difficult to know what a job will be like before you actually get started, but you really want all the information you can get your hands on before committing to a course of study.
These five healthcare careers were voted as the best by US News. We will take a look at what your job prospects are, how you get started, and what is actually involved in each one.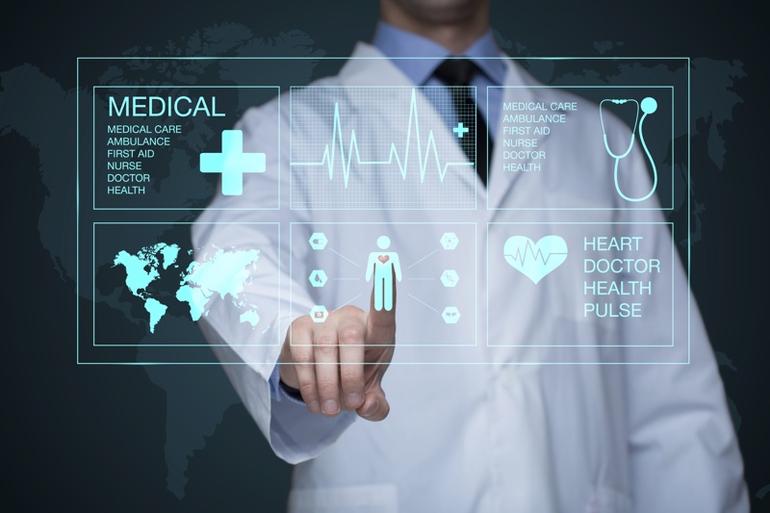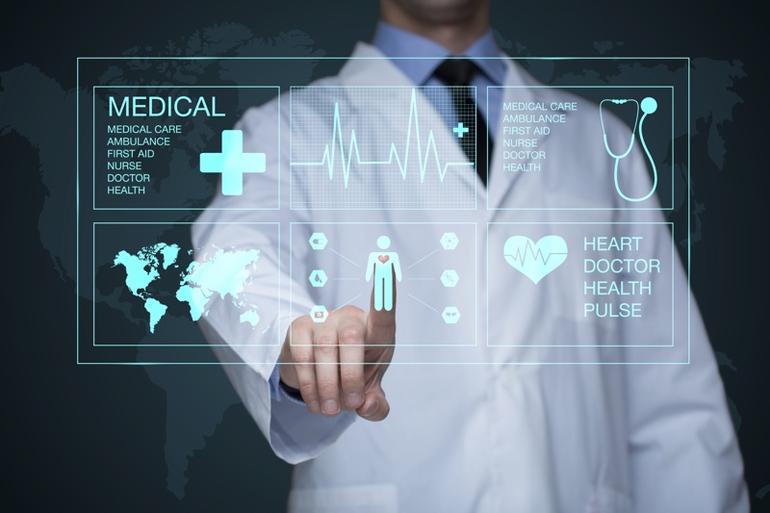 Physician assistant
Physician assistants, also commonly referred to as PAs, are primary care providers in their own right. Although they do work under the supervision of a physician, they are responsible for a number of medical duties that are pivotal to patient care.
Some of the duties that physician assistants carry out are:
Taking medical histories.
Carrying out medical examinations.
Ordering and interpreting tests.
Diagnosing illness and injuries.
Prescribing medications.
Referring patients for specialist treatment.
Keeping a detailed record of a patient's treatment plan.
Giving healthcare advice to patients.
Physician assistants work collaboratively with other healthcare team members to ensure that patients receive the best possible care.
The median salary for physician assistants in 2019 was $112,206.
To become a physician assistant, you will need to earn a master's level qualification in being a physician assistant that the ARC-PA has accredited. To gain entrance onto a PA course, you will generally need to demonstrate a knowledge of chemistry, biology, and anatomy and have a number of hours of experience working with patients, such as an EMT or a nurse.
Nurse practitioner
Nurse practitioners are registered nurses who have undertaken advanced training at the master's or doctorate level, allowing them to work with autonomy regarding their patients' care. In some states, nurse practitioners are not required to be supervised by a physician, but in others, they are.
Nurse practitioners generally choose a specialist area of medicine when they undertake their training; for example, they might specialize in cardiology or acute care. The majority of nurse practitioners specialize as family nurse practitioners, which qualifies them as primary care providers.
Nurse practitioners will undertake tasks such as taking medical histories, making a diagnosis, prescribing medication, ordering, and interpreting medical tests, and referring patients for specialist care. They also often qualify for providing emergency care by acquiring ACLS, PALS or BLS certifications. Unlike physicians and physician assistants, their approach tends to be more holistic, focusing on the education of the people in their community on how to promote and maintain good health and prevent disease.
In 2018, the average salary for a family nurse practitioner was $113,930.
To become a nurse practitioner, you must first be a registered nurse. You can then access a postgraduate nurse practitioner course at either master's or doctorate level. If you'd like to learn more about becoming a nurse practitioner, you can read more here.
Physician
Physicians are highly qualified medical professionals specializing in a particular field of medicine.
Primary care physicians undertake a lot of the same duties as physician assistants and nurse practitioners, taking medical histories, making a diagnosis, ordering tests, prescribing medication, and referring patients for specialist treatment.
Physicians are allowed to act with complete autonomy over the treatment plans for their patients, and they are the experts when it comes to medical decisions.
In 2019, the median salary for a physician was $206,500.
To become a physician, you must complete postgraduate training at a medical school and then a further training program as a hospital resident. It can take up to eleven years to become a qualified physician. Since medical school can be costly, you should learn more about the many different options for funding and loans available online.
Speech-Language Pathologist
Speech-language pathologists work with anyone of any age who is having difficulty speaking or swallowing.
They might work with people struggling with stuttering, for example, or work with people who have difficulty putting their thoughts into words – this is known as apraxia of speech.
Speech-language pathologists also work with people who are having difficulty with chewing and swallowing foods and liquids. Difficulties in this area can be due to a disorder such as dysphagia, or it can be due to things like a stroke, where rehabilitation is needed to regain abilities that have been lost.
The average salary for speech-language pathologists was $79,120 in 2019.
To work in this field, you will first need to gain an undergraduate-level qualification in communication sciences and disorders. You will then need to complete an accredited graduate-level qualification in speech-language pathology before completing a postgraduate fellowship. Once you have completed your fellowship, you can take an exam in speech-language pathology and apply for licensure by your state.
Speech-language pathologists can be employed in a number of different locations. Some work in hospitals, while others might work in schools, universities, or rehabilitation centers.
Dentist
Dentists can work in a number of different fields. They might choose to open up their own private dental practice, which can be a lucrative way to help your patients. Alternatively, they might choose to work in public health, providing dental care to anyone that needs it.
There is also the option to choose a more research-based career in academic dentistry or research, carrying out research on dental health and helping advances in the field, and training the next generation of dentists.
Hospital-based dentists work collaboratively with other healthcare professionals and are focused on treating patients with medical conditions or disabilities alongside their colleagues.
The average salary for a dentist in 2019 was $155,600. This sum varies depending on whether you opt to work in public or private dentistry. However, private dentistry is much more lucrative.
To qualify as a dentist, you must first have a college undergraduate degree, generally including biology, physics, English, and chemistry courses. Once you have completed your undergraduate degree, you can apply for dental school, which usually takes around four years to complete with additional years if you want to specialize in a certain area like Oral and Maxillofacial Surgery or Pediatric Dentistry.