The UK housing market has always been an attractive proposition for investors and entrepreneurial types. With properties in London and the south east offering healthy rental yields and almost guaranteed annual growth, investing in bricks and mortar is seen by many as a savvy business move. Indeed, according to London estate agents Hampton International, the number of foreign investors renting out property in the UK reached 11% in 2020.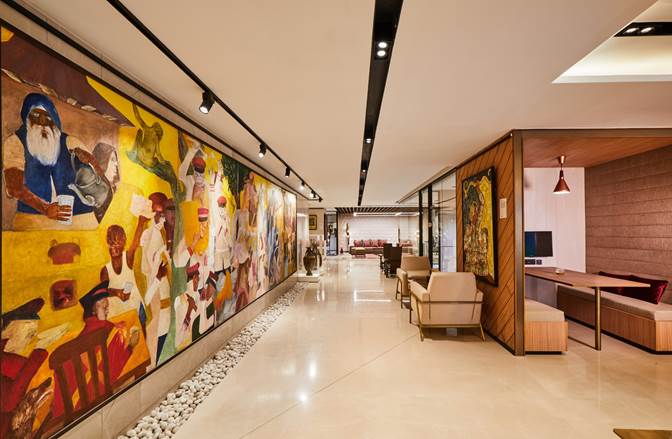 Looking at India specifically, the Knight Frank Wealth Report 2019 shows that 21% of ultra-high-net-worth individuals (UHNWIs) are investing in properties outside of India. Of that figure, 79% are focusing on London and its elite postcodes. From Mayfair and Belgravia to Hyde Park, the super-rich are making their money work harder by picking up properties abroad.
British Property Investments Are As Safe As Houses
What's interesting about the British property market is that it's been strong enough to survive the latest global pandemic. As economies and businesses have suffered, UK house prices have remained fairly consistent. That's thanks, in part, to local activity. Chancellor Rishi Sunak announced a series of stimulus measures in early 2020, one of which was a stamp duty holiday until March 2021. The tax on buying a house was removed for first-time buyers or reduced for existing homeowners.
The Trussle stamp duty calculator shows the level of savings local buyers can make. All the prospective homeowner needs to do is enter a few details such as the price of the property they intend to buy, its location and whether they're a first-time buyer. Based on government data, the average UK house price in 2020 was £256,000. Prior to the stamp duty holiday, the additional cost on a house of this value would have been £2,800. During the holiday period, first-time buyers wouldn't have to pay anything. For existing homeowners, the stamp duty before and after the holiday was £7,680 vs. £10,480. These savings stimulated a 38% surge in sales in latter part of 2020. 
Stable Returns with the Right Property
While no investment is ever guaranteed to yield a return, housing, at least in some areas, has remained a constant. For those looking to make their money work harder, that's something worth taking into consideration. Although the logistics of buying property aboard can be tricky, markets like the UK have systems in place. With so many foreign investors, mortgage companies and third-party agencies can provide market research data, source potential properties, and handle the necessary paperwork. In essence, there's an entire industry built around helping offshore investors buy property in the UK.
The old saying "safe as houses" might just be a saying but it certainly has some merit in the business world. The average rental return might not match the highs you can get from investing in an emerging company like Tesla, for example. However, housing also doesn't have the same potential downside. The right properties in the right location can provide stable returns for many years. What's more, thanks to the strength of the UK's housing market, properties are often an appreciating asset. Therefore, based on these qualities, it's easy to see why India's business and financial elite are putting their money into bricks and mortar.