The Indian economy is expected to grow by 6.5% during the 2022 financial year. Although this is a fall of 8.4% on the GDP estimate made in the previous financial year, the United Nations believes India is on a "solid path" to medium-term economic recovery. The nation is now better equipped to overcome the financial crisis sustained from 2020 than it was back in 2008 around the time of the global recession.
One of the key aspects behind India's economic rebound has been its continued private investment. Attracting more overseas investors will be key to solidifying this year's growth and there are three industries that could catch the eye. Below, we investigate those sectors with genuine high-growth potential this year.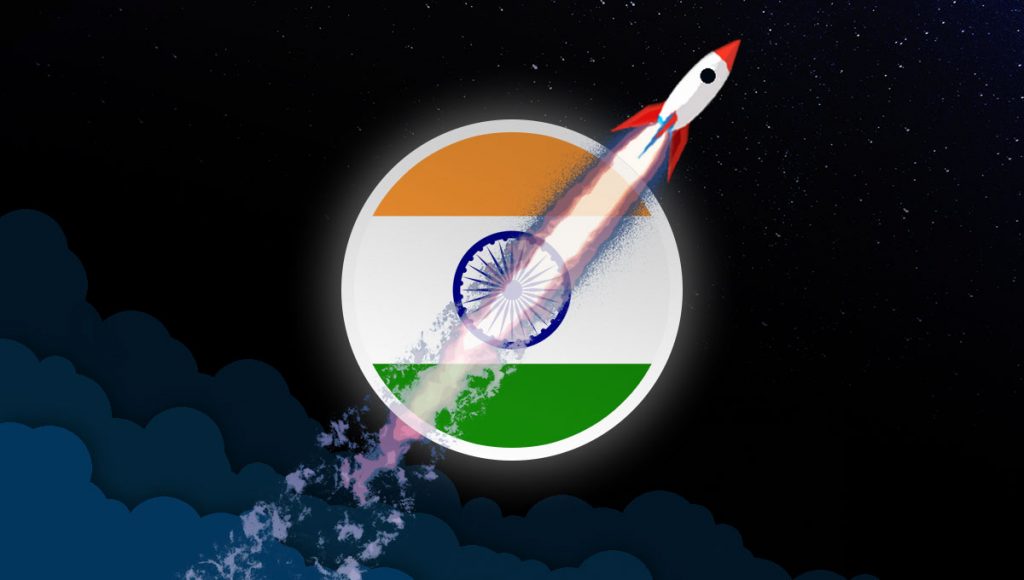 Fintech
According to a recent report in Techwire Asia, India is leading the way in terms of fintech investments throughout the Asia-Pacific region. Almost $6 billion has been funded on Indian fintech firms in the last 12 months alone across 236 projects. 2021 was a breakout year for fintech in India and this year looks set to be the year for many more fintech brands to graduate into fully-fledged unicorns.
There is a widespread belief that the subcontinent is the new frontier for fintech services. With such a large and diverse population, it's rapidly becoming one of the most beneficial testing grounds for any fintech provider. Consequently, it has the third-largest concentration of fintech unicorns behind the United States and China.
2022 is likely to be the year where many Indian fintechs grow their horns. Paytm is the one on the lips of many fintech experts right now. It's undergoing rapid expansion in terms of its marketing campaigns, which are helped by its financial backing from Alibaba. As of April 2021, PayPal removed its domestic payments business out of India, opening the door to the likes of Paytm to fill the void as the nation's leading payment app that even allows consumers to save and invest for the future.
iGaming
For several years now, stakeholders within the global iGaming industry have earmarked India as a sleeping giant for the sector. It's a nation with tremendous potential to embrace iGaming. In a country with over 1.5 billion citizens, it is jam-packed with people that culturally enjoy playing card games with friends and family. India is also experiencing the rise of a new middle class, featuring young professionals and families with the disposable income to spend on entertainment such as iGaming.
Gambling has long been at the heart of society in India. That's why the Indian government has never actively sought to prohibit gambling of any kind across all 29 of its states. As a result, the online gambling industry is beginning to ignite across the subcontinent.
There are many offshore iGaming brands that welcome Indian players to their sites. In terms of the best iGaming jurisdictions for online gambling in India, the UK Gambling Commission (UKGC) and Malta Gaming Authority (MGA) are two of the most trusted licensing organizations in the industry. Any site licensed by one or both of these bodies that accepts India-based users gets a green light. This brings the likes of Royal Panda Casino, Wildz Casino and Casino Lab firmly into the equation as market leaders in India this year and beyond.
Space
India's Economic Survey 2021-22 reveals a distinct rise in the number of start-ups specializing in space technologies. The report notes the growth from 11 space tech start-ups in 2019 to 47 in 2021. According to the survey, there are now 101 active Indian firms in the space sector.
Agnikul Cosmos is one of the most intriguing of all the latest Indian space tech innovators. Last year, the start-up developed a semi-cryogenic second-stage rocket engine created in an entire piece using only 3D printing. Its co-founder and chief operating officer, Moin SPM, said the start-up can already produce engines "within 72 hours" of an order being placed. In addition, Skyroot Aerospace also recently perfected India's inaugural fully cryogenic 3D-printed liquid propulsion engine, which goes by the name of "Dhawan".
Meanwhile, 2022 looks set to be a headline moment for Pixxel, which specializes in hyperspectral imaging satellites. A software glitch prevented them from launching the first of a 36-strong constellation of satellites last year, but two are now slated for launch in 2022 instead. If successful, Pixxel would become the first Indian space tech firm to supply companies worldwide with ultra-high-resolution satellite data. Dhruva Space is also moving in similar circles to Pixxel, with plans afoot to operate LEO satellites and data imagery to a global client base. It secured almost $3m in a funding round in October 2021.
There is so much creativity and ingenuity afoot within the Indian economy at present that it's easy to see why positivity reigns on the subcontinent. If these three sectors alone hit their straps, India will reaffirm its place on the world commerce stage.