"To win in the marketplace, you must first win in the workplace." This quote by Doug Conant is not new in the business world. Whether at home or work, our offices exhibit the broad areas of our active lives. A messy office with out-of-date electronics, scattered old papers and projects, and messy desks and chairs is unprofessional and may end up being confused for an oversized house closet.
However, if you may want your office to look classier and appealing, here are some tips to help you decorate your office.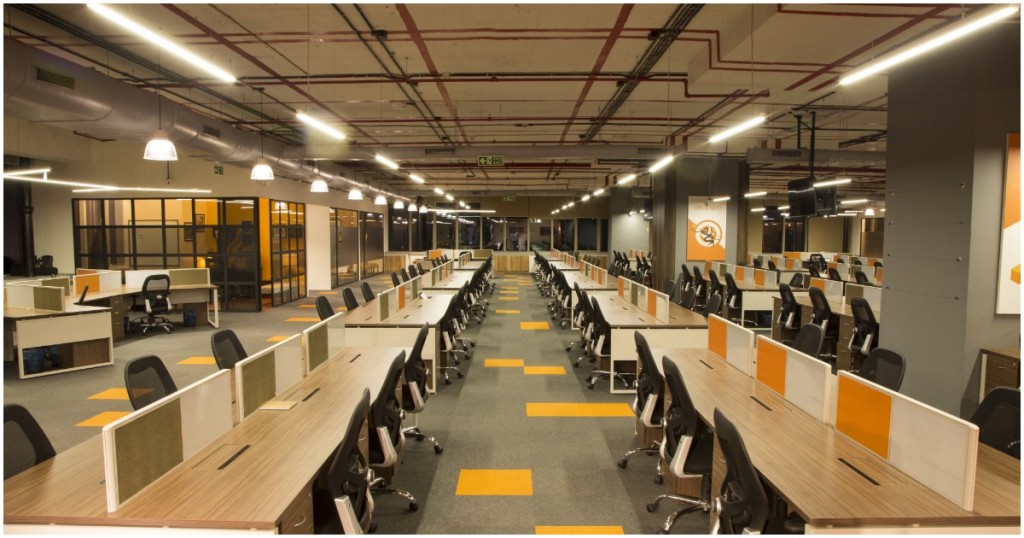 1. Acquire the right furniture
People will visit your office every day, and it's commonly their effort that plays a crucial role in determining what impression your office portrays to a client who just stormed in.
It's advisable to keep the preferences and well-being of those working for you in your mind to maintain a good workspace. Dull and gloomy employees give a wrong impression of your organization.
Set a lounge somewhere so your employees can relax during their leisure time. If your budget is top-notch, you can have a miniature golf course somewhere in the corner of your office where your employees can relax their minds for a while.
Adding a classy sliding barn door with mirror will create a great image of the company interior to the outside world. Before everything else, ergonomic furniture is highly recommendable to better your employees' health conditions. It's suggestible always to buy standing desks and ergonomically designed chairs from dealers who sell such. Reclaimed wood furniture can also be a nice touch.
2. Have a nice reception area
Even the best-decorated office is not professional if there is no receptionist at the desk welcoming clients with a smile, wishing them a happy day, and attending to them. As an employer, you might think getting a receptionist is a bit conventional and costly, but the benefits are invaluable. In this area you may choose to have clear signage or your company logo – either way, you can find polycarbonate sheets that will do the job.
A workplace may not be similar to your home, but your client needs to be welcomed the same way you receive a guest to your house. If a client walks into your office, they mean business. You have to provide them better services if you want your business to blossom.
3. Manage your space
You may require a lot of storage space. Even if you refer to yourself as a minimalist, the papers will certainly pile up. You will also have furniture, small appliances, and other computer parts to store in your office. In short, you need space to keep all these. It will depend on how neat you can arrange your space.
It's recommendable to get your employees' desks that have room to store their belongings. By this you will declutter your employees' tables, hence giving them a clearer thinking and a professional look for your office.
Also, try to acquire less furniture and not purchase unnecessary things that have no use in your workplace.
4. Check the floors
Always check what lies underneath the room you just rented for an office. The annoying thing is that it could be a concrete floor or a polished wood-planked floor in terrible condition. But any way you won't have lost much. As long as you are done with polishing and fixtures, you will be in a position to enjoy the best workplace environment ever.
If you happen to ask your renters, they will end up cleaning your carpet or get a new one before you finalize the renting deal; it's the typical deal in most areas. It's highly recommendable to choose floors instead of having carpet. Always choose the right expert when installing the flooring. These will reduce the burden of you calling again and again for repairs in case of damage.
5. Look for a natural habitat for your office setup
You can opt for a small garden outside your workplace where your employees can stroll during their leisure time. It will only apply if your office is located on the ground floor.
Plants also serve as fantastic partition dividers; again, you can have indoor plants to aerate and beautify your workplace. In case you run out of space to keep your plants, some mini cactuses can give your desk a professional look.
6. Lighting
On to the last point. Focus on the light pattern and fixture in the office. It would be best to have a little thoughtful planning to have an excellent lighting setup in your office. It would be highly recommendable to use a few floor lamps and table lamps alongside overhead lighting.