The Ecommerce industry has experienced a significant rise in the global markets. It is expected to grow to (US) $6.54 trillion by 2022.
But because an industry is growing does not mean it is not facing challenges on its journey.
Every business is trying to get a notch above the other, making challenges inevitable for everybody in the eCommerce industry.
The competition is at an all-time high after COVID-19 because studies have shown that 81% of users search the product online before buying it. It is all about grabbing the user's attention for businesses post-pandemic.
Just in case you are wondering about the different type ofissues to be considered in e-commerce are, lets us answer your question by discussing ten challenges and how to overcome them: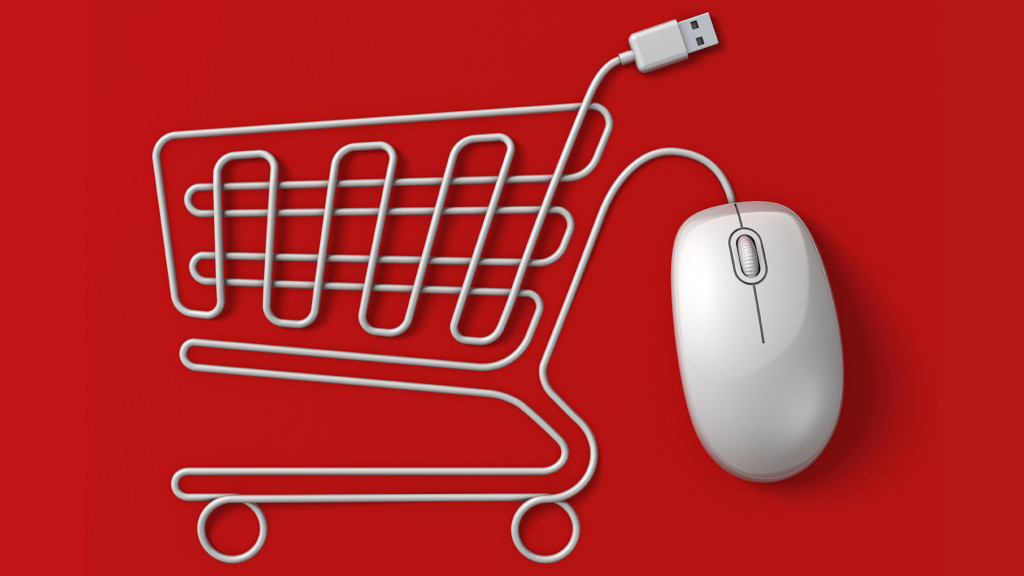 What are the Challenges and Opportunities of eCommerce? And What are their Solutions?
1. Cybersecurity challenge
With great success comes more significant cybersecurity threats.
Hackers can creep into the host servers and manipulate them to steal sensitive business information sold on the black market.
Businesses find it difficult to protect themselves against attacks like Ransomware, Spyware, and Malware.
Hackers, too, have tools that can easily breach the HTTP protocol that most unsecure businesses have.
The Solution
Every business needs the most reliable and cheapest SSL certificate to protect the data and information being transferred between two systems through encryption. 
SSL also replaces your HTTP unsecure URL with an HTTPS secure URL with a grey padlock depicting the security.
SSL keeps your data safe from the eyes of the hackers and proves your website's authenticity to search engines as well.
2. eCommerce is considered as a separate segment.
Even in a digital transformation age, many businesses do not consider eCommerce an integral part of the company.
They are least considered about budget allocation, planning, and building their store to the optimum.
Those businesses are having a hard time accepting eCommerce as a part of their business operations. As a result, they are unable to leverage the benefits of eCommerce.
The Solution
Instead of keeping eCommerce aside, businesses should embrace it and look at the benefits they can derive from it.
Ecommerce can help businesses in capturing market share, data visualization, and planning.
3. Competing for better customer experience with eCommerce giants
Customer experience is the key to success in today's world. Every brand is promising the best customer experience but, are they able to deliver it?
eCommerce giants like Amazon have already captured customers' hearts with their extensive shipping policies and customer reward systems.
Defeating them and defying the odds will not be easy at all.
Delivering on your promises requires a well-built infrastructure and appropriate budget allocation.
Even with that, you need to track the ever-evolving needs of the customers.
The Solution
While customer satisfaction is one of the biggest challenges facing e-commerce, the best way to deal with them is by analyzing the market trends and using them to create robust personalized plans for customers.
Notifications, product updates, and an extensive return and refund policy is always an excellent way to enhance customer satisfaction.
4. Getting overboard with personalization
Personalization is the critical factor in the customer experience journey, but many brands tend to go overboard.
They bombard the user interface with too many personalized ads and stuff that is irrelevant to the customer at that time.
Businesses face this challenge of knowing where to start but not knowing where to stop.
Customers see such brands in a bad light and avoid visiting their website or ecommerce store for purchase.
So, how should one personalize the customer experience?
The Solution
By using digital technology such as Google Analytics and data visualization tools, a business can determine the algorithms they need to comply with. It will help enterprises to establish one on one relationship with the customers.
5. The extensive omnichannel shopping experience
Since leveraging social media platforms has become such an essential aspect of a business, brands find it tough to figure out how to integrate all channels and make them work in tandem with each other.
Brands need to ensure that customers, upon clicking a link, should land on the appropriate landing page that the brand intends them to.
To make this happen, brands have to integrate all social platforms.
The Solution
Brands must ensure that their product quality, fulfilment, and distribution is precise and smooth.
They need to update all social channels with the same product information consistently to get the same experience from every platform.
6. Competition
If you want to grow your business, you cannot run away from the competition. The Internet provides an equal platform for all businesses to thrive.
Brands with a good reputation and infrastructure will be able to sustain better as compared to startups.
Hundreds of businesses compete to capture a target market where they will be looking to do something extra to grab customer attention.
This challenge gets even intense when businesses realize that the competition is ever-increasing.
The Solution
To get out of this mess, businesses need to analyze their competitors and their capability closely.
They need to see what market condition they will be operating in, the market's size, their competitor's strength, weakness, etc.
7. The versatility challenges
Business potential is weighed in terms of its versatility. If a business cannot adapt, it cannot sustain itself in 2021.
With digital transformation happening worldwide, every business has to find its ways to stand out.
Customers have many options available, so attracting them with laidback and outdated products/services is not an option.
However, the versatility challenge is not that easy to overcome, as well. Brands like Nokia have taken significant hits due to the boom in technology.
Once a leader, Nokia today is struggling to sustain itself.
The Solution
Digital marketing is the most effective way to upgrade your business altogether. Businesses need to be active on all social media platforms and put out content regularly.
Extensive market research and upgradation of products according to the customer needs is the way out.
8. Outsourcing and Partnerships
Companies rely on big companies to help them bring life to their idea when businesses cannot arrange the needed resources and infrastructure to carry out a plan.
Although there is no harm in choosing an outsourcing company that can help you enhance your business, the problem lies with the business's analysis criteria that want to outsource.
Most businesses choose outsourcing partners based on their wealth and not on personal grounds and camaraderie between the two firms.
The Solution
Businesses should categorize outsourcing giants based on how much experience they have in handling another business project.
They must look for the records, performance, employee strength, available funds, and market reputation instead of its size.
9. Failure in customer retention
Having a significant customer base is a positive sign for a business but, retaining the customer is one of the biggest challenges in 2021.
Customer retention rates have significantly gone down during the COVID-19 pandemic because of the lack of engagement that businesses have shown.
Due to the changes in the market in technological advancements, new players with fresh products, and awful customer experience, businesses have to dig deep to ensure that their customer base stays intact.
The Solution
Businesses should not think that customer retention ends with a successful transaction.
Customer feedback, gifts, vouchers, appropriate return, and replace policies should be emphasized to retain customers.
10. Getting relevant leads is a huge challenge
The number of leads that a business generates is not that important; the quality that those leads have is.
Since the eCommerce business is so huge, enterprises get a plethora of leads every day as visitors inquire about the product they are about to buy.
But, for a business, the inquiry doesn't matter; conversion does. Out of all the visitors that visit the eCommerce websites, only 2.57% get converted into regular customers.
The Solution
An appropriate Search Engine Optimization policy should be put in place by businesses to ensure that the right and relevant leads see your website or application.
Google and PPC ads will promote your brand across the Internet through customized ads to your target market.
To Conclude
The eCommerce industry will keep booming at a rapid pace in 2021. However, with a low conversion rate and massive competition, the roadmap to success will not be easy.
After the COVID-19 pandemic, businesses are desperately trying to get their lost customer base back.
With the solution-oriented approach, businesses can easily find out how to overcome e-commerce challenges.
Digital transformation has undoubtedly changed the way businesses operate. If a company does not emphasize its eCommerce business model, these ten challenges will prove a roadblock.
So, apply these solutions in your business to overcome these eCommerce challenges.