To thrive, a barbershop startup needs efficient staffing and reliable funding. Apart from these, it should have an effective business plan and appropriate location. It's also advisable for a barbershop startup manager to practice highly effective marketing strategies. Also, necessary tools and equipment are a must-have that'd make services saleable.
Furthermore, these tools may define the quality of the services given to customers along with the skills of the barbers. Suppose you're planning to start a barbershop, in that case, here's an article that could identify the top-tier tools and other essentials of every starting barbershop. Read on.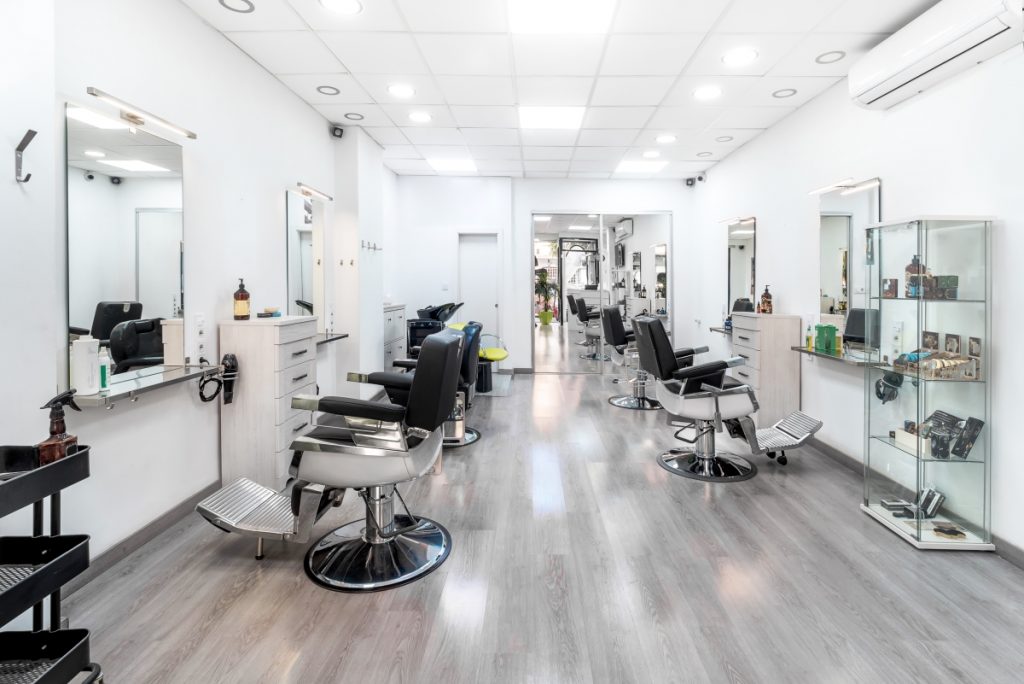 Barbershop Software
A top-quality barbershop software could set up haircutting appointments online. This way, scheduling becomes more accessible and more efficient. In addition, it could organize the schedule of barbers and any related events, maximizing the time of the employees and the shop administrator. Working barbers could have a well-matched plan with their customers as their slots are well-adjusted.
Hair Clippers
Besides a pair of reliable scissors, hair clippers are said to be one of the most essential barber tools today. Typically, barbers use clippers to cut and style various hair lengths and volumes. For these purposes, they have different makes and models. Each signifies the thickness of the hair. The smaller the number of the increment is, the shorter the hair will be. Generally, these clippers also come with other attachments such as hair guards and combs used in styling.
Trimmers
Trimmers are basically clippers that could cut finer details of the hair. Apart from this, barbers generally trim beard and body hair. If you're looking for excellent trimmers, choose the types that have low maintenance and long-lasting motor. Look for suitable blade sizes too.
Edgers
Barbers use edgers to shape up one's hair. These are special types of clippers that could provide razor-cut lines. These edgers need accuracy. For that purpose, you may select edgers that don't vibrate a lot as it affects the hair-shaping process.
Barber Shears
There are numerous shears for various purposes. Some barber shears have large teeth on one blade, while others have fine blades. Typically, they're used in texturizing hair, and taper hair ends. When choosing barber shears, you could consider their material. In most cases, stainless steel is said to be the best option. In addition, you may also choose the tools with comfortable handles for better grip.
Combs
Barber combs are normally used in untangling and keeping the hair in place for easy haircutting. Combs usually differ in types of teeth. Some are wide-toothed, while others have fine teeth. In choosing combs, you may select the kinds made of heat-resistant and sturdy materials.
Duster Brush
A duster brush is a brush type typically used in removing the stray hair strands in the customer's neck and clothes. An alternative to this tool is the towel. Yet, the former is more preferred because it could thoroughly and smoothly brush away the hair strands. This way, it could help in maintaining the cleanliness of new barbershops.
Straight Razor
This conventional barber tool is used in shaping up the edges of hair, beard, and eyebrows. Most razors come with a pack of blades. For best results, most barbers use aftershave cream to clean and disinfect. If you'd buy razors, you could choose the ones with a flexible and stainless edge. Moreover, you may consider the ergonomic handle, durable tang, and properly attached pivot pins.
Disinfectant Supplies
All barbers have disinfectant supplies that sanitize not just their customers but also the tools they use. Along these lines, barbers could keep the shop hygienic and well-maintained. Typically, barbers use blade cleaners, sanitizer or alcohol, and sterilizing containers for this disinfecting purposes. Having these supplies could reduce the risks of infections that could complicate business operations.
Hair Dryer
A high-quality dryer helps in providing top-tier hair cutting services. Generally, this tool speeds up the drying process of the client's hair. If you want first-rate dryers, consider the products that use ceramic technology. This way, the dryer could heat up quickly and evenly. In addition to the dryer's qualities, consider having user-friendly buttons and controls.
Finishing Pomade
Pomade is one of the many great grooming products barbers apply to their patrons' hair. With that, it may be used in styling any hairstyle. If you'd pick one, consider the type that's compatible with most hair types and volumes.
Wrap Up
Starting a barbershop business can be challenging. Yet, there are some means that can ease up these challenges. One of these is by securing the barber tools essential in delivering top-notch services. Starting barbershops should take time, money, and effort in choosing the haircutting and grooming tools they're going to need.
In this fashion, beginning barbershops would just need the right people who'd use the tools to their full potential. A barbershop could have an excellent jump in kick-starting its business and services with the right tools and people in place.