Critics of the online gambling world often put a lot of focus on players losing money when they gamble online. They will often cite huge losses suffered by players. They may even recite the often-heard phrase, "the casino always wins". What seldom gets a mention is the sheer cost of running an online casino. Many businesses run themselves into the ground, trying to provide a service that ultimately divides the public.
Running an online casino can be hugely expensive and dangerous business to get involved in. In this article, we'll look at a few of the expenditures a typical online casino has and look at how they mount up for such a business.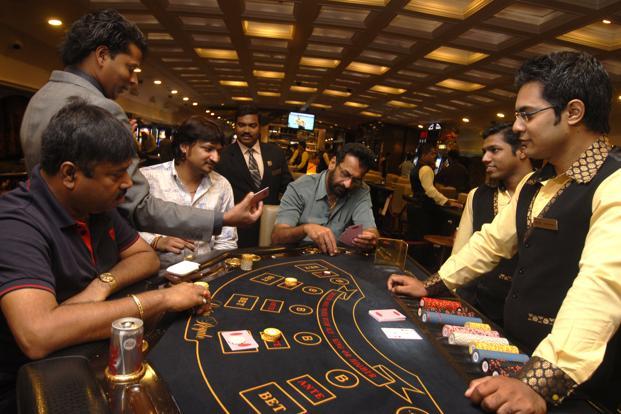 Pay-Outs
Of course, one of the primary expenditures of an online casino which you may be familiar with is player payouts. While casinos are often noted for taking a lot of money from players, they do tend to pay out a fair chunk, too. On top of player payouts, a typical casino will also have to pay its staff (those who run the casino, its website and behind the scenes team, as well as its customer support members).
You might not think it, but the money claimed from a casino's welcome bonuses, deposit deals and other promotions doesn't just appear out of thin air, either. These must be budgeted and accounted for, too. 
Licensing Fees
One of the costliest expenditures for any online casino is a gambling license. Cheaper licenses are available from jurisdictions out of Curacao, for instance. However, most major casinos know that they will need to have UKGC, Maltese or Gibraltar-issued licenses if they wish to be taken seriously. Having these types of gambling licenses is not cheap.
There are other drawbacks with licenses, too. Many European countries prohibit casinos who don't have a license from their own gambling commissions. In short, a casino may need a UK-issued license to offer services to UK players, a Swedish one to cater to players in Sweden, and a Belgian one for gameplay in Belgium. As you can imagine, each of these licenses is a costly expenditure, and those costs soon mount up. On top of that, gambling regulations in each jurisdiction change frequently, and casinos may need to alter their services (which again costs money) to keep those licenses.
Transaction Costs
Players love it when a casino doesn't charge a deposit or withdrawal fee. However, just because a casino isn't charging its players one, doesn't mean that the casino doesn't get billed itself. Having a broad array of payment methods available for their players usually means that a casino will likely have to pay transaction fees which are hidden from you and me. In a manner, they are taking the bullet for us here, and often receive no credit for it.
Taxes, Taxes and More Taxes
Unquestionably, the largest chunk of a casino's expenditure goes on taxes. Some countries have borderline ridiculous taxes, and others are more lenient. Some are based on the types of games offered. It is not uncommon for an online casino to have to pay taxes on revenues in several different counties, too. The more countries an online casino is legally operating in, the more different taxes it pays. As with any business, when an online casino has gone bust or refuses to pay out its players, you can almost always put it down to taxes.
Software and Developers
Online casinos must pay to host casino games. Those sites which feature in-house, proprietary software tend to offer very little in terms of quality games. Nowadays, casinos offer thousands of games, and that is costly. Each software developer wants to be paid for their games. Casinos with a limited array of games are often on a tight budget and thus cannot afford to carry the wide variety of titles you find at the more successful sites.
Miscellaneous Costs
There are plenty of other costs associated with running an online casino business, too. Advertising costs a lot of money, be it via magazine adverts television commercials or hosts. You didn't think that Jeetwin Casino got Sunny Leone to promote them for free, did you? On top of that, affiliates and writers want paying for promoting casinos, too. Then there are the costs for servers, domains, security software and much else.
Cheque Please…
Yes, online casinos make millions. But their expenses are considerable, too, often far more than we imagine. Of course, a casino is in business to make money, but like any business, there are considerable costs, and we shouldn't forget that.