The online gambling industry is worth billions of dollars since the time of writing this, and along with any large enterprise, multiple jobs are created. It isn't just limited to customer service, or dealers, though they are included. There are numerous jobs for coders, security guards, tax & licensing agents, and public relations. Let's look at the jobs expecting to have the most growth.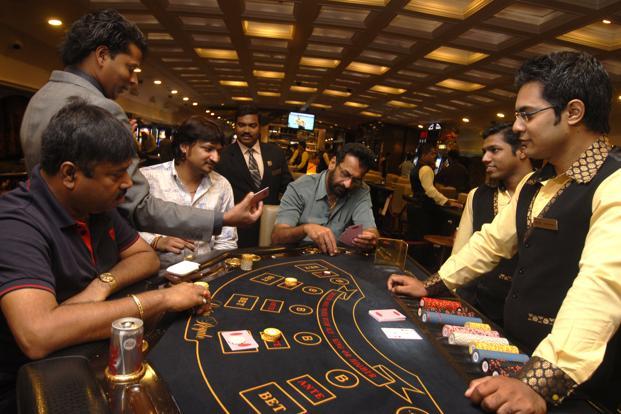 Coder
A coder will create, test, implement, and modify the code needed for an application to function. Coders will analyze and implement their ideas based on what their contractor asks. In regards to the gambling industry, coders will code app-based streaming devices, or encrypt the mobile equivalent of their website.  Android and IOS even separate most app coders because both operating systems use a different coding language. Freelance coders don't even need a bachelor's degree either, as long as you have the skills, you can be hired as a coder. 
Public Relations Specialist
Gambling law is covered in red tape and exceptions, and hiring someone who knows about gambling laws in your city is worth the headache of getting fines, or learning about them. A PR rep or specialist is a lawyer with experience with gambling law, taxation, public relations, accounting, and regulation. A public relations specialist is a terminal position with a minimum of a six-figure salary. If you have a law degree, and you aren't interested in practicing traditional law, this may be the job for you.
Content Creator: Writer
Many gambling websites will have a blog the speaks about statistics in the gambling industry, bonuses, and reviews on different gambling websites. Copywriting is a vast industry that doesn't just include the gambling niche, but for every new casino, there's going to be a new writer. The best thing about copywriting is you can make however much you want, as writers are the ones who set their own prices. You also don't need any specialized training, although the more experience you have, the more money you're likely to make.
Graphic Designer
A graphic designer is an artist that works specifically on the computer. Although you can be a freelance graphic artist, it's preferable to have a certificate or a degree at a reputable art collage. Besides that, have some samples to show your interviewer. 
In regards to the online gambling industry, a graphic artist will work hand-to-hand with the coders to create graphics for slot machines, poker games, as well as graphics for the website. If you continue to upgrade your artistic skills, as well as your knowledge of the programs you need to use like photoshop, you can make upwards to six figures, and never be out of a job.
Live Dealer
Many online casinos have live games with the most popular being poker. A live dealer acts similarly to a deal in a brick and mortar location, except the dealer is playing poker with use using a live feed from an undisclosed location. These dealers are hired by the gambling association the website is attached to. 
Although a live dealer tends to make minimum wage, the real pull to being a live dealer is the amount of money you'll get in tips. On average, a live dealer will make $20-$30 an hour, and you don't need anything more than a high school diploma to get started. Since a live dealer is an entry position, there are more opportunities for you once you get enough experience. 
Customer Service Representative
If you've ever been to an online gambling website, you've probably noticed a pop-up in the corner that asks you to speak to their customer service line. Most gambling websites have a 24/7 customer service line where you talk to a real person, and most of these people work from home, making a decent wage. Plenty of call centers will open up all over America, Europe, and Asia over the next few years, and they can be used as entry positions for the gambling industry. Take this opportunity to learn about the industry, so you can move to management, or potentially a live dealer.