Finding the right conference room can make a huge difference when it comes to making a good impression on clients and business associates.  Knowing how important the decision is can make it feel a little bit overwhelming, but it doesn't have to be. Just take a look at the following list of factors that should be considered prior to renting a conference room to make sure that it will fit the bill.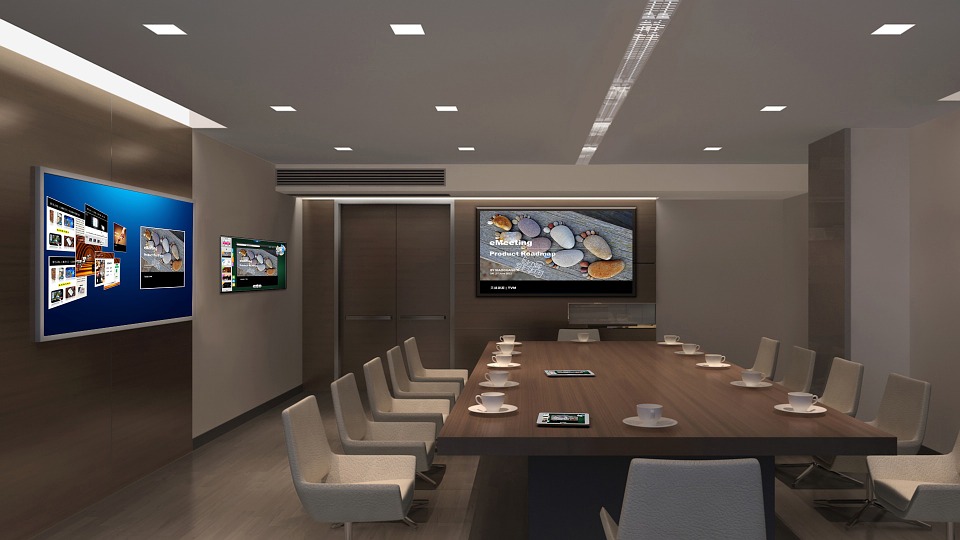 Location, Location, Location
There really are three different factors related to location that must be considered.  The first is whether the conference room is accessible to employees and clients, alike.  The second is whether it is accessible by public transit. The third is whether it is located in the right part of town to offer a good first impression to clients and business associates.
The Question of Cost
While it almost never makes sense to make important decisions based on cost alone, for most companies it has to be at least part of the equation.  Shop around on a site to find out what's available within the company's price range.  If nothing else, doing some proverbial window shopping will give business owners a better idea of what to expect.
Size Matters
When it comes to conference rooms, size matters.  It's important to account for future growth, so don't just choose one that can comfortably accommodate current employees and potential clients.  Instead, assume the best and make sure that the conference room will be large enough to comfortably fit a larger number of people in the months or years ahead.
Function Over Fashion
Don't go in for showy gimmicks.  Instead, try to make sure that any space being considered meets all of the company's functional needs, first.  After all, there are plenty of ways to improve the style and design of a room but a space that doesn't have enough room to accommodate all of the company's employees can't be altered to fit more people.
Style and Professionalism
While fashion shouldn't come before function when choosing a conference room, style shouldn't be completely neglected, either.  Make a point of finding a conference room that offers an air of professionalism and a modern aesthetic. Business owners who want to remain truly on the cusp of current trends should rent a space that is able to accommodate technological advancements such as interactive whiteboards or even video walls.
Lack of Restrictions
Make a point of inquiring about any restrictions as to access and availability and checking into any use provisions prior to signing on the dotted line.  This is especially true of conference rooms that look like they're really too good to be true for the price.  If the room can't be accessed whenever business owners need to use it, all of the comfort, style, and modern technology in the world won't make up for it.
Friendly Atmosphere
Conference rooms should make employees and guests alike feel welcome.  Discovering whether or not a particular space will meet this criterion typically requires an in-person visit to the location.
The Bottom Line
Choosing the right conference room is an important decision and it is one that should not be taken lightly.  Visit at least a few available spaces prior to signing a lease and make sure that the space that is ultimately chosen meets all of the company's unique needs.