Every single business on the planet has one common goal: to expand their business and earn more profit. This has become a reality in today's world. To do so, many employees and business professionals are required to travel to distant places, new places. To venture, to find new possibilities, to sign deals, to make tie-ups, the list is endless and can go on forever. 
The one thing that remains common is traveling. Traveling brings along with it some perks and some challenges. The most common of which is to find a decent place to stay at, or simply, booking a hotel. So if you are planning on a business trip, you should start to search for some nice hotels near me.
Running a hotel in this economy and times is getting harder day by day for many. While some are enjoying the benefits as they always have clients. So if you would like to grow your hotel and thereby, your business with it, you are at the right page. Mentioned below are some ways to attract business travelers to you hotel: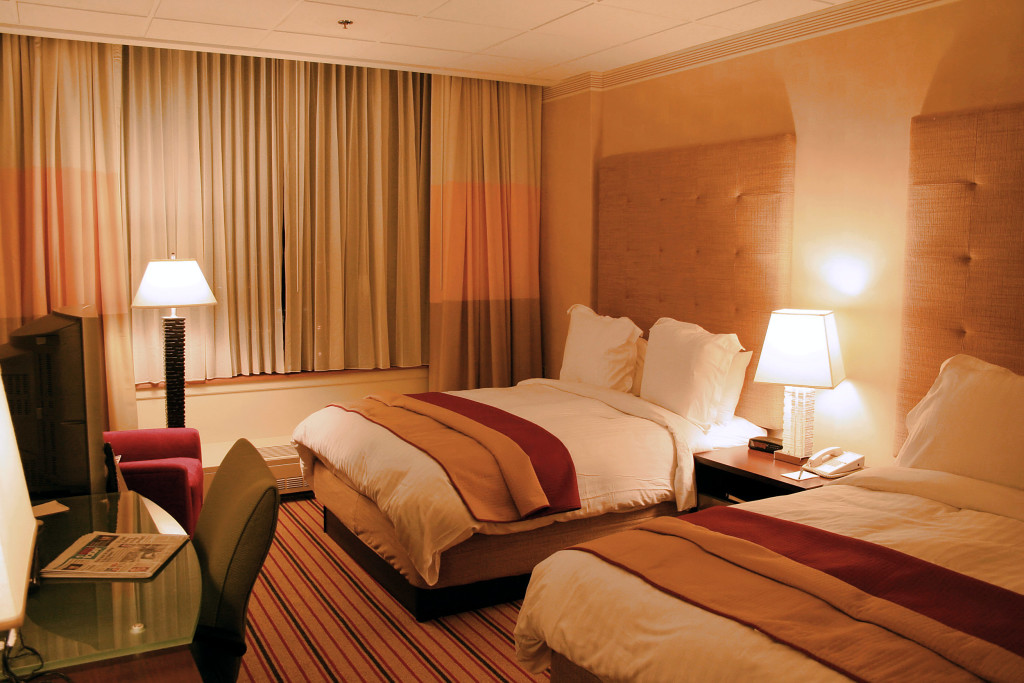 Find the right audience
Finding the best suited audience for your hotel should be the first step, as it would define the rest of the process. For instance, if you have a lavish hotel, with every facility and amenity available in a matter of seconds, then it is obvious that you would like to attract the high profile clientele. You would like to dedicate your services and time towards the CEO of a reputed company, rather than a regular employee of the same company. And this is fine, this is the way you run a business. So, finding the right type of clientele becomes absolutely necessary.
Your online presence matter
In this technologically advanced era, nearly everyone is now hooked to a device, which gives them all the required information regarding anything and everything. This means that you need to have a website and some social media presence to make sure that you are available and visible to the target audience. 
Moreover, since you want to attract the transient business professionals, it is also important that you keep your website clean and user friendly, along with an active email and phone, just to make sure that they could reach you out whenever required. This would give you an upper hand in the market full of competition.
Run loyalty bonus
You can run various loyalty schemes, as everyone loves a scheme and discount. This would ensure that your clients would come back to you, or spread the word around. This should have two benefits, first being the retention of customers. Retained customers are increased profits, as they would bring a member next time when they visit, either professionally, or for fun. 
Second benefit would be free marketing and advertising. You treat a customer nicely, give them all your detailed attention and never provide an opportunity to complain. This good impression would have an everlasting effect on them, and they would let their co-workers, friends and family know about you.
Create a silent workspace
Creating a silent workspace for traveling business professionals is one of the important aspects that would ensure that they had a comfortable stay. Giving them their space, free from any sort of disturbances could be difficult, if you have other guests around as well. For this, you can upgrade a few rooms and make them sound proof and keep them reserved for travelers like them.
Of course you can use the room for other guests if you want, that depends on the business availability and the requirements. Preparing your staff to be extra careful with travelers would also be a good idea. This would make sure that there is no chaos or hassle in the lobbies or around the rooms.
Respond first
If you do not have a well dedicated system and management that takes care of the website and email addresses associated with the hotel's profile, then it is time to do some upgradation. Responding first or as soon as possible to the companies who have sent out invites regarding the need for accommodation could help you gain a lot of new clientele. You can simply set a dedicated team to do the task, or ask your previous team to upgrade their software selections. This way, you would be cutting your competitors down and stealing the limelight. Moreover, there are many clients who might have just seen your profile online, but never actually proceeded with an actual reservation. To handle such people, you can send them a re-targeted email, stating that you saw them checking around. You might as well want to offer an additional marginal discount, just to make them believe that this is the right place to be.
Conclusion
Business traveling has become the need of the hour for almost every business employee. In a nutshell, it is done to increase revenue. Many times, companies struggle to find appropriate hotels for  their professionals to stay during their visit. This is where you would come into play and steal the game.