In today's digital landscape, online presence is more important than ever. Most customers are taking advantage of the internet to shop online. Hence, your business can take off the ground and thrive with a robust online presence.
Better tools make it less of a hassle to improve your online presence. Meanwhile, you can connect with many customers looking for products and services online by increasing visibility for your business. Here are a few reasons why online presence is essential: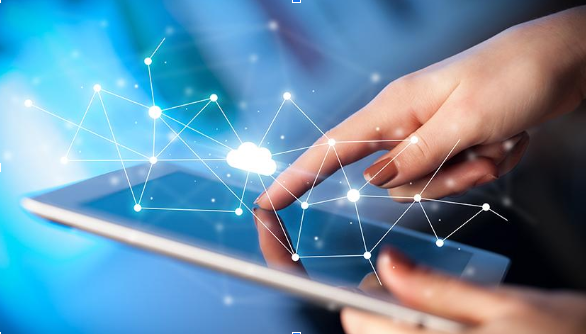 Enhances Brand Awareness
An online presence makes more people aware of your products or services. For instance, more potential prospects will discover your business when you create a website. Most customers today prefer shopping online to visiting bricks and mortar stores.
If your brand has an online presence, many customers will know about your business. Therefore, clients searching for products or services related to what you sell can find your brand.
Improves Customer Trust
It's no secret that customers shop from brands they trust. An online presence helps establish credibility, giving customers a sense of legitimacy of your business. As a result, more and more potential prospects will trust your brand.
One of the things that can affect your online presence is how your content ranks on search engine result pages. When your content obtains a high ranking, people will know you offer valuable content and trust you. Hence, they'll keep visiting your website for more information.
Connects With A Wider Audience
Your long-term growth and success will rely on the number of target prospects you reach. The more you reach a wider audience, the higher the chances of generating more quality leads. An online presence allows you to reach a broad audience beyond your region.
It also allows potential prospects to visit your online store outside business hours. This way, you can connect with an enormous audience. It can benefit those who can't come to your brick-and-mortar store for various reasons, including disability or the distance from your location.
Boosts Your Marketing Efforts
One of the effective ways to increase brand visibility is through marketing—a process of connecting with potential customers through promotional campaigns. Marketing can help you reach a large number of your target audience.
However, effective marketing is easier said than done. Almost every business in your industry is promoting its products or services. So, how can you ensure your brand stands out? The best solution could be to improve your online presence.
Online presence enables your brand to become more visible to your target customers. With an online presence, you don't have to be there for your promotional campaigns to run. Therefore, promoting your business online through social media or a website offers effortless marketing.
Generates More Revenue
Another primary reason for having an online presence is to generate more revenue. Maximizing revenue is one of the crucial goals of any business organization. Increasing revenue affects profits and enhances your business cash flow strategy. A solid online presence makes it easier for potential prospects to locate your business and purchase from it.
By creating an online store, clients can purchase from anywhere, anytime. Plus, it lets you engage with web visitors and guide them throughout their shopping journey. Consequently, it can help customers make informed decisions, increasing your chances of generating more revenue.
Improves Customers Service
Excellent customer service can be the difference between the success and failure of your business enterprise. Web visitors expect the best services from you. You'll likely turn away potential customers if you don't provide premium customer service.
An online presence provides a way for customers to engage with you 24/7. You can use online platforms to collect customer feedback and address their concerns. This way, it's easier for your business to offer premium customer service.
Determine What Works
An online presence can also help determine what works for your business. For instance, it lets you track your website's performance and social media channels. If you launch a content marketing campaign and see an increase in engagement, you'll know that the type of content you post is what customers want. Knowing what works allows you to change or improve your tactics.
Takeaway
Having an online presence is necessary for your business. It'll help customers learn more about your business. An online presence can enhance brand awareness, connect with a broader audience, increase customer trust, streamline marketing efforts, generate more revenue, and improve customer service. Hence, establishing a robust online presence for your brand is best.