Working from home has been one of the significant changes we've had to as an adaptation to the COVID-19 pandemic. The switch hasn't been easy for everyone, and many tools have been employed and designed to help people with complete work tasks from home.
Zoom is one of the platforms that quickly became a significant part of our lives. You probably had never heard of it only two years ago, but now it has become a go-to option for many businesses, schools, churches, and families.
However, Zoom's security measures and privacy practices leave some things to be desired. 'Zoom-bombing,' or the practice of entering strangers' Zoom calls has triggered a chain of lawsuits which could cost Zoom millions of dollars.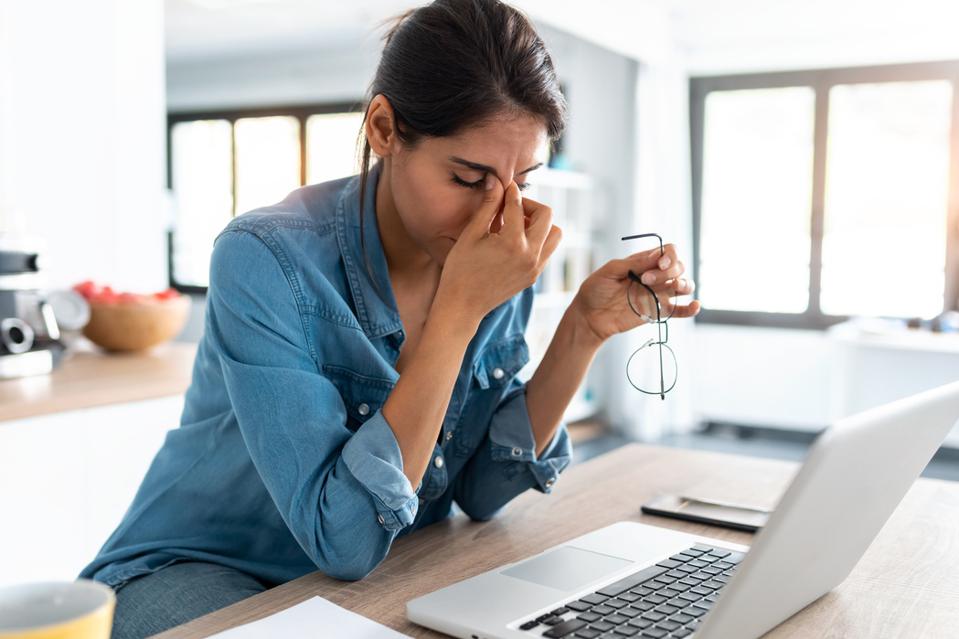 What Is Zoom?
Zoom is a video conferencing tool many businesses use to connect. It was created in 2011, and it has been predominantly used by business professionals. However, thanks to the COVID-19 pandemic, it has become a go-to tool for business calls, online conferences, and remote meetings around the world.
Zoom Controversies
Zoom had its share of controversies in the past year, mainly concerning privacy, sharing data, and security.
Zoom started receiving scrutiny for sharing personal data without informing customers. It appears that Zoom's software reported to Facebook whenever a user would log onto a call. It would send information such as a device type accessing Zoom, time zone, device's unique identifier, and other personal information. This data allows companies to target users with advertisements.
Another complaint has been made about Zoom's encryption system, as the company promised the highest security processes where only the sender and recipient could see the data. Some users claim that Zoom has servers in China where they may store confidential information and user data or that hackers were able to crack Zoom's encryption system, so they have started a lawsuit asking for financial compensation.
However, the biggest controversies (and lawsuits) started when the FBI warned about the new trend called "Zoom-bombing."
What Is Zoom-Bombing?
Zoom-bombing refers to an event when an unwanted guest enters a Zoom meeting, listens in, participates, or sends hateful and or pornographic content to the group. There have been instances of people crashing business meetings, school lessons, and other Zoom calls and yelling or sending different types of inappropriate content.
While some instances saw teenagers Zoom-bombing meetings to showcase their hacking skills and have fun, having a real hacker or cyber-criminal join and listen in can be a problem, especially when they can obtain your personal or business information.
Experts warn that individuals who work from home may be the best targets of hacker attacks, as these employees don't follow the same security protocols typically employed in offices.
Zoom Class Action Lawsuits
Several lawsuits have been filed against Zoom. They mainly refer to breaking California Consumer Privacy Act (CCPA), the sharing of information with third parties, and not having secure-enough protocols to prevent the occurrence of Zoom-bombing.
Some people also pointed out that Zoom purposely inflated the number of their customers at the beginning of the pandemic to increase the company's popularity and increase its stock price. That's why another class-action lawsuit was filed in the state of California.
Zoom addressed some of the problems in a blog post last April. They admit to falling short in the security and privacy department, and they presented current and future steps to improve both issues.
This March, we saw a twist in the Zoom case as US District Judge Lucy Koh dismissed large parts of the lawsuit. She stated that the plaintiffs failed to prove that Zoom sold or shared their data without permission to platforms like Facebook and LinkedIn.
She also agreed with Zoom's stance of not being responsible for what third parties share during the meetings. Under Section 230 of the Communications Decency Act, Zoom is immune to lawsuits seeking reparations for emotional damages that occurred due to Zoom-bombing.
The judge highlighted that most of these claims should be filed against individuals hijacking the meetings, not Zoom, as the platform is only a neutral tool and can't be responsible for how people use it.
So, does that mean that any future Zoom class-action lawsuit will be dismissed? Absolutely not!
The plaintiffs can try to replead all dismissed claims and seek justice. Some parts of the lawsuit are still on, such as claims for the inflated stock price and Zoom breaking its customer agreement, which means that you may still get compensation if you've been affected negatively by Zoom.
How to Make Your Zoom Meetings More Secure
Nobody wants unwanted guests in their Zoom meeting, especially if they share inappropriate content and harass other attendees. Following the lawsuits, many people have wondered whether they should continue using the platform. However, Zoom has become one of the essential business tools, and they seem to be doing more to improve the security and privacy of their users.
You can do several things if you are hosting a Zoom call to make sure it doesn't get zoom-bombed, such as:
Turn on the waiting room. This option allows the host to view all participants, approve their attendance, or remove unwanted guests. You can also add any important info or message the waiting room easily.
Don't use personal meeting ID for public calls.
Don't share your meeting on social networks.
Require a passcode to join.
Lock the meeting once all attendees have joined.
Control screen and file sharing.
These steps should help ensure you have a safe Zoom meeting without any unwanted guests.
What to Do if You Have Been Affected by Zoom
What you should do next is mainly determined by how you've been affected by Zoom. If you've been misled into buying Zoom stock, you can consult your financial adviser about your position and determine whether selling Zoom stock is the best long-term option. You can also consult with an attorney and find out whether you can take legal action.
If you've been Zoom-bombed, it may be more challenging to seek compensation, and you should focus on making your future Zoom calls more secure. You still maybe likely for future compensation.
If you believe your data was shared without consent or that Zoom has violated your privacy and security, you can find a lawyer and seek compensation for the damages you suffered.
Finally, finding an experienced lawyer is vital for any Zoom class-action lawsuit, so make sure you weigh your options before the start.