Medal winning Olympians aren't all that different from you and me. They might be the absolute bests in their sports, but when they are starting out, they can have some dreams that might appear cute in light of their newfound success.
India's first medal winner at the Rio Olympics, Sakshi Malik, really wanted to sit in an airplane as a kid. "I became a sportsperson to be able to fly," she'd told ESPN. It did make sense – Malik was born in the village of Mokhra in Haryana, and not many girls born in rural Haryana get to take plane rides. But Sakshi was different, and as a teenager she was already competing in wrestling tournaments. She eventually took her first plane ride at the age of 15, and commemorated the event on Facebook.


When she became a household name this Thursday after becoming the first Indian woman to win a medal in wrestling, journalists pored over all this information. Her desire to fly seemed the perfect conversational topic – a young Indian girl growing up in rural India, going on to fly across the world to win glory for the nation.
And that's when Air India stepped in. India's national career celebrated her win in the only way appropriate – by gifting her two business class tickets valid anywhere in the world. This is no small gift. Two business class return tickets could be worth upto Rs. 10-15 lacs depending on how Sakshi decides to use them.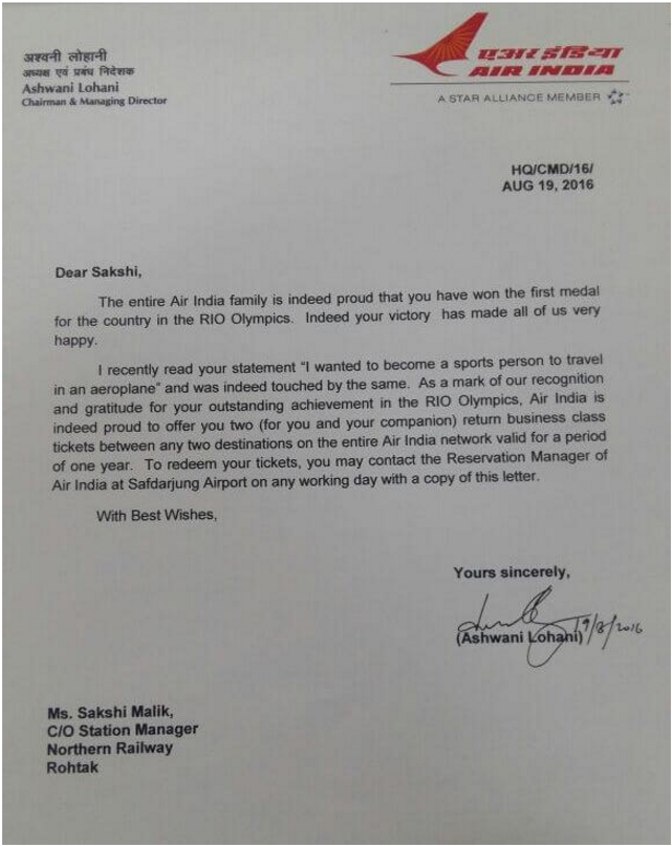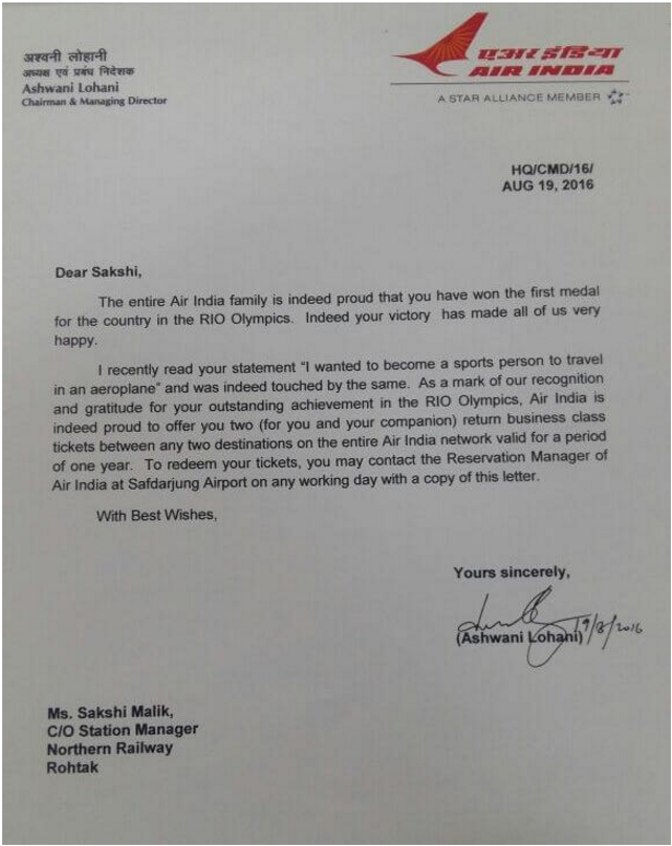 Of course, in pure money value, two free tickets pale in comparison to the riches she's been showered on – she's been gifted Rs. 3 crore at last count since the win. But it does make for a touching gesture. Air India, and government bodies in general, aren't exactly known for showing their human side. This shows why all of India was clamouring for an Olympic medal. Events like these just bring the best out in everyone.