Reliance Jio has been thought by many to be a game-changer in India's telecom space. At 11:30 am today morning, Reliance CEO Mukesh Ambani announced Jio's many glittering features to the world. With data priced at an astonishing Rs. 50/GB, and free voice calls, Jio will probably upturn the telecom industry. Which is clearly bad news for the existing players.
As Ambani started his speech at 11:30 am, stocks of rival telecom players – Airtel, Idea, and Reliance Communications – felt the pinch.
As Ambani was going through his speech, Airtel, India's biggest telecom provider, saw its stock tank 5% in a matter of minutes.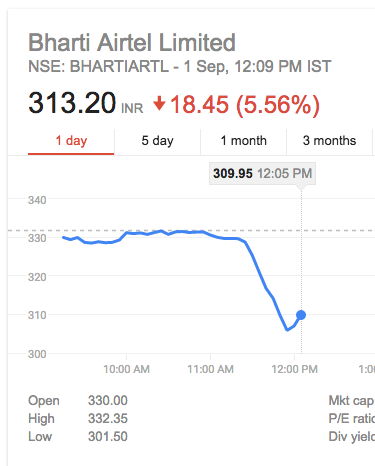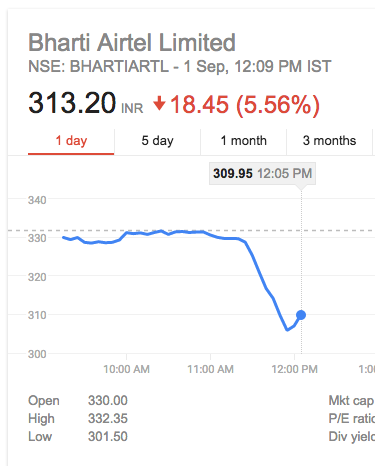 Reliance Communications felt it too, with its stock down 3% over the duration of the speech.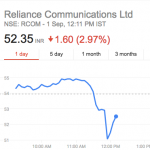 But the biggest loser was probably Idea, whose stock crashed 6.6% and reached a 4 year low.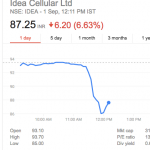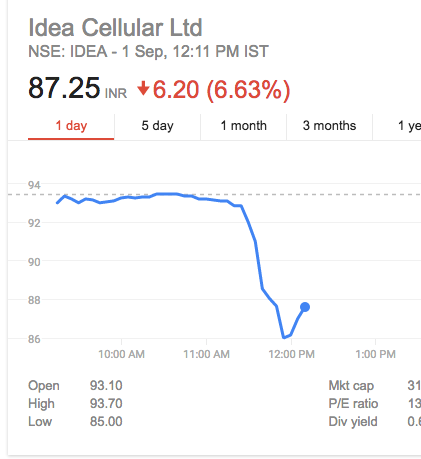 This, ladies and gentlemen, is what disruption looks like.