Necessity is the mother of invention. And Canara Bank, a name unlikely to be synonymous with innovation or high technology has pulled out a stunner.
After PM Modi announced the shock move to invalidate the existing Rs. 500 and Rs. 1000 notes in the country and announced a window to exchange the now-defunct currency with new, the existing 200,000 or so ATMs in the country have been feeling the pinch. Serpentine queues outside the ATMs and increasing dissatisfaction with the inconvenienced everyday people have led to some ad hoc moves to help. Pizza Hut has been offering pizzas to the waiting public, digital wallets lead by PayTM have doubled down on advertising their product and people on social media groups are offering help in personal capacities.
But one of the most curious moves to tackle the ATM situation has come from an unlikely Canara bank. The public sector bank has rolled out 'ATM buses' as a pilot in Bangalore.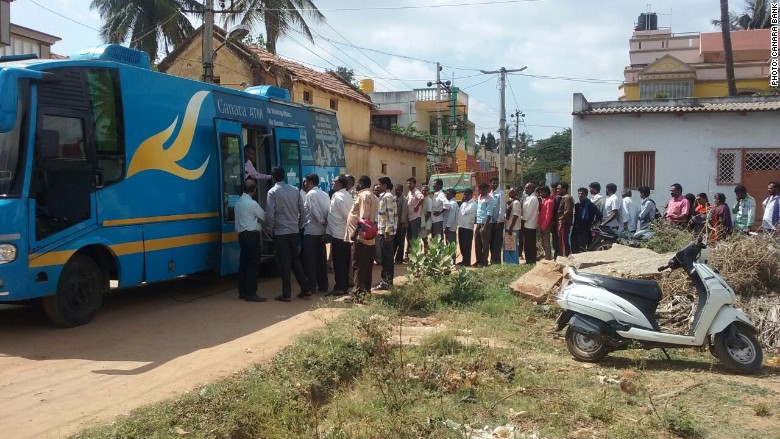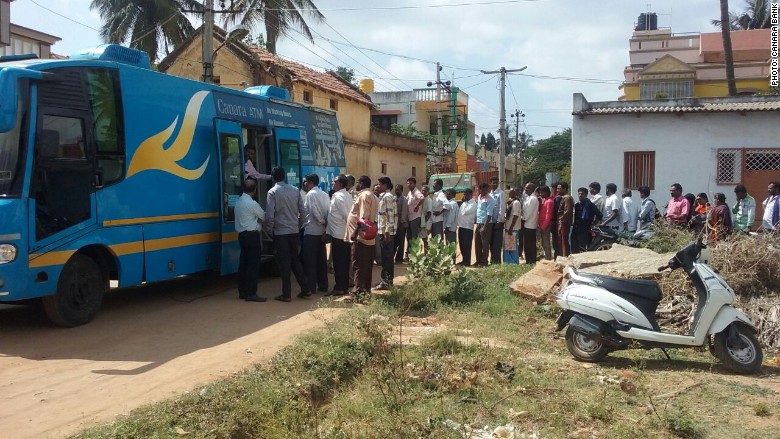 Over the last two days, the bus has processed over 1,600 transactions worth about 3.2 million rupees ($47,000). While a single bus in a city is unlikely to make a major dent, every bit counts. Plus, a few more innovative solutions like these, and the ATM situation can turn out to be the launchpad for some unheard of innovations.