Yesterday morning, the Indian government launched its DigiLocker app with much fanfare. "A new digital beginning, launching today," IT Minister Ravi Shankar Prasad had tweeted. And he was right to be optimistic – by allowing millions of motorists to store their licenses on their phones, the app saves them the trouble of carrying physical copies with them, and help with the government's digital push.
But even 24 hours after the launch of the app, barely anyone has been able to log in.

The DigiLocker app on the Play Store currently has 2,640 one star ratings, most complaining about users being unable to access the app.
People echoed similar sentiments on our DigiLocker article.


We tried out the app, and it indeed doesn't work. After the opening screen, it sends you an SMS with an OTP to verify your phone. Entering the OTP returns a message saying "OTP validation failed. Please enter correct OTP."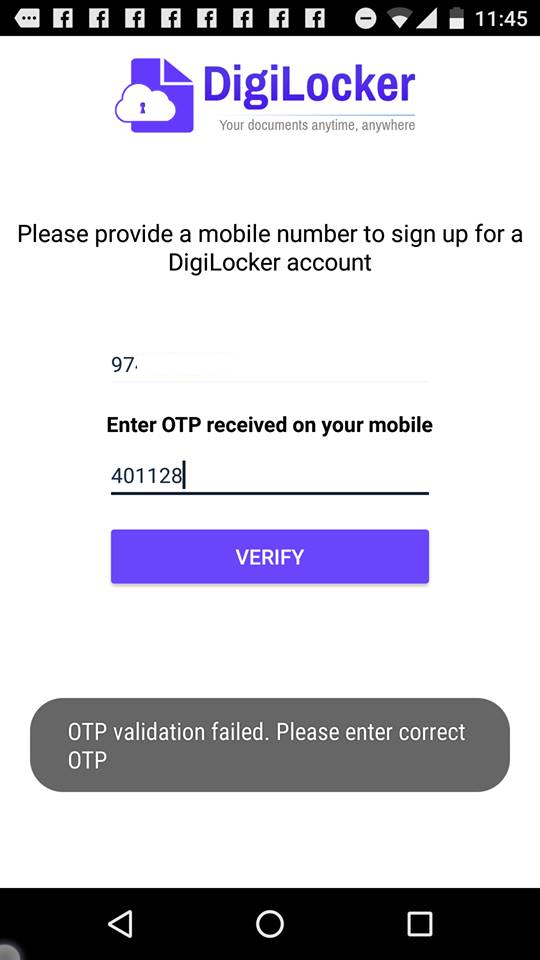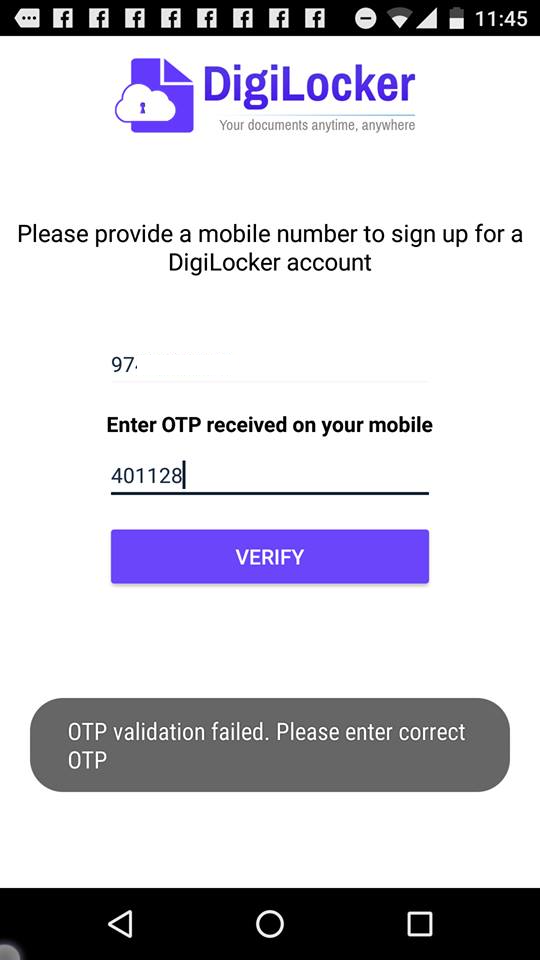 Even after 4 attempts, we were unable to gain access to the app.
While it's possible the glitches are caused by a surge in traffic, that seems unlikely. It's been over 30  hours since the app released, and the fact that users are unable to get past the the login phase can't be attributed to traffic alone. DigiLocker was such a creditable initiative by the government – now it needs to make sure it works on its execution.