The country has been buzzing since the Modi government announced doing away with the Rs. 500 and Rs. 1000 notes to fight black money and corruption. Digital wallets and other related companies had a field day after the announcement, and found a perfect chance to plug their product.
However, before the currency overhaul, another topic had caught the nation by a storm – New Delhi's alarming air quality. The smog was trending everywhere, and it had spawned a whole new line of products like gas masks and air purifiers that were selling like hot cakes.
In the middle of all the buzz interspersed between Delhi smog and the currency notes food delivery company Foodpanda found a perfect opportunity for this message.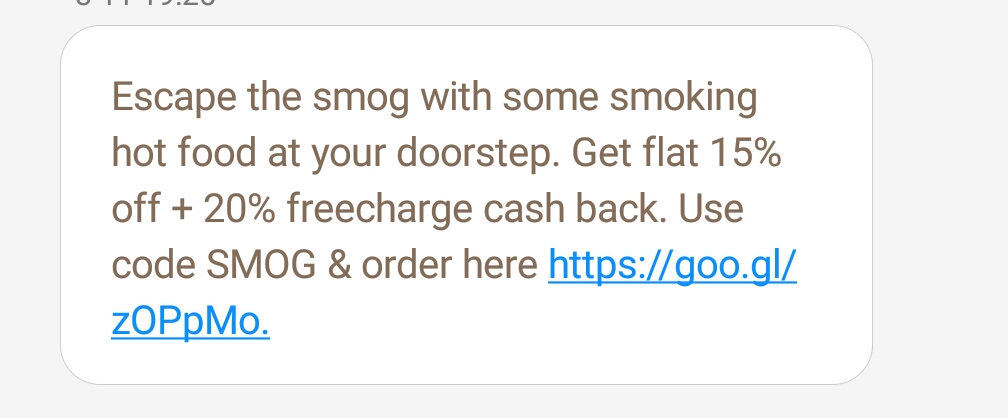 The message aims to cash in on two of the biggest talking points in India at the moment – the smog and the rise of digital wallets like Paytm and Freecharge.
The message is very reminiscent of when Lenskart tried to plug an "earth shattering" offer during the Nepal earthquake. Though Foodpanda, far from committing a social media blunder, appears to have successfully thrown in some humour into a marketing message.
These are interesting times for social media.