Ever since the launch of the government's UPI initiative earlier this year, as many as thirty companies have come out with apps that use the interface for transactions. Now NPCI, the body behind the UPI, has finally thrown its hat into the ring.
The BHIM app – short for Bharat Interface for Money, and named after BR Ambedkar – was launched yesterday, and expectations were high from the "official" UPI app. Prime Minister Narendra Modi went on to say that the "world would Google for it", and so far, the public seems impressed. Within a day of its launch, the app has become the highest rated UPI app on the Play Store.


The BHIM app is currently rated 4.4 on the app store after 38,000 reviews. In comparison, Flipkart's PhonePe has a rating of 4.2 after 60,000 reviews. SBI Pay, one of the most downloaded UPI apps, has a rating of 2.9. Other apps, too trail by some distance.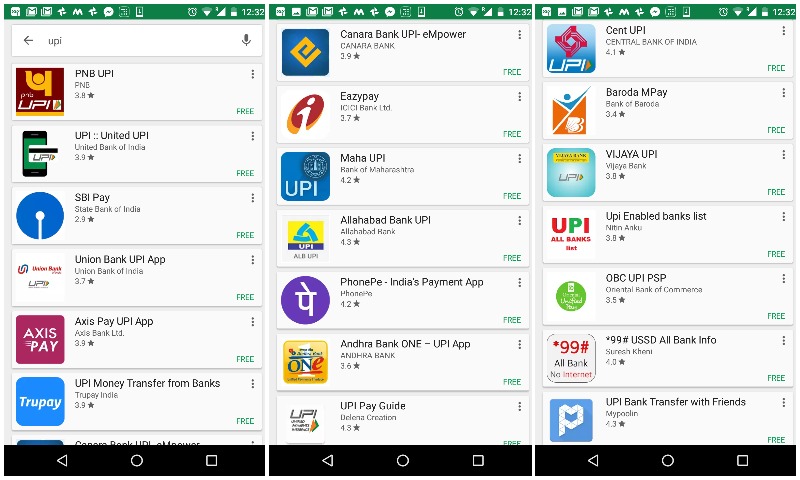 The BHIM app keeps things simple. There isn't a plethora of options, like with some other UPI apps, but the basics are covered – it's fairly easy to send and receive money, and the app is available in both English and Hindi. At 1.92 MB, it's quick to download, and supports 30 banks, so that means most banked citizens will find it useful. 
And it's unusual, and heartening, to see an official government app taking on private players, and getting solid Play Store ratings. There's a clear demarcation on the Play Store – private apps like PhonePe and HDFC Bank are rated above 4, while most government bank apps are rated around the 3 mark. SBI Pay, the app from the biggest public sector bank in the country, lags at 2.9. And while it's early days for BHIM, it's still an impressive start for the NPCI app.