Tech parks can often be a maze of glass and concrete, but the Manyata Business Park in Bangalore is now turning a healthy shade of green.
And it's not just green that's a result of some landscaping – it's thanks to the efforts of the employees themselves. Office-goers at the tech park, which houses 90,000 workers across companies such as NVIDIA, Nokia, Cognizant and IBM, have been allotted patches of land on which they can grow their own crops.  Manyata tech park occupies a sprawling 110 acres of land in north Bangalore, and of these, 15 have been converted into gardens that are tended to by employees.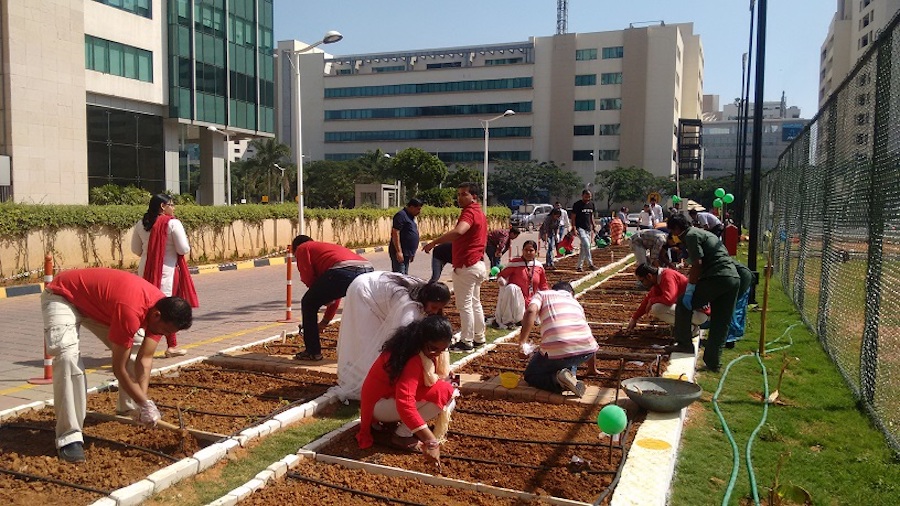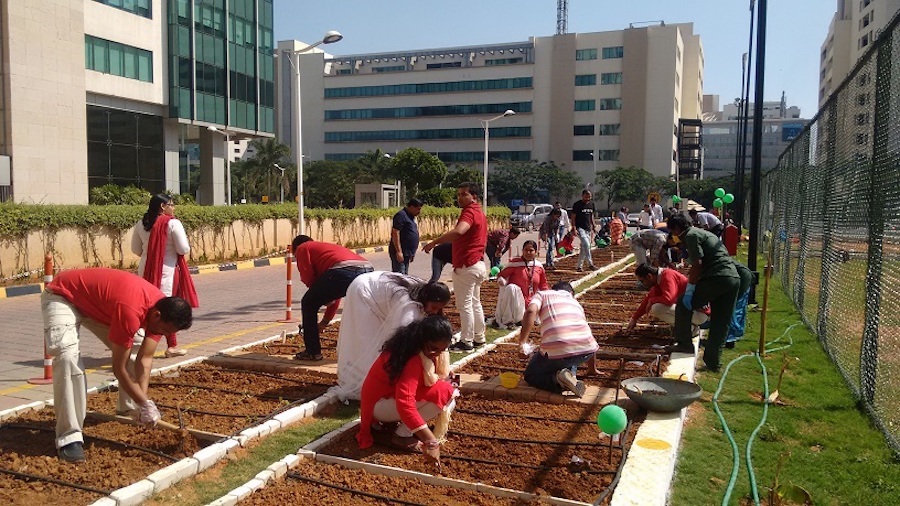 Employees at the tech park can apply for one of the 170-odd plots that are available to be given out as mini gardens. These are provided free of cost, and seeds are also distributed on a first-come-first-served basis. Employees use the land to grow baby corn, tomatoes, chillies, spinach, and coriander, in addition to leafy and non leafy vegetables. At the end of the harvest, they get to take their produce home for their families.
"The idea was born because we have the space and wanted to let people use it as a stress-busting activity," says Raj Gaurav Bhandari, Senior Manager (Corporate Initiatives) at Embassy Services. Employees now mill between work at their vegetable patches, swapping tips for their crops. It acts as a bonding experience, with employees from different companies and different job levels coming together to share a common interest. And the vegetables they grow are organic, free of pesticides, and if the farmers are to be believed, tastier than the ones they get in the market.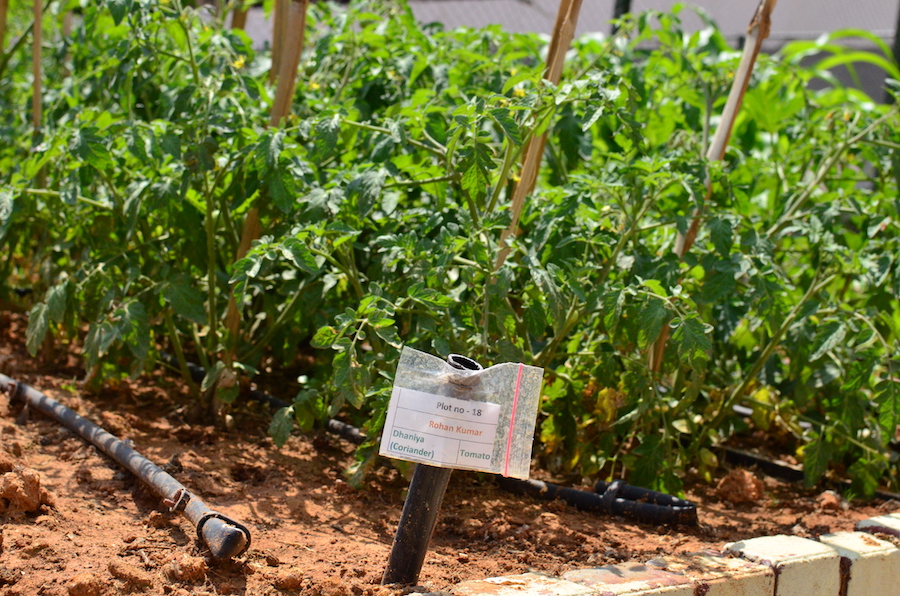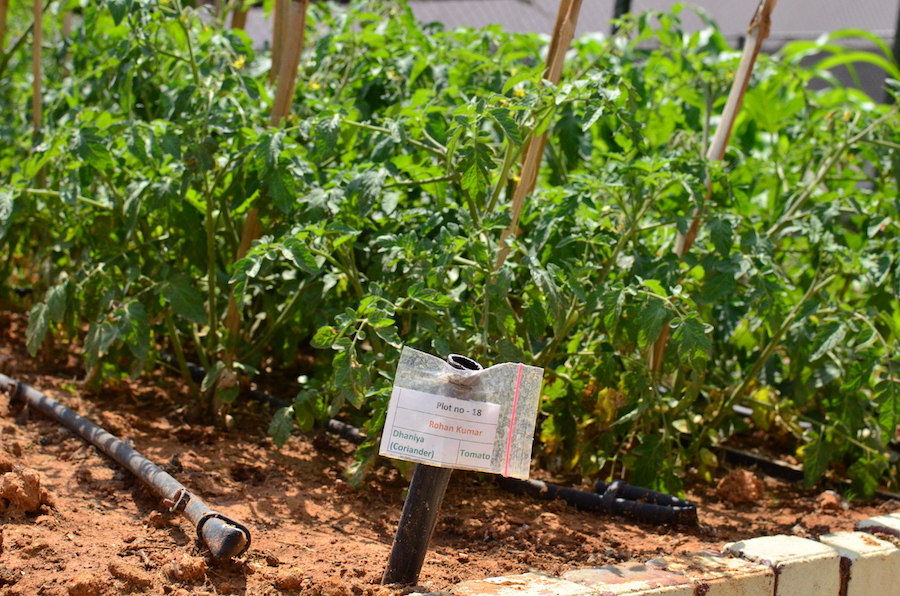 Employees take immense pride in their little patches of green. The management had installed drip irrigation systems for the gardens, but employees said that it didn't give them the same connect as manually watering their own plants. The gardens are also self sustaining, and waste such as grass trimmings and dry leaves are composted on site and used back in turn as fertilizer.
The concept of turning office-spaces into vegetable gardens is fast catching on – an office in Japan has been improvising by growing produce indoors. But the tech parks scattered around urban India offer a great place for people to start their own mini gardens – most tech parks have plenty of outdoor space and sun, and as Manyata's experiment shows, employees seem to appreciate the breaks from their jobs to tend to their crop. India's cities are fast turning into grey concrete jungles, but these little patches of green  – that produce their own healthy good – could help break the monotony in a very sustainable way.