SBI hasn't been particularly charitable towards Paytm. Right after the demonetization move, it had put up a poster outside one of its branches comparing Paytm unfavorably to its own wallet, Buddy. It has also been making it hard for its customers to use Paytm, by blocking transfers to Paytm and other wallets from its net banking services.
And it's probably for good reason – Paytm is fast catching up to the public sector behemoth.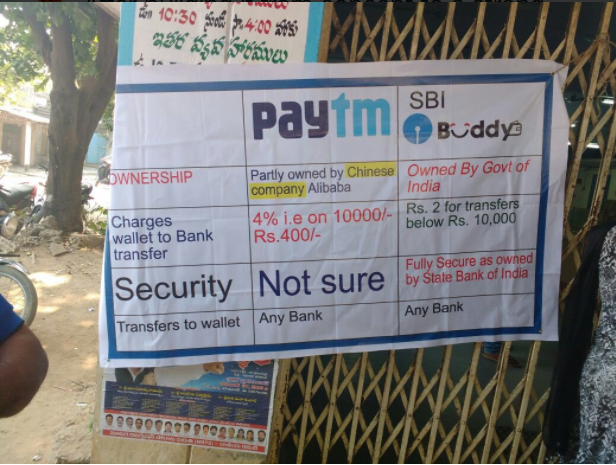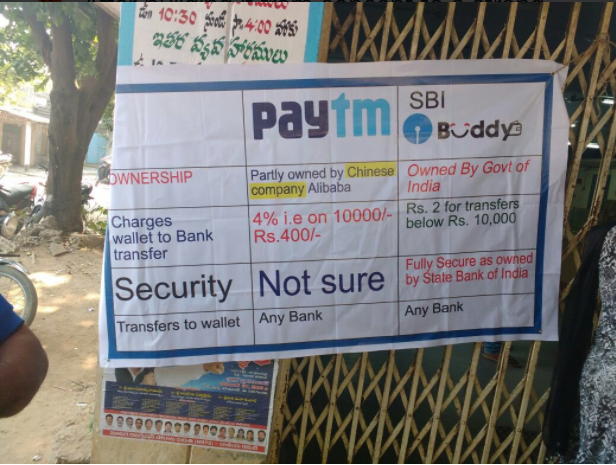 Paytm now has 190 million accounts, while SBI has 202 million, said Paytm CEO Vijay Shekhar Sharma while speaking at the NASSCOM summit today. Paytm has seen explosive growth in its userbase since the demonetization move was announced on 8th November. In the five years prior to demonetization, Paytm had managed to get 140 million people on its platform; in the four months following it, it has raised that number by nearly 30%.
Paytm also shared its latest stats during the talk, revealing that the company was now witnessing as many as 3.5 million daily transactions by 3.2 million unique users. These transactions are resulting in a daily GMV of around Rs. 120 crore.
Paytm admits that the demometization move came as a big turning point for the company. "I think every company gets an inflection point. I didn't think we will grow so fast," said Sharma. But Paytm must be credited for moving faster than its competitors when the demonetization move was announced. It came up with clever growth hacks, such as "Paytm accepeted here" signs in newspapers, which enabled shopkeepers to instantly start using its services. And these results are showing. "Offline transactions of Paytm now growing faster then online transactions," says Sharma. The growth seems to be inclusive too – transactions in regional languages are growing faster than English transactions, he says.
But amid the hyper-powered growth, there are roadblocks too. Paytm may lose 20-30% offline customers after cash limits end on March 13, said Sharma, as people revert to cash when it's more easily available. But Sharma looks at the positives. "If we retain 70% of what we have built, we still have a larger (offline) than online category, and that's where the business is for us," he said.
And his ambition doesn't just stop there. "Paytm won't stop till it is accepted everywhere in the world, even is San Francisco," said Sharma. Now that's something you don't hear SBI saying.